42 traffic lights stop working at Britain's craziest junction - and the traffic flowed better
The complex Grovehill Junction in Beverley manages 20 different traffic movements and nine crossing points.
Lee Williams
Friday 09 October 2015 09:30 Comments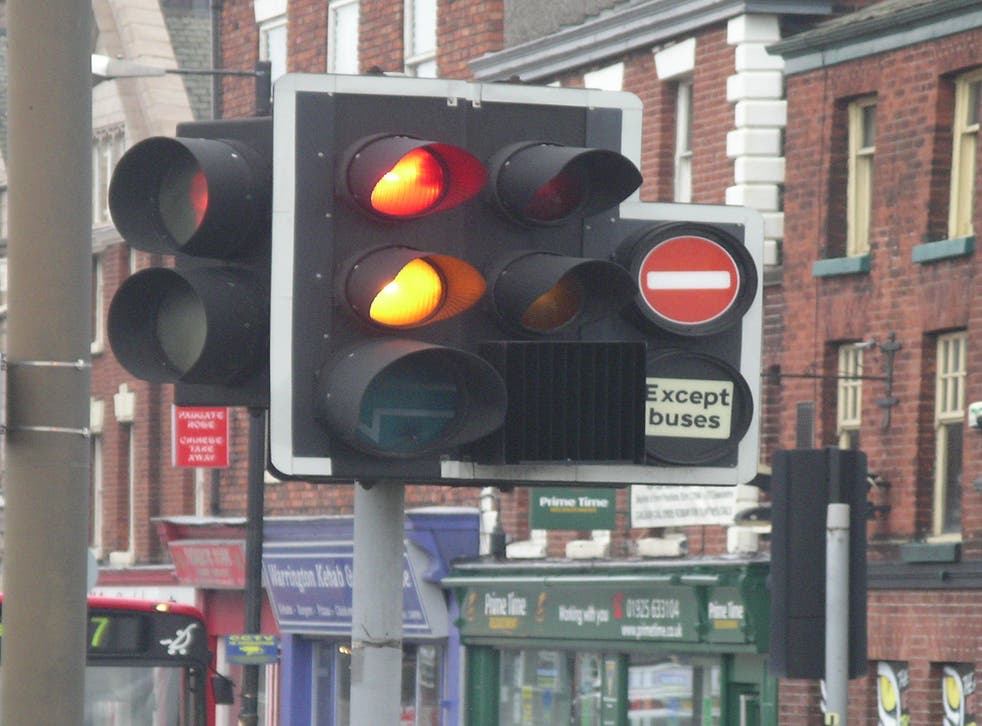 A junction with a whopping 42 traffic lights has experienced an improvement in traffic flow after all of them failed.
Grovehill junction in Beverley, East Yorkshire has been dubbed "the red light district" by a German newspaper. It used to be a roundabout but now has 42 lights, which manage 20 different traffic movements and nine crossing points.
After they failed on Tuesday last week, residents had expected a huge amount of disruption, but instead there was an improvement.
Peter Robinson told the Hull Daily Mail: ""The traffic is moving better than when they are on. There doesn't seem to be a problem, everyone seems quite confident going through the junction without the lights. There's no tailbacks."
The Grovehill Area Action Group were due to discuss the junction on Wednesday evening while engineers worked on the lights.
Last month a film crew from German TV station, ProSieben, came to film at Grovehill while the presenter tried to negotiate the "crazy" junction in a car.
According to East Riding of Yorkshire council the traffic lights are now back on and functioning correctly.
Register for free to continue reading
Registration is a free and easy way to support our truly independent journalism
By registering, you will also enjoy limited access to Premium articles, exclusive newsletters, commenting, and virtual events with our leading journalists
Already have an account? sign in
Join our new commenting forum
Join thought-provoking conversations, follow other Independent readers and see their replies