Queen celebrates poetry charity anniversary with famous faces
The Queen hosted a reception to mark 30 years of the Forward Arts Foundation on Wednesday evening.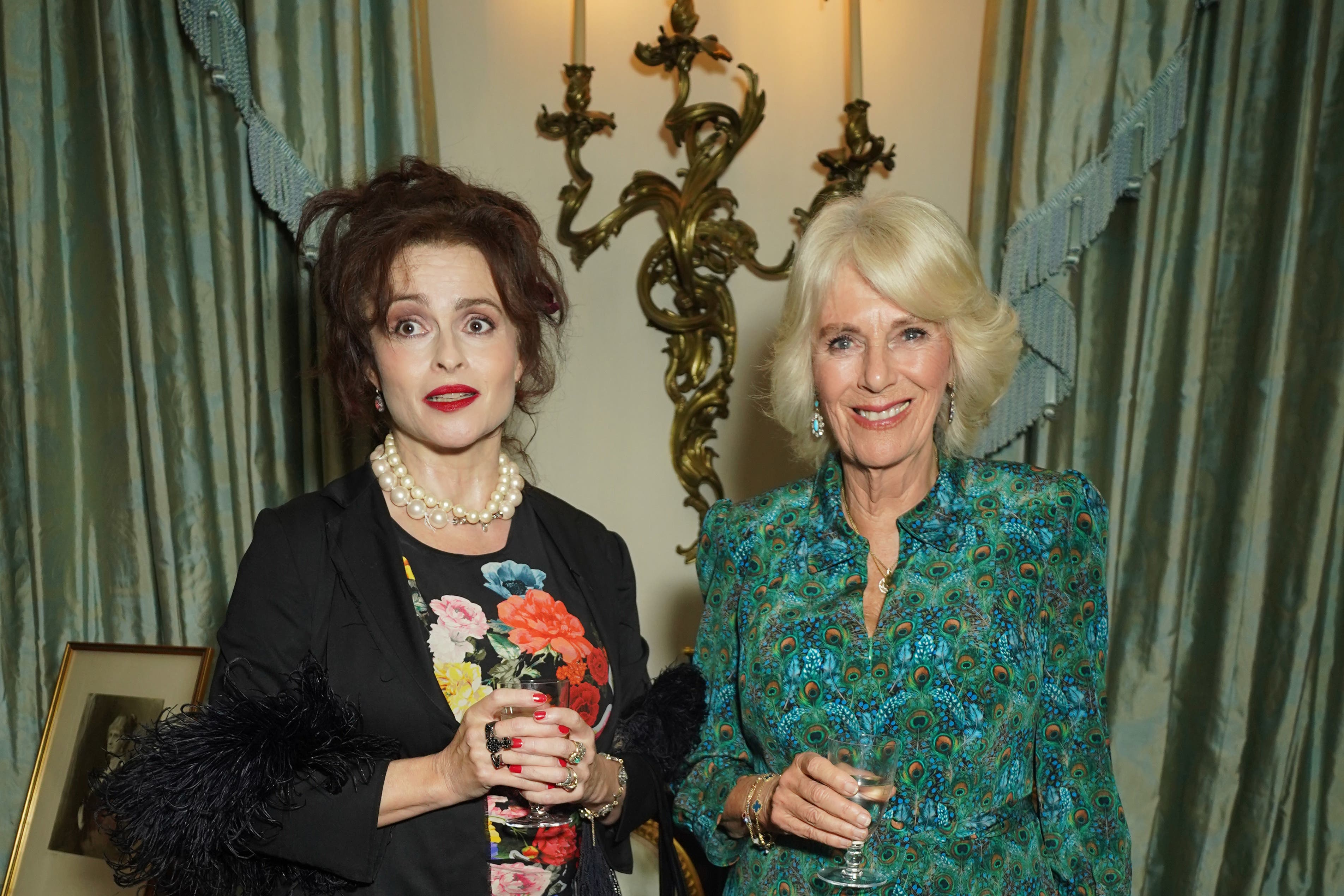 The Queen mingled with several famous faces as she celebrated the anniversary of a poetry charity.
Camilla hosted a reception to mark 30 years of the Forward Arts Foundation at Clarence House on Wednesday evening.
She was joined by actresses Helena Bonham Carter – who read a poem to the guests – and Natascha McElhone, as well as other supporters and previous winners of the Forward Prizes for Poetry.
The charity promotes public knowledge, understanding and enjoyment of poetry in the UK and Ireland through its programmes, which include National Poetry Day.
It aims to better understand and advocate for how poetry can help young people's wellbeing and support and sustain the work of poets, particularly those under-represented, across the country.
Camilla, wearing a blue peacock print silk dress by Fiona Clare, greeted and spoke with all the guests in turn at the reception, accompanied by Forward Arts Foundation founder William Sieghart.
Speaking about having a passion for poetry, Camilla told one guest: "It's never too late to start."
Mr Sieghart then gave a speech to the guests about the charity's origins and its position today, and said the work was "something I'm amazingly proud of".
Harry Potter and Sweeney Todd actress Bonham Carter then rounded off the reception with a reading of a poem by William Stafford called Yes.
Mr Sieghart told the PA news agency: "It's remarkable the journey that poetry has been on in those 30 years, because when I began it was a slightly forgotten art form and not something that people really talked about.
"But, in a way, it's our greatest cultural export to the world."
He said that having the Queen's involvement with the Forward Arts Foundation was "marvellous" and "proof of the pudding" that the charity was delivering on its ambitions.
The charity also annually runs the Forward Prizes for Poetry and the Forward Book of Poetry, an anthology of the year's best poems.
A separate anthology, called Poems of the Decade, is studied by 8,000 students at A-level.
Bonham Carter told the PA news agency she was a big fan of and had a long association with poetry.
She said: "[William Sieghart and the charity] have single-handedly, together with the Forward Prizes, brought poetry more into people's minds as a very necessary, fantastic and essential thing."
Bonham Carter added she "loved the fact that the Queen loves words" and said poetry was "totally therapeutic and great for mental health".