New travel campaign attempts to tackle drunk and disorderly holidaymakers at airports
As part of the 'One Too Many' campaign, travellers have been reminded they could end up in jail for seriously disrupting a flight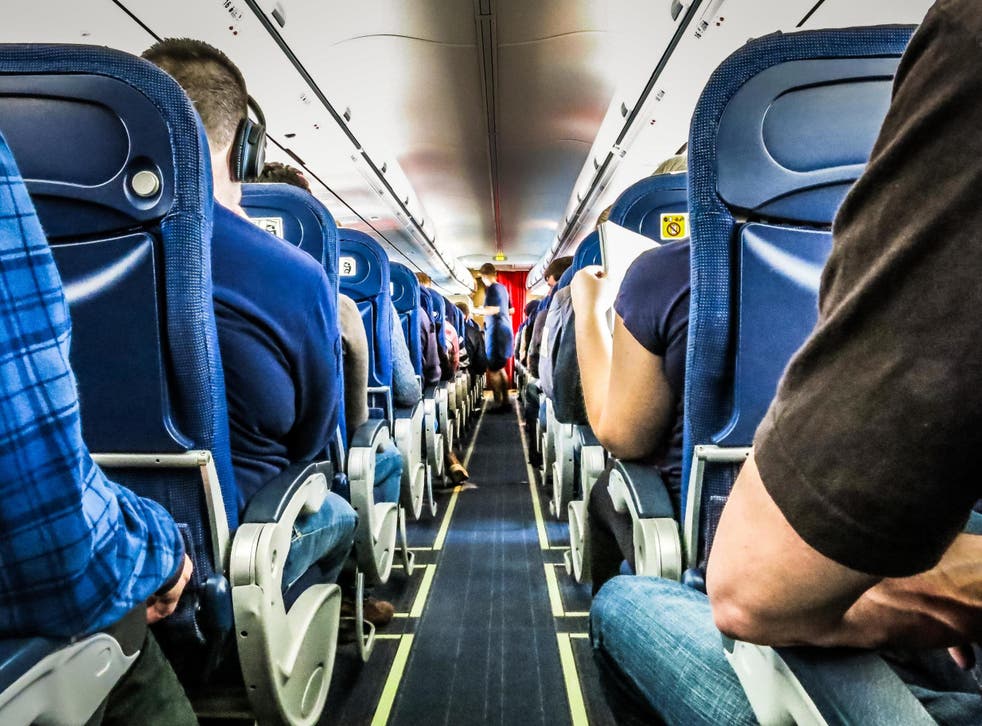 Holidaymakers are being warned against drunk and disorderly behaviour as part of a new initiative attempting to crack down on excessive alcohol consumption at airports and during flights.
Ahead of one of the busiest weekends for the aviation industry, the "One Too Many" campaign was launched on social media and at 10 airports across the UK, including Gatwick and Manchester.
The new campaign, led by the UK Travel Retail Forum, the Airports Operators Association, the International Air Transport Association and Airlines UK, reminds travellers that they could be denied boarding, fined or even end up in prison for disruptive behaviour.
For those deemed unfit to fly, customers will be prevented from boarding and therefore stand to see their holiday ruined. If a flight is forced to divert due to a mid-air incident a £80,000 fine could be imposed, while passengers arrested for serious disruption could face a two-year prison sentence.
The new campaign, which tells travellers to "Fly responsibly or you could pay the price", adopts a "zero-tolerance" approach to all disruptive behaviour – though research suggests the majority of incidents recorded at airports and on flights are fuelled by excessive alcohol consumption.
Between 2007 and 2016, over 58,000 unruly passenger incidents were reported on aircraft in-flight across the globe. These incidents include violence against crew and other passengers, harassment and failure to follow safety instructions.
Specific to the UK, though, the "One Too Many" campaign is the first of its kind within the aviation industry, a spokesperson for AOA confirmed.
Launching the campaign, Francois Bourienne, chair of the UK Travel Retail Forum, said: "The One Too Many campaign is to remind people of the consequences of irresponsible drinking at any stage of their journey and to highlight the fact that, while serious disruptive behaviour remains rare, it can be costly and cause delays. Other passengers become upset and a lot of holidays are ruined.
"The Uktrf, Iata, AOA and Airlines UK are committed to tackling the issue of disruptive passengers and to working together to ensure that passengers are aware that this behaviour will not be tolerated.
Phil Ward, managing director of Jet2.com, welcomed the "One Too Many" campaign but insisted "the time for taking action to tackle the problem is long overdue".
UK news in pictures

Show all 50
"The issue of disruptive passenger behaviour caused by drinking too much alcohol affects many airlines. Although our crew and colleagues are highly trained and do a fantastic job in often difficult circumstances, it is unacceptable that they must be left to manage the consequences of excessive alcohol consumption.
"We launched our Onboard Together campaign to tackle the issue in 2015, but incidents of disruptive passenger behaviour caused by drinking to excess show no sign of reducing. We welcome this new initiative to tackle the problem, however the time for taking action to tackle the problem is long overdue."
Aviation minister Baroness Sugg expressed a similar sentiment.
She said: "Disruptive passengers have the potential to ruin other people's flights, and this campaign is an important new step to ensure all passengers are aware of the consequences they face if they behave disruptively after drinking before or on board a flight."
Aberdeen, Birmingham, Bristol, East Midlands, Glasgow, Newcastle, Southampton and Stansted are the other airports taking part in the scheme.
Register for free to continue reading
Registration is a free and easy way to support our truly independent journalism
By registering, you will also enjoy limited access to Premium articles, exclusive newsletters, commenting, and virtual events with our leading journalists
Already have an account? sign in
Register for free to continue reading
Registration is a free and easy way to support our truly independent journalism
By registering, you will also enjoy limited access to Premium articles, exclusive newsletters, commenting, and virtual events with our leading journalists
Already have an account? sign in
Join our new commenting forum
Join thought-provoking conversations, follow other Independent readers and see their replies