12 members of a Bradford family feared to have travelled to Syria
One of their relatives is understood to be fighting for extremists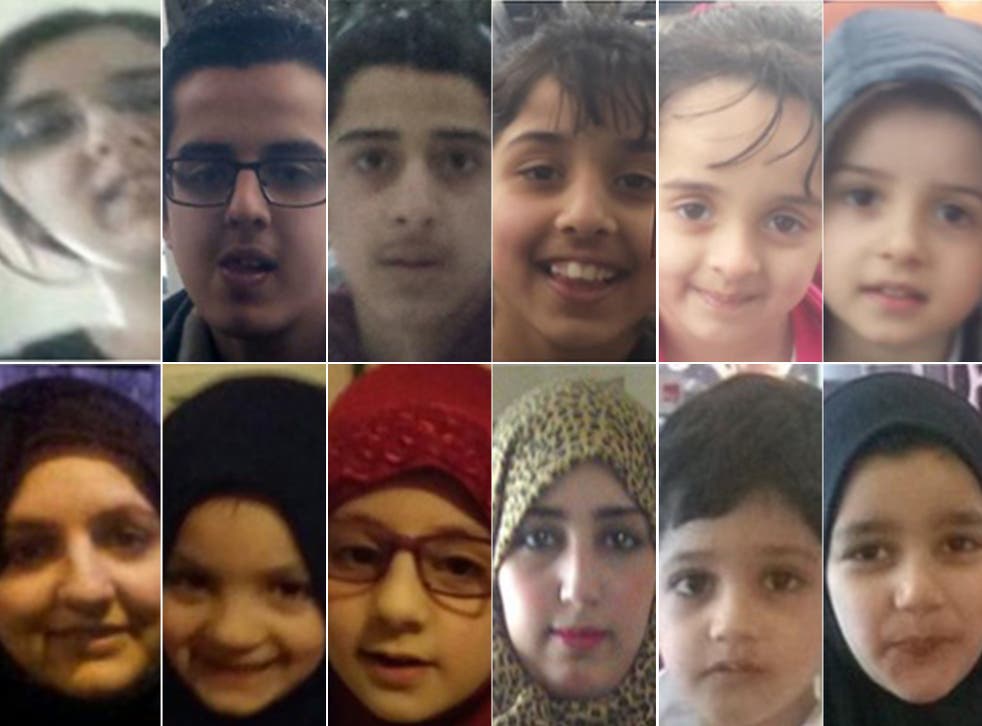 Three British sisters are feared to have travelled to Syria with their children, some as young as three years old.
It is believed that 12 members of the Dawood family, from Bradford, crossed into Syria, where it is understood one of their relatives is fighting for extremists. According to Balaal Khan, a lawyer acting for the fathers of the missing children, sisters Khadija Dawood, 30, Sugra Dawood, 34, and Zohra Dawood, 33, left Britain on 28 May to go on a pilgrimage to Saudi Arabia. They travelled with their nine children and were supposed to return to the UK on 11 June.
According to Mr Khan, the missing children are five-year-old Muhammad Haseeb; Maryam Siddiqui, seven; Ismaeel Iqbal, three; Mariya Iqbal, five; Zaynab Iqbal, eight; Ibrahim Iqbal, 14; Junaid Ahmed Iqbal, 15; Haafiyah Binte Zubair, eight; and five-year-old Nurah Binte Zubair.
Their relatives have not heard from them in almost a week, and it is believed that on 9 June they boarded a flight from Medina in Saudi Arabia to Istanbul in Turkey – a commonly used route into Syria.
Mr Khan said: "The fathers are distraught, they feel helpless and they don't now what to do. They want the children out of harm's way."
He said the sisters and their children had not been in contact for nearly a week.
He added: "The suspicion, and main concern, is that the women have taken their children to Syria."
Mr Khan said police were notified five or six days ago but were limited in what they could do because they family were beyond their jurisdiction. Assistant Chief Constable Russ Foster said: "We are extremely concerned for the safety of the family and would urge anyone with information to come forward."
Register for free to continue reading
Registration is a free and easy way to support our truly independent journalism
By registering, you will also enjoy limited access to Premium articles, exclusive newsletters, commenting, and virtual events with our leading journalists
Already have an account? sign in
Register for free to continue reading
Registration is a free and easy way to support our truly independent journalism
By registering, you will also enjoy limited access to Premium articles, exclusive newsletters, commenting, and virtual events with our leading journalists
Already have an account? sign in