7/7 bombings anniversary: #WalkTogether trends on Twitter in London as thousands remember 52 victims of terror attacks
Memorials held across the capital to remember those killed on 7th July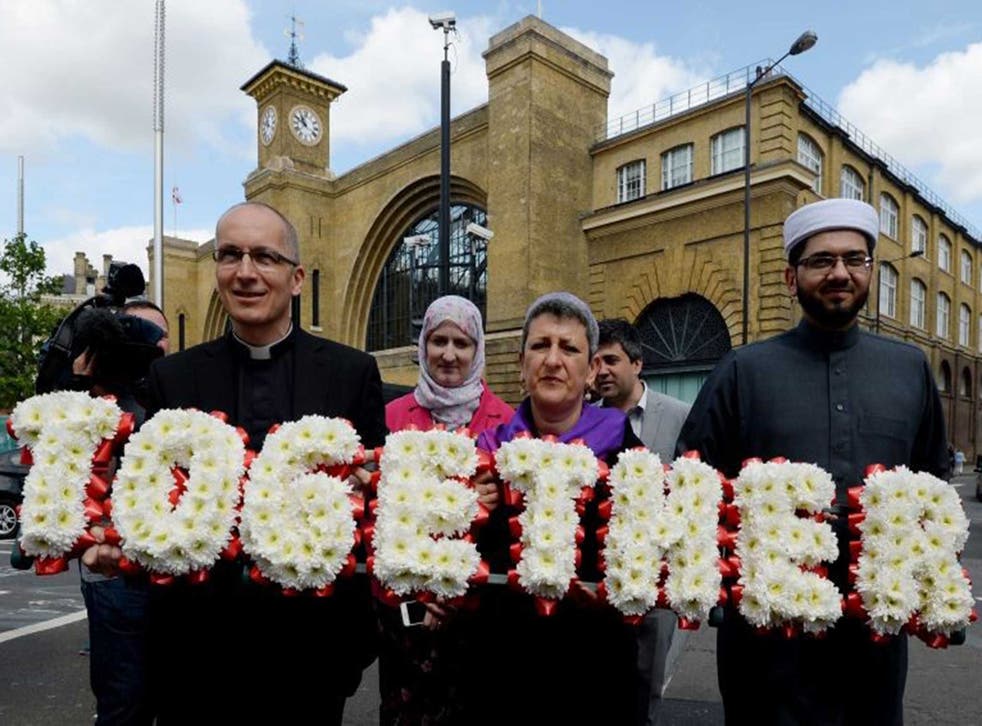 Thousands have taken to Twitter as the hashtag #WalkTogether trended across London on the 10th anniversary of the London 7/7 bombings in which 52 people were killed.
The single worst terrorist atrocity on British home soil claimed the lives of 52 people and injured 700 more on 7 July 2005.
Today, commemorative services are taking place across the capital as well as the 'walk together' initiative started by thinktank British Future.
It urges commuters to leave their Tubes a stop early and walk, remembering the afternoon of the attack when thousands took to London's streets as public transport network shut.
Prominent political figures have also started tweeting about the event.
Meanwhile, prominent public figures will gather in St Paul's Cathedral, Tavistock Square and at the Hyde Park memorial to the victims to pay tribute to the lives lost when four suicide bombers detonated their devices on three Tube stations and one double-decker London bus.
Register for free to continue reading
Registration is a free and easy way to support our truly independent journalism
By registering, you will also enjoy limited access to Premium articles, exclusive newsletters, commenting, and virtual events with our leading journalists
Already have an account? sign in
Register for free to continue reading
Registration is a free and easy way to support our truly independent journalism
By registering, you will also enjoy limited access to Premium articles, exclusive newsletters, commenting, and virtual events with our leading journalists
Already have an account? sign in
Join our new commenting forum
Join thought-provoking conversations, follow other Independent readers and see their replies