A third of vegetarians own up to eating meat on nights out
A survey of nearly 2,000 so-called vegetarians finds more than two thirds admit to eating meat on a night out - with one in three doing it every time they get drunk.
Lee Williams
Thursday 08 October 2015 10:34 Comments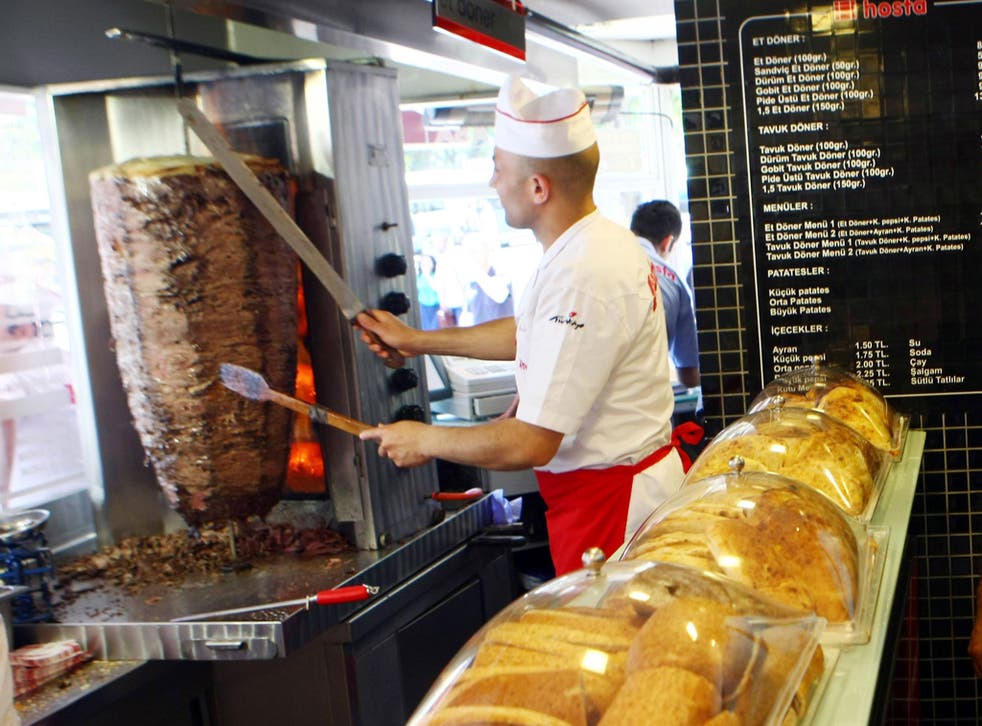 A third of vegetarians admit to eating meat every time they get drunk, according to a survey.
Two in five of 1,789 vegetarians questioned owned up to treating themselves to a sneaky kebab after a few drinks.
And one in three said they indulged in meat every time they went out drinking.
Twenty-seven per cent of the lapsing veggies said they ate bacon, while 19 per cent opted for fried chicken and 14 per cent confessed to munching on sausages.
But kebabs and burgers proved the most popular "vegetarian" post-pub grub, with 39% saying they went for kebab meat and 34% indulging in burgers.
The vegeterians surveyed did admit to suffering guilty consciences over their lapses, with 69% saying they didn't tell anyone about their drunken meat-eating exploits.
The survey was conducted by money-saving website Voucher Codes Pro.
George Charles, founder of the website, said: "I know a few 'vegetarians' who sometimes crave meat, but it seems that a few are giving into their cravings when drunk.
"I think it's important for friends of these 'vegetarians' to support them when drunk and urge them not to eat meat as I'm sure they regret it the next day."
Register for free to continue reading
Registration is a free and easy way to support our truly independent journalism
By registering, you will also enjoy limited access to Premium articles, exclusive newsletters, commenting, and virtual events with our leading journalists
Already have an account? sign in
Join our new commenting forum
Join thought-provoking conversations, follow other Independent readers and see their replies