Abdel-Majed Abdel Bary: British jihadist 'deserts Isis in Syria and goes on the run in Turkey'
Bary is thought to have disguised himself as a refugee and made his escape during the chaos of an Isis retreat in Syria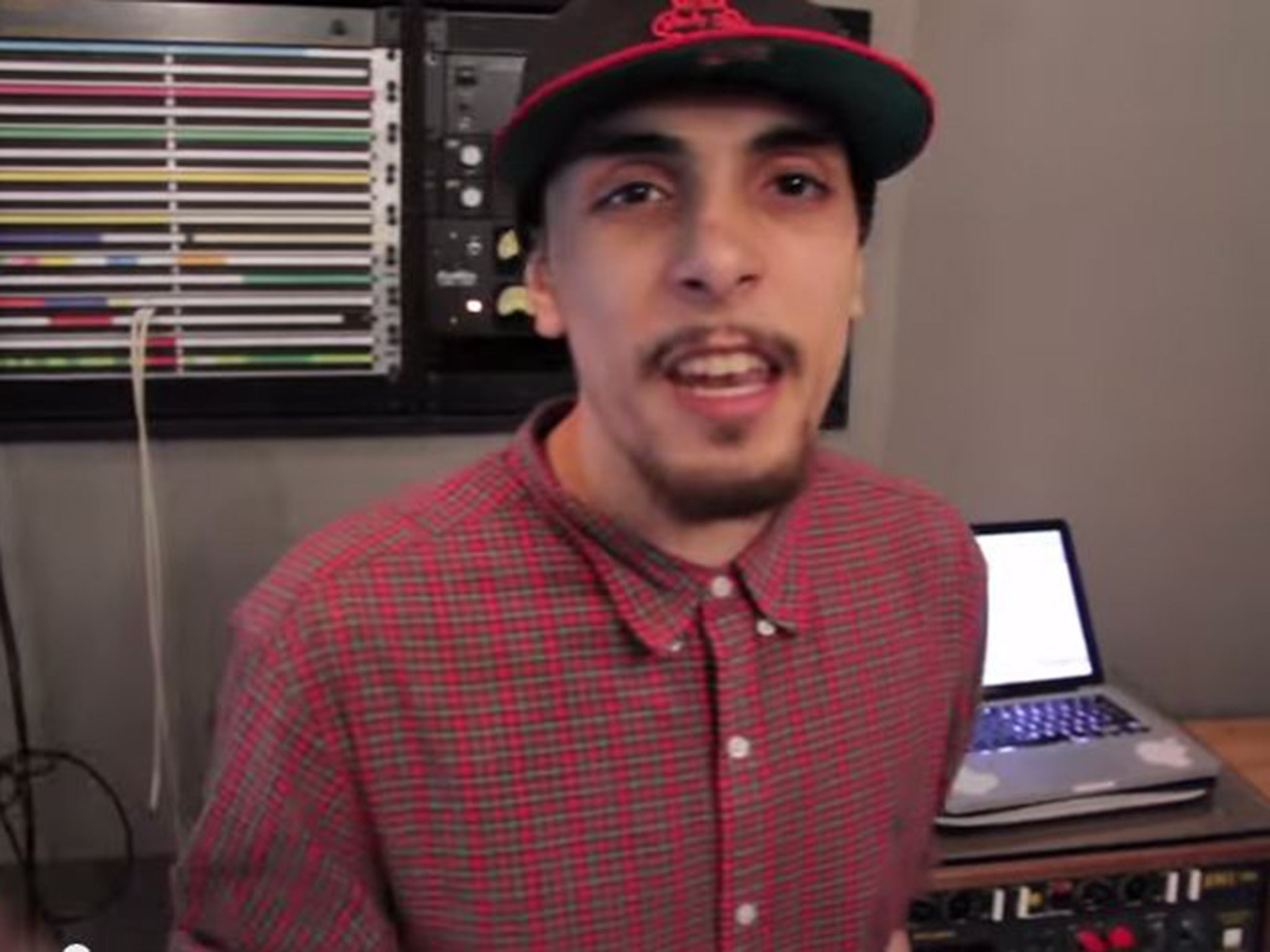 A prominent British jihadist who was once suspected of being Jihadi John has reportedly deserted Isis and gone on the run in Turkey – after apparently becoming disillusioned with life in Syria.
Abdel-Majed Abdel Bary, 24, who has previously posed with a severed head and declared war on the West, is thought to have disguised himself as a refugee and made his escape during the chaos of the Isis retreat from Tal Abyad near the Turkey-Syria border last month.
He is being hunted both by British security services and his former Isis colleagues, who are known to kill deserters as traitors, the Sunday Telegraph reported.
Bary, a former rapper who was raised in a £1m council home in Maida Vale, west London, before travelling to fight in Syria in 2013, appears to be the latest of a series of British jihadists to have become disenchanted with life fighting for Isis.
Recent US bombing raids, and the grim realities of life in a war zone, have reportedly seen dozens of British jihadists flee to Turkey. There they exist in limbo, facing prosecution if they return to Britain.
Raffaello Pantucci, director of international security studies at Royal United Services Institute (RUSI), a think-tank engaged in defence and security research, told The Independent: "He's gone very quiet on social media. If he's having difficulty getting online that may be because he's on the run. I had been tracking him across Facebook and Twitter, but that's gone very quiet now.
"We know there are people who are not having a great time with Isis and trying to leave. He could be one of them. I have noticed this is something which has been happening for a little while.
"I don't know if it's new: people leaving the group or getting disillusioned. It is interesting if it's someone as high-profile as him, someone who has been quite involved and prominent."
Mr Pantucci added that for any of those Britons stranded in Syria, particularly those with a higher profile, it would prove very difficult to find their way home under the radar with such tight restrictions now in place on British borders.
Timeline: The emergence of Isis
Show all 40
Last September Peter Neumann, director of The International Centre for the Study of Radicalisation and Political Violence (ICSR), said he believed as many as 20 per cent of British jihadists could be trying to find a way out. He had been personally approached by one, who represented 30 others, about wanting to come home.
"The people we have been talking to want to quit, but feel trapped because all the Government is talking about is locking them up for 30 years," he said at the time.
"The people who want to change their minds could become very powerful spokesmen who could show the difference between the reality on the ground and the propaganda Isis is putting out."
Before he left Britain, Bary was a rising rapper whose tracks were played on BBC radio. He was raised in a Maida Vale council home, not far from the family home of Mohammed Emwazi, the jihadist executioner known as Jihadi John.
Last year, before Emwazi was unmasked, several newspapers inaccurately speculated that Bary may have been Jihadi John himself.
Bary is the latest in a string of British jihadists deserting their terrorist causes in the Middle East, including Imran Khawaja, who was imprisoned for 12 years in February on his return to the UK after six months fighting in Syria.
The 27-year-old faked his own death to return home from a Syrian training camp after complaining of the conditions he faced, including a lack of toiletries, cocoa butter and condoms.
Last October, the family of Muhammad Mehdi Hassan, who died fighting for Isis, blamed the Government for making it too difficult for Britons to return home.
The 20-year-old was said to be desperate to escape Syria, but was scared of repercussions in his home city of Portsmouth. His family said Hassan, and other fighters, would return to their homes if the threat of being jailed wasn't hanging over them.