Thousands of women had abortions while 'struggling to access contraception during Covid crisis'
Exclusive: 'No woman aspires to have an abortion and ideally no woman would have to access abortion services,' says expert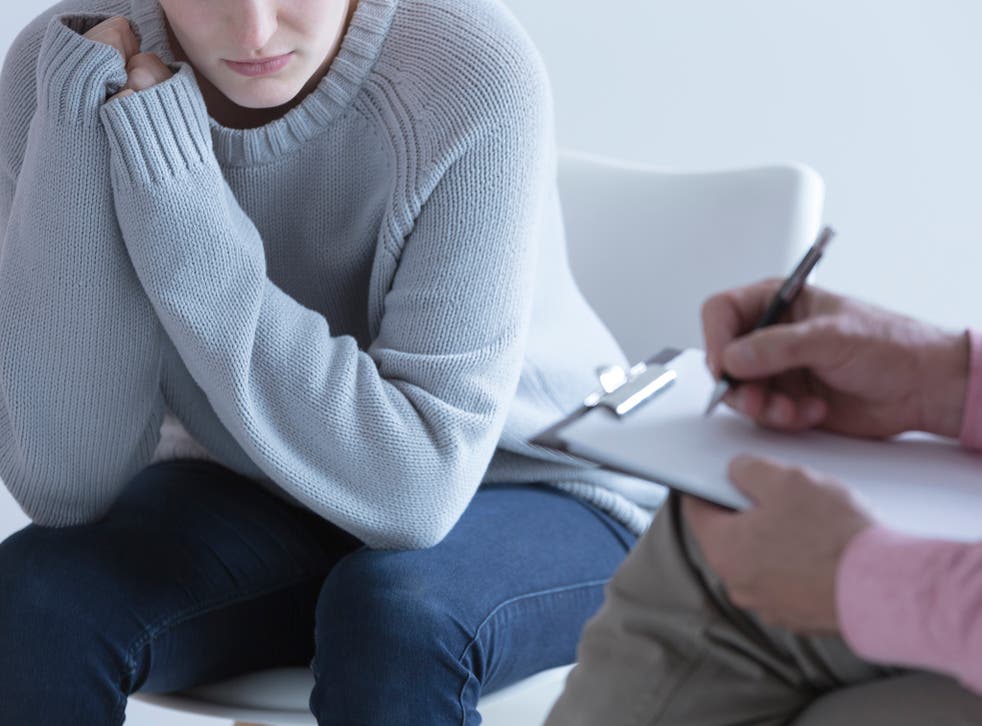 Leer en Español
Thousands of women have had abortions after falling pregnant while having difficulties accessing contraception during the pandemic, healthcare providers have warned.
Sexual health clinics have been forced to shut or run reduced services while staff are transferred to work with Covid patients or have to self-isolate - with the profound disruption leaving many women unable to access their usual methods of contraception.
Many women are struggling to get the most effective long-acting contraceptive choices of a coil or an implant due to these requiring face-to-face appointments which have largely been suspended as consultations are carried out remotely via phone or video call to curb the spread of Covid-19.
British Pregnancy Advisory Service, the UK's largest abortion provider, told The Independent they provided the progestogen-only contraceptive pill to almost 10,000 women undergoing an abortion between May and October last year.
Katherine O'Brien, a spokesperson for the service, said: "Many of these women will have fallen pregnant after struggling to access contraception, so there really is a huge unmet need for contraceptive services which will only worsen as lockdown and Covid continues.
"No woman aspires to have an abortion and ideally no woman would have to access abortion services. It is much better for women if they are able to avoid an unplanned pregnancy and an abortion. For some women, an abortion will be a difficult experience.
"We routinely hear from women during the pandemic who simply can't access their regular method of contraception because of clinics closing or staff being deployed elsewhere or staff self-isolating."
Ms O'Brien said there will be women who have had an abortion yet still can't access contraception during the pandemic - adding that the only form of contraception they are able to provide via post is the progestogen-only contraceptive pill which some women do not want to take due to it not "agreeing with" their bodies.
"So they will still be unprotected," she added. "Some methods of contraception work well for some women. But for others, they can cause significant side effects which must be taken seriously."
Ms O'Brien predicted contraceptive services would be plunged into further chaos since announcements this week some GPs in London are temporarily suspending all but urgent care as the Covid crisis worsens.
"It means lots of women in these areas will be unable to access contraption which leads to unplanned and unwanted pregnancies and them seeking abortion services," she added.
She said sexual and women's health services have not received the "funding or attention" they deserve for a long time - adding they have been seen as an "after-thought" for over a decade.
Women will be finding it particularly difficult to access contraception if they are isolating due to having medical conditions which place them at risk of severe complications from Covid or women caring for elderly or vulnerable relatives who are shielding.
Recent research found one in three women does not know how to access contraception because their normal means of doing so have been cut off in the public health emergency - with providers warning women face a "postcode lottery" of services.
Julia Hogan, a lead contraceptive nurse at MSI Reproductive Choices UK, a leading abortion provider, which carried out the research, told The Independent: "Sexual and reproductive healthcare was overstretched and underfunded even before the pandemic and the Covid-19 crisis has made the situation significantly worse.
"Women who were already facing long waiting times for the most effective methods are now struggling to access any contraception at all. It is hugely frustrating for me as a nurse to see women's needs so badly neglected.
"I regularly speak to women who have become pregnant while waiting for a contraceptive appointment with a GP and in the midst of yet another lockdown, it is more important than ever that women know how and where to access the contraception that is right for them."
Dr Anne Lashford, a GP who is vice president of the Faculty of Sexual and Reproductive Healthcare, said women must be able to access safe and effective contraception despite coronavirus upheaval.
She added: "I believe the pandemic has highlighted that contraceptive services need sustainable investment. The redeployment of staff from already understaffed sexual and reproductive healthcare clinics has resulted in service closures, and clinicians are concerned that some patients are no longer able to access the care that they need."
The health emergency will lead to "unprecedented financial pressure" being placed on public service budgets for "years to come", she added.
Register for free to continue reading
Registration is a free and easy way to support our truly independent journalism
By registering, you will also enjoy limited access to Premium articles, exclusive newsletters, commenting, and virtual events with our leading journalists
Already have an account? sign in
Register for free to continue reading
Registration is a free and easy way to support our truly independent journalism
By registering, you will also enjoy limited access to Premium articles, exclusive newsletters, commenting, and virtual events with our leading journalists
Already have an account? sign in
Join our new commenting forum
Join thought-provoking conversations, follow other Independent readers and see their replies