Abortion clinic accused of paying staff bonuses for persuading women to terminate pregnancies
CQC report finds 'cattle market culture' where staff felt pressured to ensure women went ahead with procedures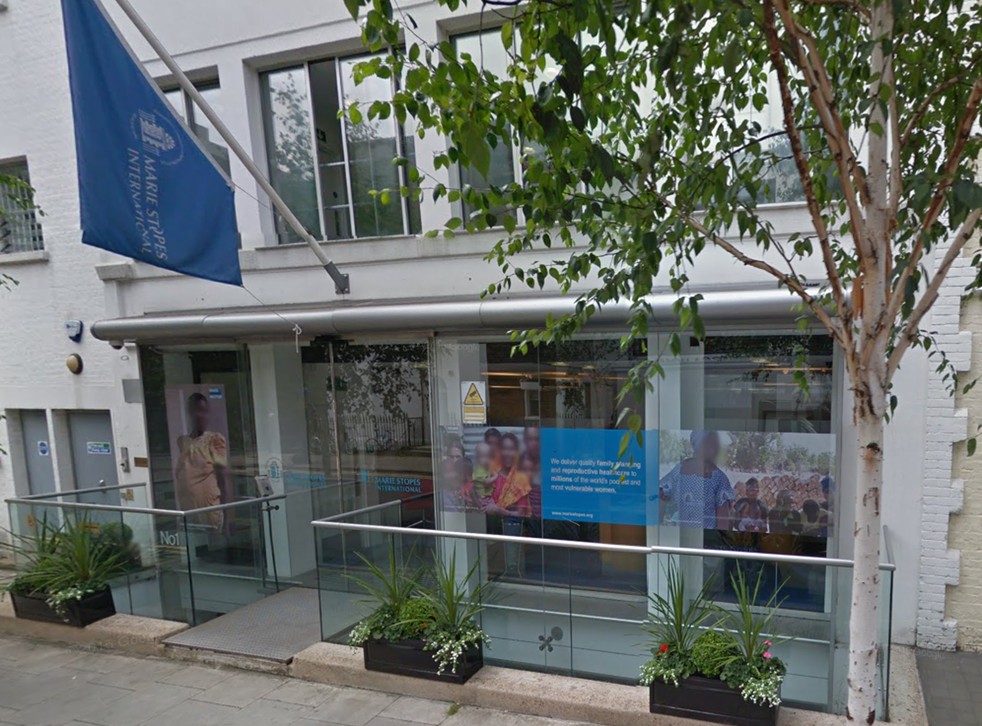 A damning report has accused one of the UK's biggest abortion providers of paying its staff bonuses for encouraging women to go through with a termination.
The allegations concerning the Maidstone branch of the Marie Stopes International clinic emerged in an inspection report by the Care Quality Commission, the official health service watchdog.
The clinic said it is "categorically untrue" that staff bonuses are linked to the numbers who proceed with abortions – but the report found a "cattle market culture" where staff felt "encouraged" to ensure women went through with abortions because it was "linked to their performance bonus".
There are 70 Marie Stopes clinics across the UK, where private terminations cost between £546 and £2040 including a consultation, depending on how advanced the pregnancy is. However, around 90 per cent of the abortions carried out at the clinics are performed on the NHS.
At all 70 clinics, inspectors found evidence of a policy which saw staff call women who had decided against a termination to offer them another appointment while they were still in the early stages of pregnancy.
Staff told CQC inspectors the Maidstone clinic was like a "cattle market" and described a "very target-driven culture", with around 70,000 patients a year being seen for abortions and other sexual health services.
The report also found that parents, partners or friends of pregnant women who might persuade them to think again about the termination were "seen as an inconvenience" and that "their presence was strongly discouraged".
Thousands march in Dublin to change abortion laws
Inspectors also raised concerns that girls under the age of 16 were undergoing abortions without being made fully aware of the consequences and risks.
It said: "Staff without appropriate safeguarding training were making decisions about the treatment of children attending the clinic."
Inspectors also uncovered minutes of a meeting which referred to a "company-wide focus on DNPs" – Did Not Proceed women who had decided not to go through with an abortion – who would then be called and offered another appointment – a policy the QCQ found to be company-wide.
The watchdog said it had visited a Marie Stopes clinic in Maidstone since the last inspection and found some improvements but could not confirm whether the bonus incentive was in place.
Clara Campbell from the charity Life, said: "This exposes the true income-seeking nature of the abortion industry.
"A conveyor-belt culture has pervaded the industry for many years and Marie Stopes International is a good example of this."
She said that abortion providers were putting profits before people while claiming to act in the best interests of women, and called on the Government to intervene.
Conservative MP Fiona Bruce said she was shocked at the report's findings.
UK news in pictures

Show all 50
"Abortion clinics are taking advantage of pregnant women by' seeking to do as many abortions as they can, rather than seeking to give genuine, non-directional counselling and advice," she said.
Richard Bentley, managing director of Marie Stopes, said: "It's true that our team members are measured against key performance indicators (KPIs) that relate to quality and client care.
"However, none of these KPIs relate to client numbers, and it is untrue that any member of our staff receives a performance related bonus for the number of clients they treat.
"Informed choice is at the heart of our charity's mission, and every woman we serve is talked through her options before booking an appointment and again at the clinic.
"We follow a stringent consent process, and we will not proceed with a procedure if we have any doubt at all that a woman is unsure of her decision."
In December 2016 the CQC highlighted more than 2,600 serious incidents in Marie Stopes clinics nationwide, reporting that MSI failed to follow basic safety procedures and leading to a temporary halt in surgical abortions.
Register for free to continue reading
Registration is a free and easy way to support our truly independent journalism
By registering, you will also enjoy limited access to Premium articles, exclusive newsletters, commenting, and virtual events with our leading journalists
Already have an account? sign in