Abramovich pulled into £300m court case
Russian exile claims he was cheated out of fortune while in Cambodian jail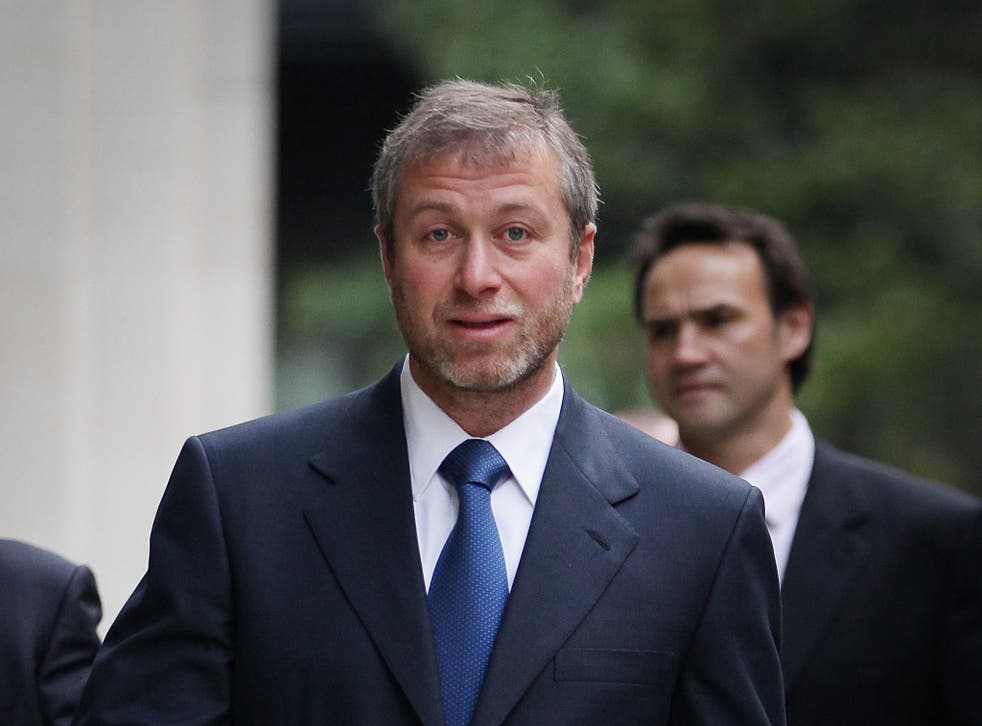 The Chelsea Football Club owner, Roman Abramovich, and billionaire Oleg Deripaska look set to be dragged into a £300m London High Court battle between a fugitive Russian businessman and his lawyer.
Sergei Polonsky, a Russian property magnate, alleges that deception by his Mayfair lawyer resulted in the loss of his fortune while he was holed up (wrongly, he claims) in a Cambodian prison.
He claims the lawyer told him that Mr Abramovich was buying his businesses, but that this was untrue and he alleges the lawyer knew that the would-be purchaser was not Mr Abramovich but a business rival of Mr Polonsky.
In a tale like a John Grisham novel, the alleged deceit took place while Mr Polonsky was incarcerated a year ago in a Cambodian prison camp under suspicion of assaulting and illegally detaining the crew of his yacht. He has still not been cleared of those charges, although he hopes to be soon.
He is also separately wanted in Russia for an alleged $160m fraud.
During his imprisonment, he claims, he had limited access to phones and email, and so had entrusted his lawyer, Alexander Dobrovinsky, to sell his property empire. The business owned developments in London, the US, France, Moscow and elsewhere.
The lawsuit alleges that Mr Dobrovinsky, who has acted as a legal adviser to numerous Russian oligarchs, claimed he was selling the business to an offshore company owned by Mr Abramovich. But, soon after the deal was completed, he says, Mr Deripaska, a metals billionaire who had also expressed an interest in buying the properties, told him the Chelsea tycoon had nothing to do with it. The buyer was actually Mr Polonsky's fellow shareholder, Roman Trotsenko.
Mr Polonsky says in the lawsuit that he specifically told his lawyer he did not want the business sold to Mr Trotsenko because he did not trust him. But, the claim alleges, the lawyer repeatedly misled him, even after Mr Polonsky challenged him.
Mr Polonsky claims he has received only a few million dollars of the hundreds of millions he says he is owed, and alleges that the lawyer was acting for Mr Trotsenko all along.
Among his claims in the suit is that he was left so out of pocket that he could not afford to buy a speedboat he had ordered, costing him his $1m deposit.
His claims against Mr Dobrovinsky and his fellow lawyer, Natalia Levinzon, include deceit, being in breach of a retainer, being in breach of fiduciary duty, concealment and bad advice.
The two lawyers did not respond to numerous requests for comment but it is understood they intend to contest the proceedings.
A spokesman for Mr Abramovich said he was aware of the lawsuit but that the Chelsea owner knew nothing of the Polonsky deals and was not involved in any way.
Mr Polonsky famously was on the receiving end of a punch from Alexander Lebedev, whose son Evgeny owns The Independent, during a Russian television broadcast.
Register for free to continue reading
Registration is a free and easy way to support our truly independent journalism
By registering, you will also enjoy limited access to Premium articles, exclusive newsletters, commenting, and virtual events with our leading journalists
Already have an account? sign in