Abu Izzadeen's brother says he is still in prison and not London attacker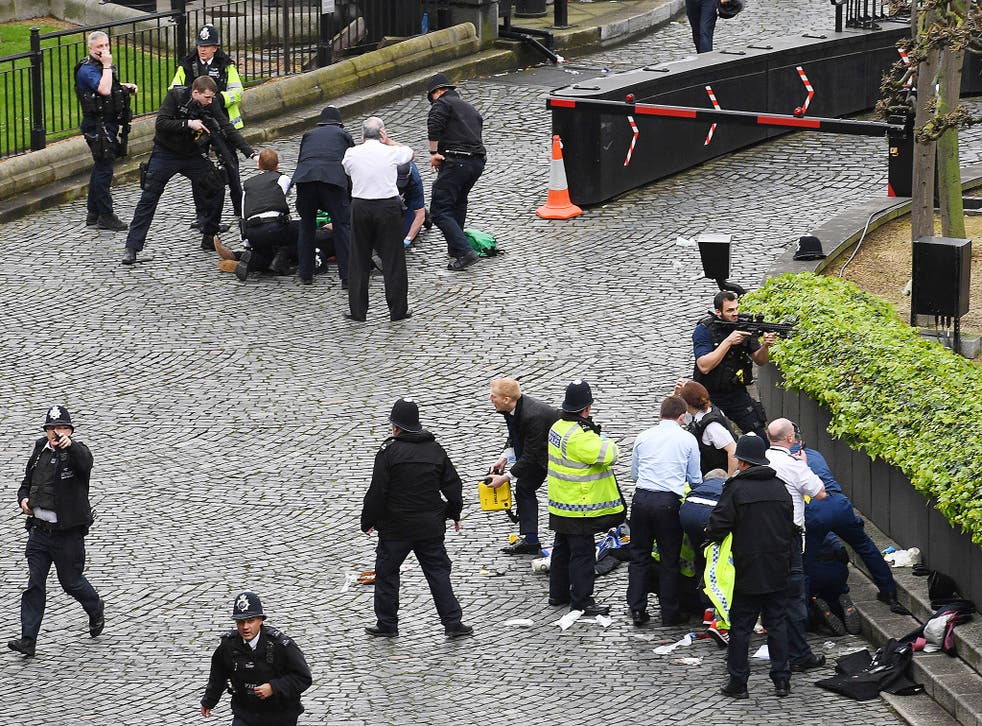 The man initially named as the attacker who mowed down pedestrians and stabbed a police officer outside Parliament is in fact still in prison for an unrelated matter, his brother has said.
The brother of Abu Izzadeen, formerly known as Trevor Brooks, called into Channel 4 News to say he could not be the attacker, after he had been named earlier in the broadcast.
Izzadeen was born in Hackney in east London and converted to Islam just before he turned 18, in 1993, originally changing his name to Omar. He has previous convictions for terror related offences.
Westminster attack: What we know so far
Channel 4 said in a statement: "On tonight's Channel 4 News, senior home affairs correspondent Simon Israel quoted a source as saying that the name of the Westminster attacker was believed to be Abu Izzadeen, formerly known as Trevor Brooks.
"During the course of the programme, conflicting information came to light. Channel 4 News is currently looking into this."
Mr Israel tweeted: "The source I trusted, but ultimately I made a mistake. This time I got it wrong. Abu Izzadeen is in prison."
Channel 4 News editor Ben De Pear tweeted: "Tonight our trusted Correspondent @simonisrael made a mistake in naming the wrong person as the suspect in the parliament attack.
"in years of award winning coverage @simonisrael has rarely been wrong; tonight he was. Abu Izzadeen is in prison & not the suspect".