Acid now top weapon of choice for UK gangs, says former gang member
Jermaine Lawlor said thugs favoured the corrosive substance because it could be thrown from a distance and cover a wide target area that caused 'maximum damage'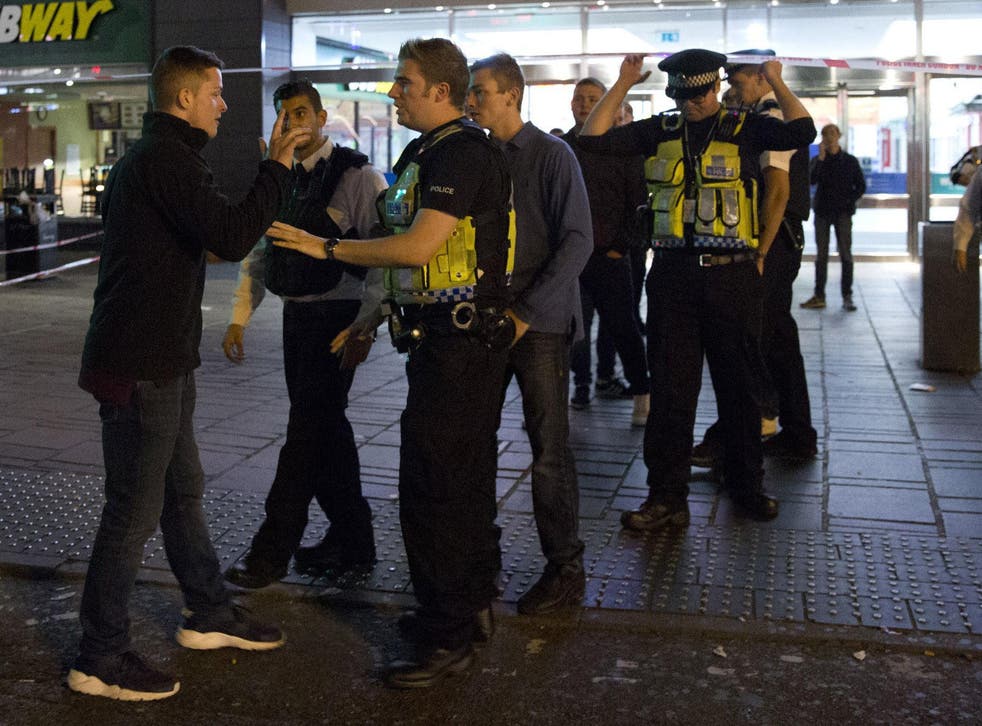 Acid has become the favoured weapon in gang wars in Britain because unlike a knife it can be thrown from a distance and easily concealed, a youth worker said.
Jermaine Lawlor, a former gang member who now works with young people in Enfield, north London, explained that acid is preferred because it can be hidden in drinks bottles that police cannot easily detect if they perform a stop and search.
He said culprits also opted for the liquid because if they are caught using it in an attack, they serve up to six months in prison – compared to at least four years for a fatal knife crime.
He said it was "not right", because innocent victims hit by acid can be left disfigured with their "confidence destroyed" for the rest of their lives.
His comments follow the arrest of a 15-year-old boy after a suspected mass acid attack on Saturday night in Stratford, east London, in which six people were injured.
A group of men brawled in the Stratford Centre shopping mall, and the fight later spilled outside, shortly before 8pm.
CCTV images showed people fleeing and screaming, after the toxic liquid was thrown into crowds.
Mr Lawlor told Sky News: "Acid is a weapon of choice primarily because it is easy to conceal. You can have it on you ... in a bottle, which means when the police stop you they're not going to be able to detect it.
"Not only is it easy to conceal, it is easily accessible. A knife is easily accessible as well, but the difference is with a knife you have to be up close and personal with your victim.
"With acid, it is a handheld weapon that can be propelled at a great distance, which means you can cause maximum damage without having to be too close to that person."
UK news in pictures

Show all 50
He called for tougher sentences for attacks where acid is used.
"There is no justice being served with these incidents; with a knife incident you're looking at a four-year mandatory, possibly life sentence if the person is killed.
"Whereas with an acid attack the person is not going to die, but their self-esteem will be destroyed, their confidence will be destroyed, and they have to live with that for the rest of their life, while the perpetrator gets six months (in prison). And it's not right."
Crimes involving acid have doubled in London in the past three years, figures show, and include 45 instances of the crime in April alone.
Experts blame the fact that acid is easily bought over the counter in certain shops, and because of a crackdown on knives and guns.
Register for free to continue reading
Registration is a free and easy way to support our truly independent journalism
By registering, you will also enjoy limited access to Premium articles, exclusive newsletters, commenting, and virtual events with our leading journalists
Already have an account? sign in
Register for free to continue reading
Registration is a free and easy way to support our truly independent journalism
By registering, you will also enjoy limited access to Premium articles, exclusive newsletters, commenting, and virtual events with our leading journalists
Already have an account? sign in
Join our new commenting forum
Join thought-provoking conversations, follow other Independent readers and see their replies