Activist raises £50k in hours to stop far-right group's plans to 'chase down vessels' rescuing refugees
Caroline Criado-Perez 's campaign is already outpacing extremists' fundraising efforts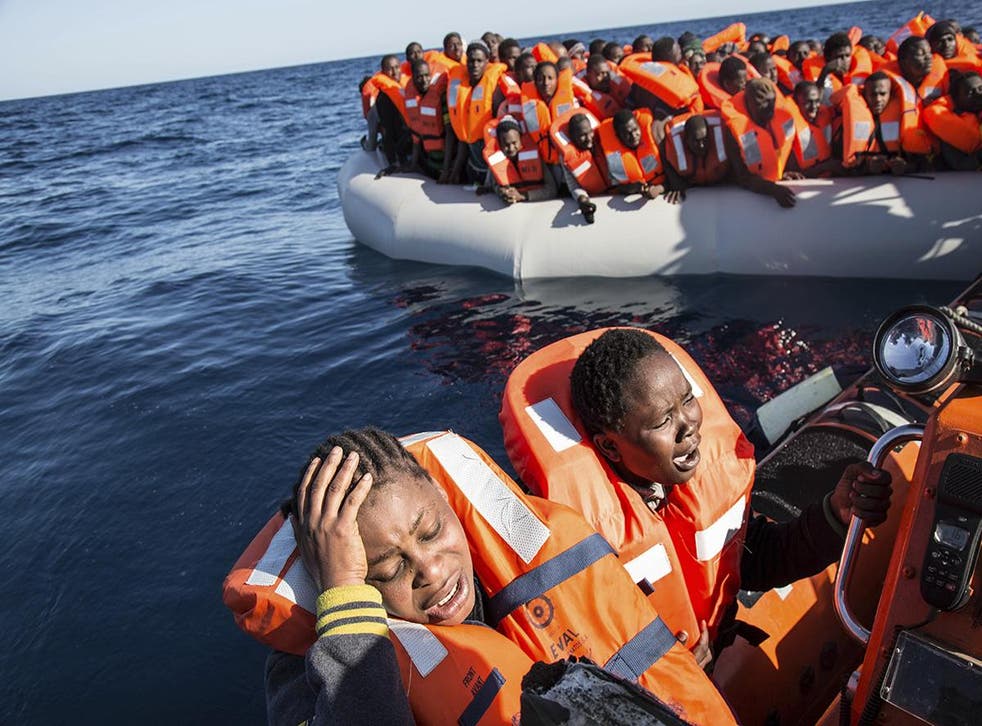 A campaigner has raised more than £50,000 in two hours to combat far-right groups' efforts to raise cash and intercept rescue boats for immigrants and refugees.
Caroline Criado-Perez raised thousands of pounds within minutes of uploading a GoFundMe page to outpace fundraising of anti-immigrant groups who claim Europe is being "invaded by enemies and criminals" by sea.
The proceeds of Ms Criado-Perez's campaign will be donated to MSF search and rescue teams.
On the fundraising page, she wrote: "You wouldn't try to stop a victim of a terror attack fleeing from danger. Don't let the far right do this to refugees. Don't let the far right's hatred define us as Brits, or as Europeans. Now is not the time to give in to fear and hatred."
The Guardian reported that far-right groups raised more than £50,000 to stop people from fleeing persecution and violence in their own countries.
While aid workers have saved more than 6,000 people from drowning this year, anti-Islam so-called "Identitarians" are crowdfunding to pay ships to chase down and obstruct rescue missions this summer.
"It's a mission to rescue Europe by stopping illegal immigration. We want to get our crew, equip a boat and set sail to chase down these enemies of Europe," says one member of Génération Identitaire in a video posted on its Facebook page, which has over 122,000 likes.
The group have raised more than £56,000 in less than three weeks through an anonymous crowd funding campaign to pay for vessels, travel costs and film equipment.
A French far-right group carried out a trial run off the coast of Sicily last month, disrupting a rescue ship until the Italian coast guard intervened.
The charity, called SOS Méditerranée, said on its website it was established because of the "dramatic increase of boats in distress and the insufficiency of existing measures".
Due to conflict in countries like Syria, Yemen and Iraq, hundreds of thousands of people are displaced from their homes every day.
In 2015, around 1 million refugees and migrants crossed the Mediterranean to Europe, found MEDMIG, and since the beginning of 2016, one in 46 people have died or gone missing during the crossing.
According to Eurostat figures, a total of 60,199 people arrived in Europe by sea by 24 May 2017, compared to a total European Union population of 508.4 million.
Join our new commenting forum
Join thought-provoking conversations, follow other Independent readers and see their replies