Adam Smith's grave listed in dossier of sites linked to 'slavery and colonialism'
'Father of capitalism' monuments listed as having links to 'historic racial injustice'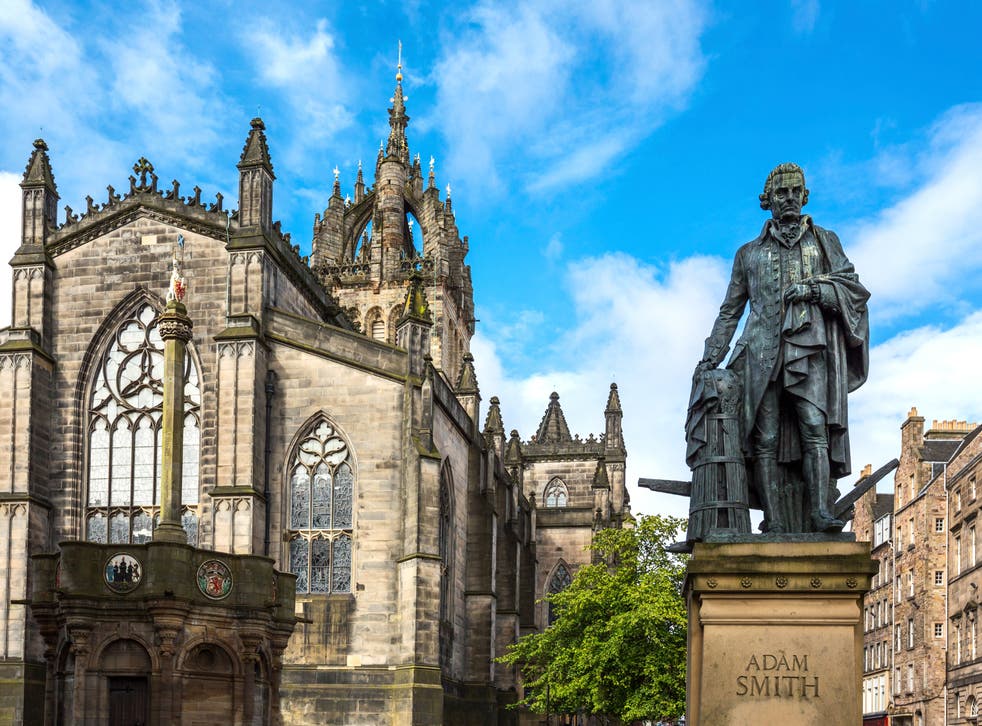 Adam Smith's grave has been included in an Edinburgh City Council dossier of sites linked to "slavery and colonialism", according to reports.
The 18th-century Scottish philosopher and economist, also known as the "father of capitalism", was buried in the Canongate Kirkyard on Edinburgh's Royal Mile in July 1790.
Edinburgh City Council launched a review of the Scottish capital's links to slavery and colonialism in response to last year's Black Lives Matter protests, which saw thousands of supporters gathering at Holyrood Park.
The Labour and SNP-led council formed a legacy review group, chaired by Sir Geoff Palmer, to identify statues and street names that commemorate those with close links to slavery in the city.
The group said in November it would "consider all options, including removal of statues".
Smith's grave is among the sites listed in the review as having links to "historic racial injustice", according to a report in The Telegraph on Saturday.
The inclusion was justified with a comment that said he "argued that slavery was ubiquitous and inevitable but that it was not as profitable as free labour".
Both Smith's gravestone and his statue on the Royal Mile would now be considered by the council's Slavery and Colonialism Legacy Review Group, The Telegraph said.
Bute House, the official residence of first minister Nicola Sturgeon, and monuments dedicated to Queen Victoria, Admiral Lord Nelson and Scottish national poet Robert Burns are reportedly also included among the sites for review by the group.
A report on the findings of the review and recommendations is expected in December.
Smith, who featured on the £20 paper banknote, is widely regarded as the founder of modern economics.
He was seen as the first economic thinker to advocate the free market and argued the pursuit of individual self-interest had the effect of advancing the common good – but some later interpreted that as providing a justification for selfishness.
Join our new commenting forum
Join thought-provoking conversations, follow other Independent readers and see their replies