Improve recording of alcohol consumption in pregnant women to reduce foetal alcohol spectrum disorder, says adoption charity
78% of parents whose children have FASD don't feel healthcare professionals know enough about condition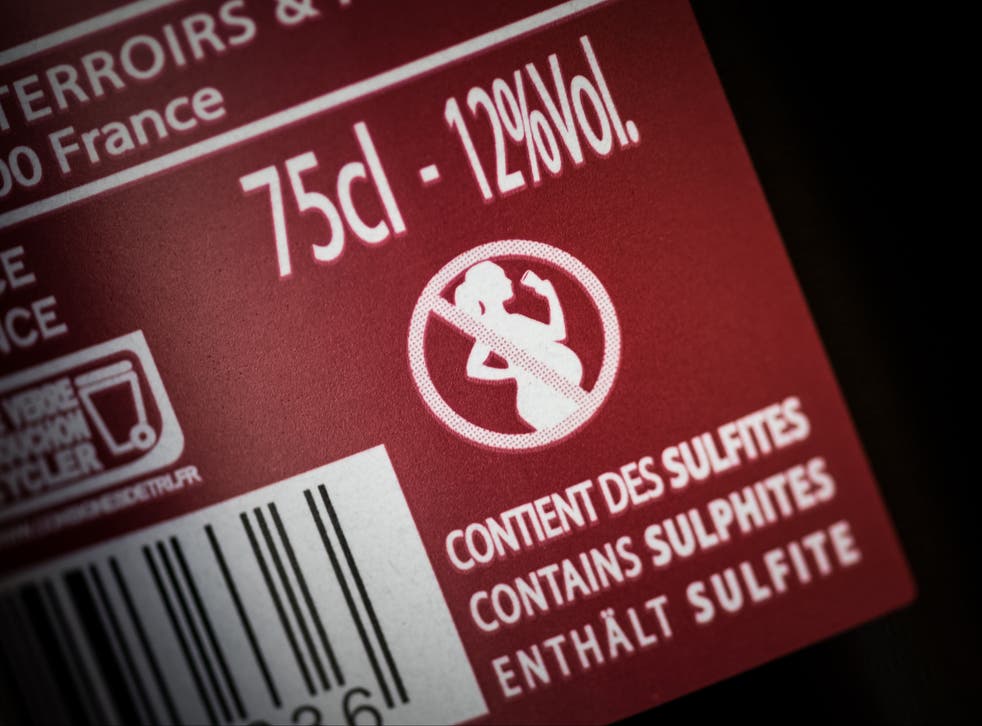 The UK should develop strategies to reduce prenatal exposure to alcohol and improve recording of alcohol consumption in pregnant women to tackle foetal alcohol spectrum disorder (FASD), Adoption UK has said.
The call comes after the National institute for Health and Care Excellence (NICE), which creates guidance, policies and standards for the NHS in England and Wales, proposed plans to record every drink a mother has during pregnancy to improve treatment of foetal alcohol spectrum disorder.
The adoption charity found in its inaugural Adoption Barometer that adoptive parents raising children with FASD said there was not enough knowledge and support services for the condition.
According to Adoption UK's stocktake of adoption in the UK, there is a higher risk of FASD among children or young people who have experienced time in care. People with FASD experience a wide range of physical and mental difficulties, especially with planning, attention, impulsivity, coordination, social communication, emotions and memory.
Seventy-eight per cent of parents whose children were diagnosed with FASD did not feel that healthcare professionals were knowledgable about the condition, with 70 per cent feeling their child's school did not understand the condition.
82 per cent said they had not received effective follow-up support following their child's diagnosis, with many unable to access diagnoses due to the process being "long and complex".
"While FASD might affect anyone exposed to alcohol in utero, maternal alcohol misuse is one common factor in children being taken into care, increasing the likelihood that those children have been exposed to alcohol before birth," said the authors of Adoption UK's report.
Although this does not mean that all children who have been in care will be affected by the condition, a 2015 UK-based study found that 34 per cent of care-experienced children in their sample group had a history of prenatal alcohol exposure and 75 per cent had it noted as part of an adoption medical.
Among the established adoptive families surveyed for the report, eight per cent of children had a diagnosis of FASD and a further 17 per cent were suspected by their parents to have the condition.
"Parenting a child or young person with FASD can be emotionally and physically challenging," said the charity. "Diagnosis provides better better understanding for both the individual and those supporting them and allows opportunity for caregivers to highlight strengths of the individual, providing valuable knowledge when considering interventions.
"It is time for an effective coordinated strategy to improve prevention, diagnosis and support in every nation of the UK."
But the proposals by NICE, which were made in a consultation on how to better treat FASD, received sharp condemnation by pregnancy charities who say the plans are concerning.
The proposed guidelines are modelled on existing rules already in place in Scotland, and involve doctors and midwives asking expectant mothers exactly how many drinks they have had and what type at antenatal appointments. The information would then be permanently attached to the child's own medical records.
The British Pregnancy Advisory Service (BPAS) said the plans were "unjustified and disproportionate", while the Royal College of Obstetricians and Gynaecologists admitted it "shares some of the concerns raised".
But adoptive parents raising children with a FASD diagnosis feel the new plans are necessary to reduce the prevalence of the condition.
Sarah, an adoptive parent from Wales, has a daughter with FASD and told The Independent it has been challenging to cope with the condition with barely any support.
She said the plans proposed by NICE didn't seem different to the carbon monoxide checks pregnant women have to go through to see if they are smoking while carrying a child in utero.
"I've been pregnant before and you have to prove you haven't smoked, so what's the difference?" she said.
"I understand the Gilead-style arguments against the new proposals, but if you lived my life with my child, trust me, you'd want to know."
Sarah's daughter, who she adopted at 13 months old, is now nine years old but has the intellectual capacity of a five-year-old and the emotional capacity of a four-year-old, she said.
"She is a really lovely, funny, sporty child with the energy of the Energiser bunny - but she struggles with managing her emotions and has no sense of consequence, which worries me.
"We knew from the paperwork when we first adopted her that she had been exposed to alcohol in utero, but social services were encouraging and said she was probably fine.
"But as she got older, we noticed more problems, she had multiple allergies and celiac disease, we noticed delayed speech and language that became much more evident at nursery and reception. I already had FASD at the back of my mind, but I didn't know much about it until I researched it and read a book that really crystallised the condition for me and I was convinced that was what was causing her issues."
Sarah was directed to a panel doctor in her first attempt to get a diagnosis for her daughter, but the doctor asked her: "Why do you want to label this child?"
"It wasn't about a label, it was about accessing the appropriate support she was entitled to," she said. "Having a diagnosis can have a significant different in a number of areas of her life, that's why I wanted to rule it in or out. But the doctor was quite dismissive, it left a sour taste in my mouth."
Her daughter was given a test for autism and ADHD, and performed highly for the latter. But Sarah said those are the most commonly misdiagnosed conditions for FASD, and "provided more clarity" to her that her daughter had FASD.
Eventually, the family was able to get a referral to a behaviour support paediatrician who agreed with her. Although there is no specific support for children with FASD, she has been able to claim disability allowance to fund her daughter's extracurricular activities.
"Children with FASD ought to be assessed by the children with disabilities team, and there ought to be a pathway. Unfortunately, at the moment you have to figure it out for yourself."
Adoption UK suggested in its Adoption Barometer that each UK nation should provide a single, nationwide point of information and advice about the condition for families, social work professionals, third sector organisations, the police and the criminal justice system, and education professionals.
There should also be a multi-disciplinary support plan for families affected by FASD, which should include access to a support group and signposting to further support services, added the charity.
A spokesperson for Adoption UK told The Independent: "The debate about recording a woman's drinking during pregnancy presents a moral maze - how to balance the rights of the mother and those of the child? It's really important that we're having the debate, because the implications are very serious.
"Recording a woman's prenatal history means all those involved in the child's care are equipped with the information they need to support that child when seeking understanding, assessment and diagnosis later in life.
"Governments need to take leadership on drinking during pregnancy and on FASD. Reducing the incidence of FASD, and properly supporting families living with FASD, requires joined up working between government departments responsible for health and social care, and professionals such as those working in education and criminal justice."
Join our new commenting forum
Join thought-provoking conversations, follow other Independent readers and see their replies