Alan Henning 'beheaded': British aid volunteer gave up Christmas with family to deliver life-saving supplies in Syria
The former taxi driver was kidnapped on Boxing Day 2013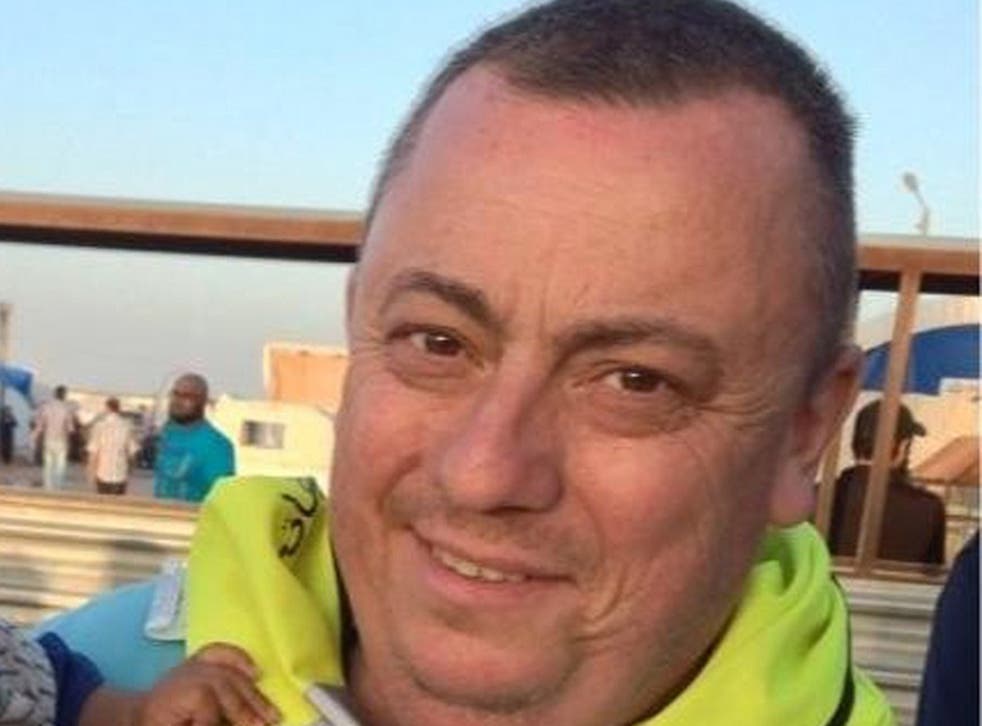 Alan Henning, 47, was a voluntary aid worker from Eccles, Salford in Greater Manchester. Previously a taxi-driver, Henning gave up spending Christmas with his family to go to Syria in December 2013.
Henning had travelled with charity groups to the Middle East three times before making his final trip as part of a 20-vehicle convoy organised by Worcester-based charity, Al-Fatiha Global. Henning volunteered to drive an ambulance delivering life-saving medical supplies to a hospital in north-west Syria on a journey spanning 4,000 miles. He was one of only eight aid workers to continue the journey across the Turkish-Syrian border and was kidnapped shortly after on Boxing Day 2013.
Nicknamed "Gadget" and "Gadge" by his fellow convoy members, Henning was known for his strong technical skills and keen interest in technology. Friends and co-workers have described him as "caring", "funny" and someone who "gave more than they got". Henning made the decision to volunteer after being inspired by aid workers who had already been out to Syria, and even had the words "aid for Syria" tattooed on his arm.
Timeline: The emergence of Isis

Show all 40
In a short video filmed shortly before his capture, Henning said of his aid work: "It's all worthwhile when you see what is needed actually gets to where it needs to go."
Henning leaves behind a wife, children and elder sister Gill Kenyon, from Bury, Lancashire. Kenyon posted a message on facebook for Henning's 47th birthday in August reading: "Happy 47th birthday to my little bro Gadget/Alan Henning. Can't wait to have a party on your return, love you bro xx."
A father of two, Henning is said to have devoted much of his spare time towards raising awareness of poverty and suffering in Syria, with particular concern for the effect the conflict has had on Syrian children. Henning raised money for Syrian-based charities by washing cars and chose to sleep in a van on his journey across the Middle East rather than spend money on accommodation that might be spent on those in need.
Register for free to continue reading
Registration is a free and easy way to support our truly independent journalism
By registering, you will also enjoy limited access to Premium articles, exclusive newsletters, commenting, and virtual events with our leading journalists
Already have an account? sign in
Register for free to continue reading
Registration is a free and easy way to support our truly independent journalism
By registering, you will also enjoy limited access to Premium articles, exclusive newsletters, commenting, and virtual events with our leading journalists
Already have an account? sign in