'Alarmingly high' number of clothes-eating moths found in England
Year-long study finds the pests are especially prevalent in the south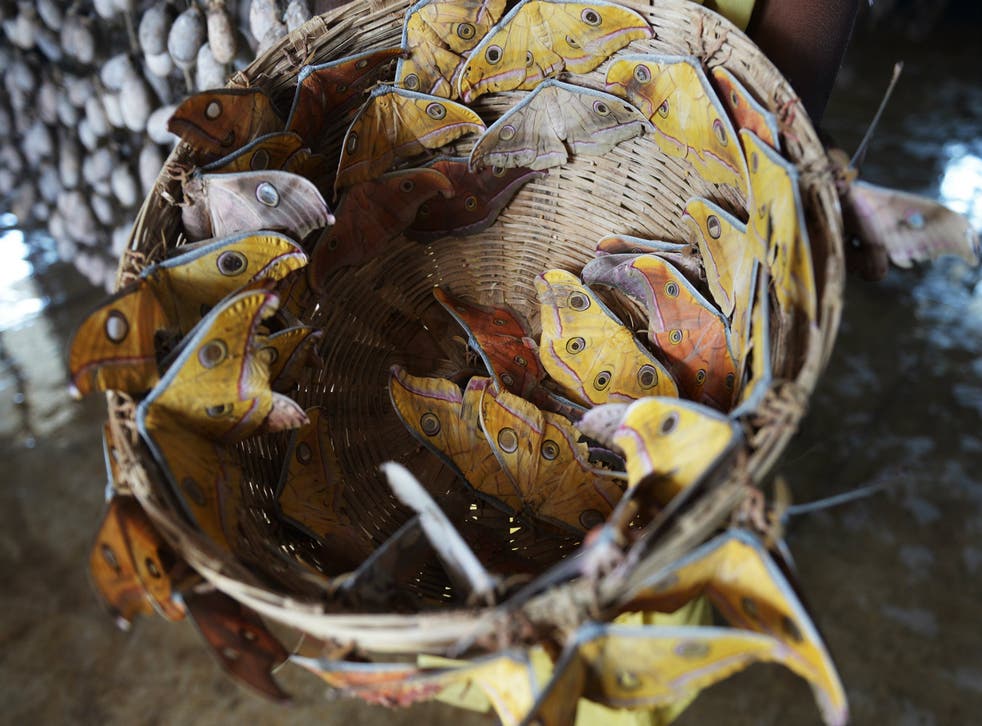 They are the little insects with a big taste for cashmere sweaters, wool suits and expensive curtains. Especially, it seems, in homes in the south east.
A year-long study has found clothes-eating moths are most common in England's warmer regions – notably London and the Home Counties.
The survey – carried out by English Heritage – also discovered an "alarmingly high" number of the particularly destructive pale-backed clothes moths across the country. A series of mild winters is thought to be behind their rise.
The project, called Operation Clothes Moth, was launched in a bid to help the organisation understand how it can best protect its collection of historic wool carpets, tapestries and period clothing at properties such as Gainsborough Old Hall in Lincolnshire and Eltham Palace in London.
Members of the public were asked to monitor the fabric-munching pests in their own homes. Some 5,000 traps were distributed across 42 counties.
And the results showed that homes in the South East were significantly more likely to attract the creatures.
Traps set up there caught an average 23 moths. In the south west – the second most popular region – that figure was 17. The West Midlands came third with 16 moths per trap.
The East Midlands, North West and North East recorded the lowest levels.
The survey also found, perhaps not altogether unexpectedly, that flats with shared walls and pre-Fifties houses with more voids were the most likely properties to be affected.
Amber Xavier-Rowe, head of collections conservation with English Heritage, said: "The response from the public has been brilliant and the data we've gathered has been invaluable in informing our understanding of the clothes moth threat.
"Now that we know where the clothes moth concentration is the highest, we can put in place extra measures to ensure that our historic houses in these areas are fully protected and preserved for future generations.
"We wouldn't have been able to do that without the public's help."
She added: "Operation Clothes Moth has really resonated with a lot of people who yes, want to help us protect our collections but also to protect their favourite woolly jumpers."
UK news in pictures

Show all 50
English Heritage has now published a book of advice for dealing with moths – based on its own 20 years experience tackling the problem in its stately homes and properties.
Among the tips in Pests In Houses Great & Small are checking clothes in the creases and folds, keeping items in vacuum bags, and taking out items from the wardrobe and giving them a good shake at least once a month to disturb any unwanted visitors.
Register for free to continue reading
Registration is a free and easy way to support our truly independent journalism
By registering, you will also enjoy limited access to Premium articles, exclusive newsletters, commenting, and virtual events with our leading journalists
Already have an account? sign in
Register for free to continue reading
Registration is a free and easy way to support our truly independent journalism
By registering, you will also enjoy limited access to Premium articles, exclusive newsletters, commenting, and virtual events with our leading journalists
Already have an account? sign in
Join our new commenting forum
Join thought-provoking conversations, follow other Independent readers and see their replies