Alfie Dingley leading a 'normal, happy' life thanks to medical cannabis treatment
'It's extremely overwhelming ... when I walk him to school I know how lucky I am'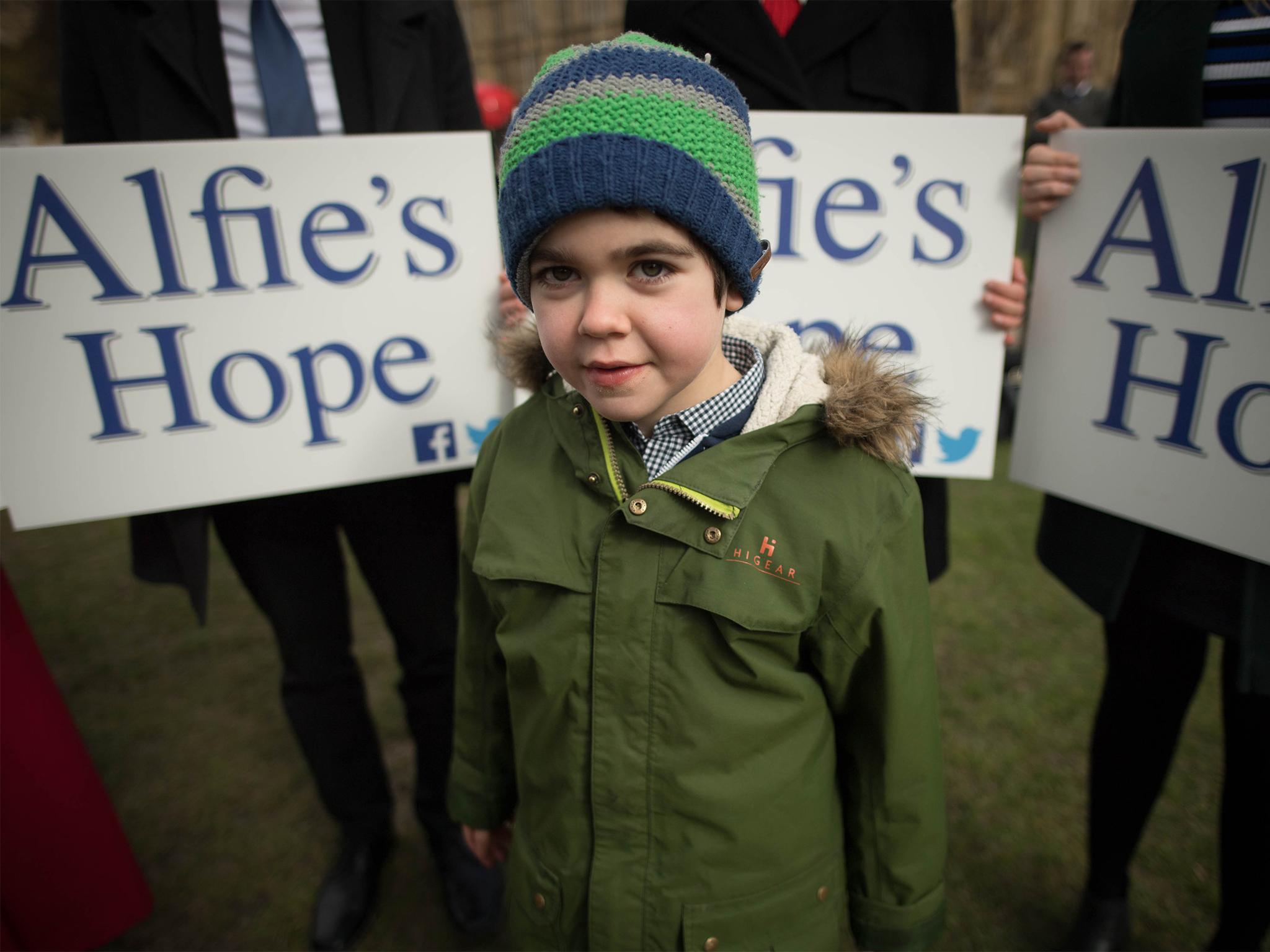 A seven-year-old boy who was granted a special licence in June to use medicinal cannabis oil is now living a "pretty normal life", his mother has said.
Alfie Dingley, who suffers from a rare form of epilepsy that was causing up to 150 seizures a month, has not had any seizures since July.
His mother Hannah Deacon told BBC News that he was doing "amazingly well" after his cannabis oil treatment was reintroduced in June.
She said: "He's going to school every day, he's riding a horse, he's riding a bike. He has a pretty much normal life ... and has not had any seizures."
Alfie made headlines in March when his family petitioned the government for him to be allowed to use medical cannabis prescribed in the Netherlands at his home in Kenilworth.
They found his condition significantly improved, they said.
Ms Deacon and Alfie's father, Drew Dingley, had previously moved to the Netherlands with their son after various anti-epileptic medications failed to control his condition in the UK.
Licences for Alfie to be treated using cannabis were subsequently granted by the Home Office on 19 June.
"Today, for the first time ever in this country, we have bought back THC oil through the airport legally, which is amazing," Ms Deacon said at the time after passing through customs.
Earlier this month, home secretary Sajid Javid announced that doctors in the UK will legally be able to prescribe medical cannabis from November.
He said that the new legislation means products that meet safety and quality standards are to be made legal for patients with "an exceptional clinical need".
Ms Deacon praised the decision and said she cried through most of Alfie's parents evening earlier this week "because his teachers said he's just doing so well, we can't keep up with him".
She added. "In eight months we've moved hugely."
Earlier this year, the government's chief medical adviser, Dame Sally Davies, recommended that medicinal cannabis should be moved out of schedule one – a group of drugs considered to have no medical purposes that cannot be legally possessed if prescribed.
Her comments, which were published in July this year, were the first time the government formally acknowledged that cannabis can have health benefits.
"There is now ... conclusive evidence of the therapeutic benefit of cannabis-based medicinal products for certain medical conditions and reasonable evidence of therapeutic benefit in several other medical conditions," Dame Sally said. "I therefore recommend that the whole class of cannabis-based medicinal products be moved out of schedule one."
The change will allow the drugs to "be prescribed under controlled conditions by registered practitioners for medical benefit", she said.
Professor Mike Barnes, the medicinal cannabis expert who secured the licence for its use for Alfie, encouraged doctors to embrace the change to the laws on prescribing medicinal cannabis.
"Many of my medical colleagues are understandably unsure about the benefits, but I urge them to embrace these developments," he said. "Compared to many pharmaceutical drugs, whole plant medical cannabis products are remarkably safe and, as recent high-profile cases have shown, can produce dramatic improvements for patients."
Join our commenting forum
Join thought-provoking conversations, follow other Independent readers and see their replies