Allosaurus: 'Exceptionally rare' dinosaur skeleton expected to fetch up to £500,000 at auction fails to sell
The auction house said it would now listen to 'reasonable offers' for the specimen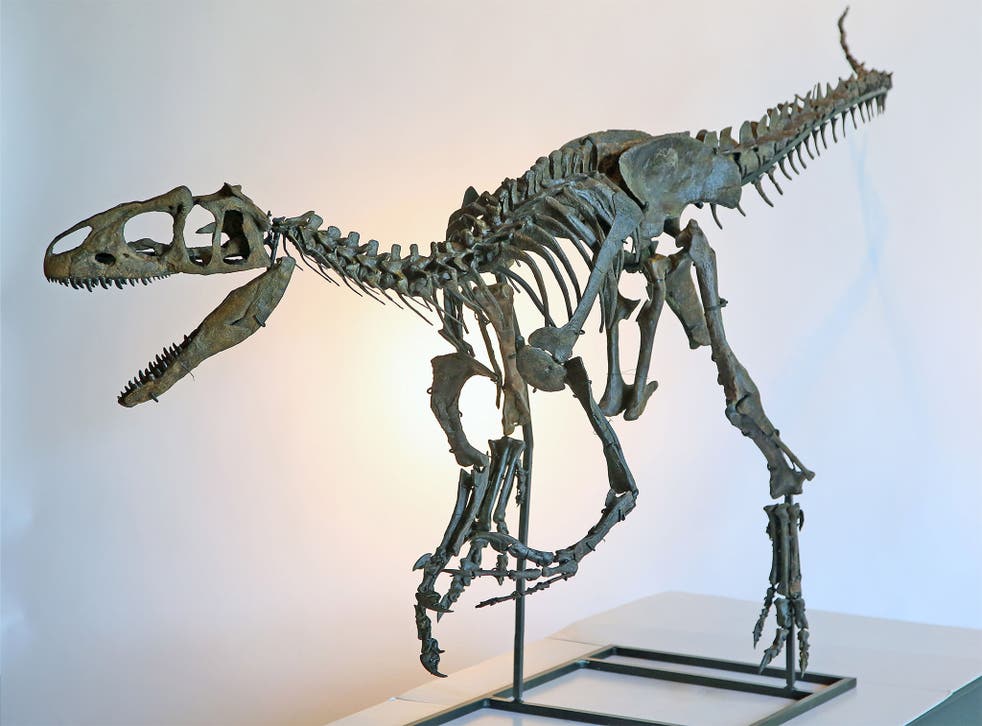 An "exceptionally rare" dinosaur skeleton expected to fetch up to £500,000 at auction failed to sell after bidding stopped short of its reserve price.
The near-complete juvenile Allosaurus, which took three years to excavate in America, was claimed to be the first predatory dinosaur skeleton to come up for public sale in Britain.
Summers Place Auctions, in Billingshurst, West Sussex, sold a Diplodocus to a Danish museum two years ago for £400,000 and hopes had been high that the Allosaurus, a relative of the Tyrannosaurus Rex, would fetch between £300,000 and £500,000.
But bidding stopped below the reserve price agreed with the seller. The auction house said it would now listen to "reasonable offers" for the specimen.
Register for free to continue reading
Registration is a free and easy way to support our truly independent journalism
By registering, you will also enjoy limited access to Premium articles, exclusive newsletters, commenting, and virtual events with our leading journalists
Already have an account? sign in
Register for free to continue reading
Registration is a free and easy way to support our truly independent journalism
By registering, you will also enjoy limited access to Premium articles, exclusive newsletters, commenting, and virtual events with our leading journalists
Already have an account? sign in
Join our new commenting forum
Join thought-provoking conversations, follow other Independent readers and see their replies