ALS ice bucket challenge: Over half of Brits polled did not donate to charity afterwards
A third did not know what the ice bucket challenge was in aid of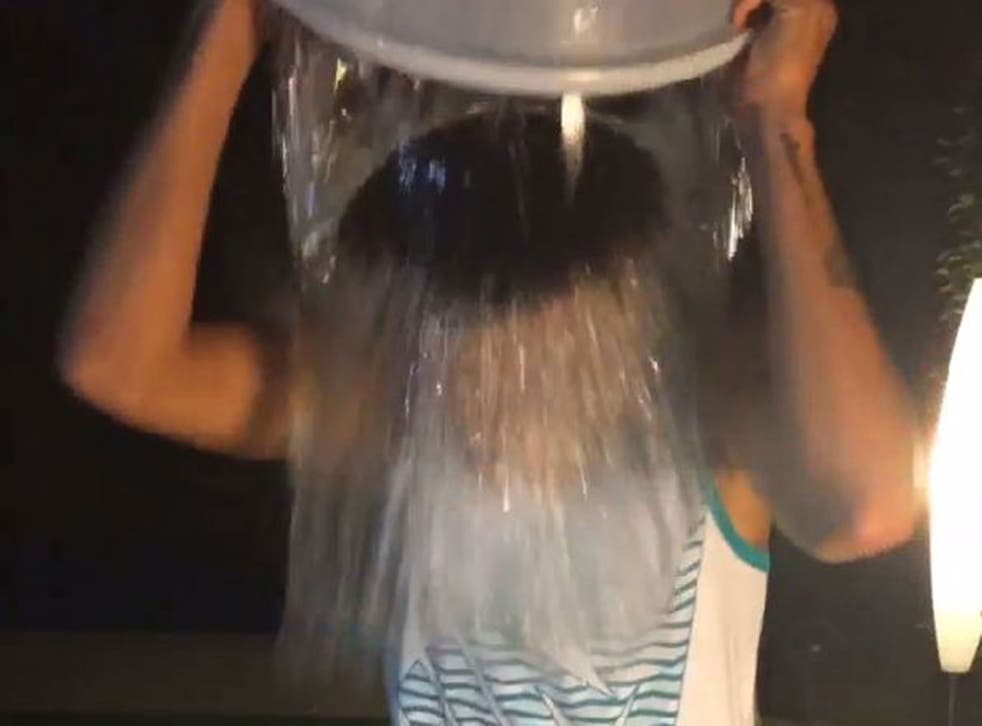 Over half of Brits polled said they did not donate to an ALS charity after taking part in an ice bucket challenge.
Additionally, 53 per cent of people who did complete the challenge did not know what cause it was supporting, a new survey has revealed.
The trend, led by high profile names including Bill Gates, Sir Patrick Stewart, Britney Spears, Lady Gaga and George Bush, prompted thousands of people across the UK to publish videos online of ice cold water being poured over their heads.
A survey conducted by VoucherCodesPro looking at social media trends found that almost half of the 1, 528 adults it polled had undertaken an ice bucket challenge of their own.
Amyotrophic lateral sclerosis (ALS) is the American name for the condition usually referred to as motor neurone disease (MND) in the UK, where the leading organisation is the Motor Neurone Disease Association.
ALS affects the brain and the spinal cord. Motor neurons degenerate and die which makes it increasingly difficult to move muscles. There is currently no cure.
In pictures: The famous do the ice bucket challenge

Show all 17
The challenge aims to raise awareness for ALS and money for the ALS Association. Fifty-six per cent of those who did participate said they did not donate afterwards, while over a third of respondents said they did the challenge just to gain attention on social media.
A further one in ten claimed to have done an ice bucket challenge because they felt pressured into doing so after receiving a nomination.
Only sixteen per cent said they donated between £1 and £3 to an ALS charity after completing the challenge, while three per cent said they donated £10 or more.
Despite the less than encouraging responses, the ALS Association has received a record $94.3 million (£57 million) in donations since 29 July.
The group received $2.7 million (£1.6 million) during the same time period in 2013, highlighting the success of this year's challenge.
Register for free to continue reading
Registration is a free and easy way to support our truly independent journalism
By registering, you will also enjoy limited access to Premium articles, exclusive newsletters, commenting, and virtual events with our leading journalists
Already have an account? sign in
Register for free to continue reading
Registration is a free and easy way to support our truly independent journalism
By registering, you will also enjoy limited access to Premium articles, exclusive newsletters, commenting, and virtual events with our leading journalists
Already have an account? sign in
Join our new commenting forum
Join thought-provoking conversations, follow other Independent readers and see their replies