Al-Sweady Inquiry: British soldier 'fired at twitching bodies of Iraqis'
Former army private claims he also saw a fellow private stamp on the head of a dead Iraqi
Ellen Branagh
Wednesday 04 September 2013 21:11 Comments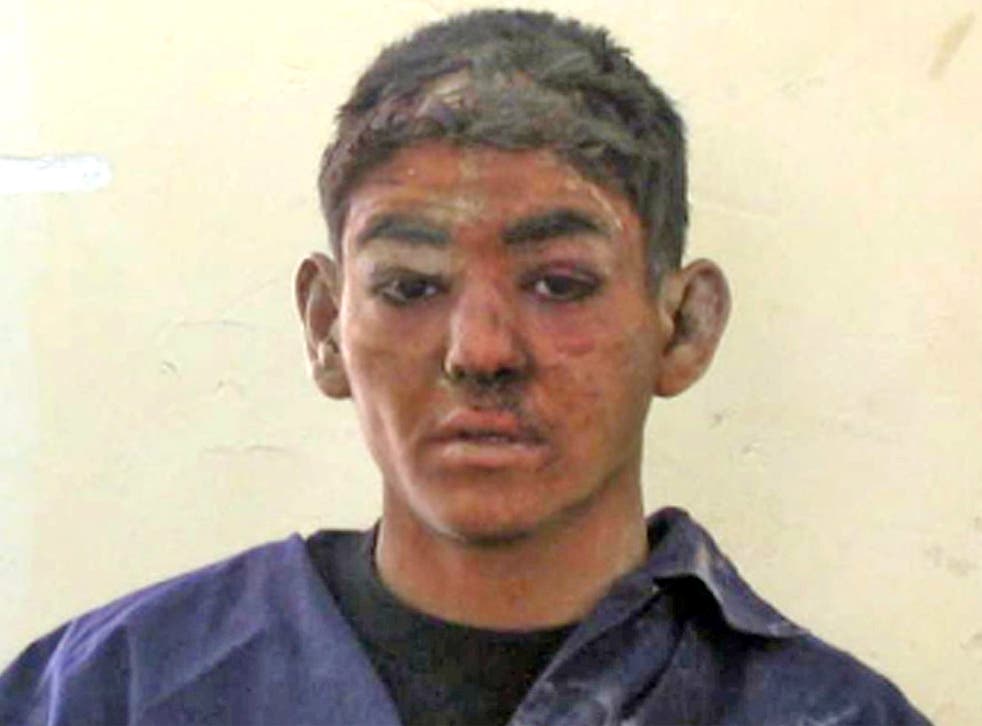 A British soldier fired a volley of bullets into the "twitching" bodies of Iraqis after a firefight, a public inquiry has heard.
Former army private Duncan Aston told the Al-Sweady Inquiry he also saw a fellow private stamp on the head of a dead Iraqi, and other comrades punch and kick a detainee.
But he did not report the incidents, because he did not want to "grass" on his friends, he said.
The inquiry, which is looking into alleged abuses of detainees by UK soldiers and claims that some were unlawfully killed, today heard that an "angry" sergeant emptied a magazine into the bodies of Iraqis during the battle of Danny Boy on May 14 2004.
Mr Aston, who was serving with the 2nd Battalion the Princess of Wales's Royal Regiment (2PWRR), said his platoon sergeant demanded his weapon from him then opened fire on the bodies.
Mr Aston, who had since left the army, also described seeing a fellow private stamp on the body of a dead Iraqi, and other comrades kick a detainee while he was held in a derelict building on the battlefield.
The Al-Sweady Inquiry is examining allegations that British troops mistreated and unlawfully killed Iraqi detainees after the Battle of Danny Boy in southern Iraq in May 2004.
It is claimed that 20 or more Iraqis were unlawfully killed at Camp Abu Naji (CAN) near Majar-al-Kabir on May 14 and 15 2004, and detainees were ill-treated there and later at Shaibah Logistics Base.
But the Ministry of Defence has denied the allegations, saying bodies handed back to Iraqis had died on the battlefield and been taken back to CAN.
Mr Aston, whose nickname was "Trigger", told the inquiry he was sent from nearby Camp Condor after a "rover group" was ambushed as it travelled to CAN.
In a witness statement to the inquiry, he described how, after a firefight with Iraqi insurgents, he was collecting weapons from dead gunmen in a ditch when he noticed two were "twitching".
"At the time, I assumed that because they were twitching this meant that there must be some life there," he said.
He said the men appeared to be "somewhere between life and death" but looked past the point of first aid.
Mr Aston said he recalled his platoon sergeant, Paul Kelly approach the ditch "looking very angry" and try to fire at one of the twitching men, but his weapon did not work.
"He then threw his rifle to the ground and said words to the effect of 'give me your weapon'."
He said Sgt Kelly seemed "worked up": "He had been injured earlier in the tour when he was shot in the finger and he had returned to Iraq after a spell in the UK a lot angrier than he had been before."
He assumed Sgt Kelly wanted to fire his rifle at the bodies, but did not feel he could say no, Mr Aston told the hearing in central London.
"He put a full magazine of bullets into both bodies that had been twitching but he also fired into the bodies of the other dead gunmen in the ditch.
"The bodies of the two twitching gunmen stopped twitching. There was no other reaction from the bodies. They did not make any other noise, they just stopped twitching."
Sgt Kelly gave the gun back, and the incident was not mentioned between them again, he said.
He said one other private, James Lawrence, witnessed the incident. The men later spoke about it but agreed not to report the incident to the Royal Military Police.
"Pte Lawrence and I decided not to volunteer this to the RMP because we were afraid that Sgt Kelly might find out and cause problems for us in the army in some way.
"I respected Sgt Kelly as a good soldier and I believed others did also and we thought that speaking up about what we had seen would not be well-received."
He said he thought the Iraqis who had been shot were "certainly going to die", adding: "My thoughts therefore were that what he had done was a bit sick and degrading but not something worse".
In an earlier incident in the firefight, he described seeing fellow private Steven Wells stamp on the head of a dead body in a ditch.
"Private Wells stamped on his head two or three times and screamed and shouted," he said.
"I thought he was letting some anger go after the firefight."
He told the inquiry: "He just went straight towards one of the dead Iraqis and stamped on their head basically."
And in another incident during the battle, he saw Pte Wells and another private, Scott Barlow, attack a detainee in a derelict building.
"Everyone was a bit upset about the whole scenario of British soldiers being ambushed and attacked when we felt we were in Iraq to assist," he said.
"It wasn't a huge assault with them giving everything, but I did see them hit and kick the detainee several times each.
"The punches and kicks were to different parts of his body including his face, shins and ribs."
Pte Lawrence later arrived and joined in, kicking the detainee two or three times, he said.
Of the attack, which he said lasted a few minutes, he said: "I would describe it more like bullying than huge violence."
Mr Aston told the inquiry: "There was no real aggression or wanting to physically seriously hurt him, it was more intimidation and bullying rather than wanting to cause him any serious harm."
Asked why he had not reported any of the incidents, he said he did not want to "grass" on his friends or cause problems for himself.
"I kind of was like keeping myself safe at the expense of the detainee getting treated poorly," he said.
"I am not here to point the finger at anyone or make the army look bad, it's just the things that happened and in the inquiry I have had to tell exactly what happened and what I can remember."
Mr Aston said he could not remember who ordered soldiers to remove Iraqi bodies from the battlefield and did not know whether it was "post-battle procedure".
"As a private, I just did as ordered.
"I had not heard of it before and I recall thinking that it was a strange order.
"I had heard other soldiers when recounting previous firefights say that the local Iraqi people would appear and collect their dead from the battleground themselves."
Earlier this week, Colonel Adam Griffiths said he had not heard anything about detainees being mistreated, and dismissed claims that bodies had been mutilated as "baseless rumours".
Sergeant James Gadsby, who helped unload the Iraqi bodies that were taken back to CAN, said he did not see any injuries on them that did not look like they had been sustained on the battlefield.
PA
Register for free to continue reading
Registration is a free and easy way to support our truly independent journalism
By registering, you will also enjoy limited access to Premium articles, exclusive newsletters, commenting, and virtual events with our leading journalists
Already have an account? sign in
Join our new commenting forum
Join thought-provoking conversations, follow other Independent readers and see their replies