Alton Towers crash: Injured teenagers named as former staff claim 'human error' may be to blame
Alton Towers tweeted Joe Pugh, 18, telling him to 'enjoy your visit' hours before crash on The Smiler rollercoaster that reportedly broke his legs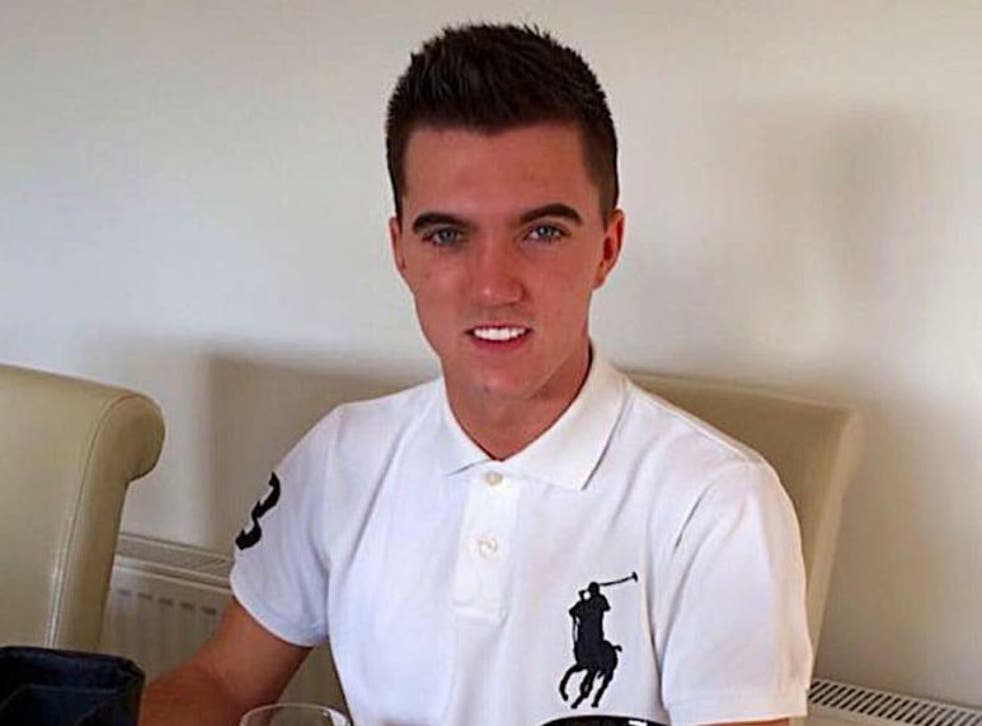 Two of the teenagers seriously injured in a crash at Alton Towers have been named as the theme park's former employees claimed human error could have been to blame.
Joe Pugh was one of four people hospitalised after the carriage he was riding in rammed into a stationary car on the track at around 20mph.
The 18-year-old was reportedly sitting in the front row with his girlfriend, Leah Washington, 17, when the accident happened on Tuesday.
Alton Towers' official Twitter account had sent a message to Mr Pugh earlier in the day assuring him that all of its rides were open, adding: "We hope that you enjoy your visit!"
The University of Huddersfield student, who studies textile design, sent a tweet shortly before midday saying that his foot was run over by a push chair within "two minutes" of arriving at the theme park.
Two hours later, he was one of 16 passengers in a carriage of The Smiler when it crashed into a cart sitting on the track after a test run at 2pm.
A former Alton Towers employee told the Guardian that a "block system" run by sensors should have prevented two cars entering specific sections of track at the same time.
"It looks like it will have been down to both human and mechanical error," the person said.
"Technically, it should be absolutely impossible for two cars to enter the same block, which is down to sensors run by a computer.
"But as horrible as it is to say, a member of staff should probably not have released the car from the station when an empty one hadn't made it back."
A spokesperson for Alton Towers said that she did not know whether human error or a computer glitch was at fault and a full investigation involving the Health and Safety Executive was underway.
The Smiler, which cost £18 million and boasts a record-breaking 14 loops at speeds of over 50mph, has been beset by problems since its delayed opening in 2013.
Nick Varney, chief executive of park owners Merlin Entertainments, had previously admitted that the two carriages should not have been on the same piece of track and that a fail-safe "didn't work the way it was supposed to".
He added: "This has been a terrible incident and a devastating day for everyone here. We have a very strong record of safe operation of our rides here at Alton Towers and it is our priority.
"I would like to express my sincerest regret and apology to everyone who suffered injury and distress and to their families."
One injured rider has been discharged from the Royal Stoke University Hospital, where Mr Pugh, Ms Washington, a 27-year-old and a 19-year-old woman, were being treated for serious leg injuries.
Mr Pugh is believed to have suffered two broken legs, while his girlfriend needed emergency surgery, The Star reported.
Mr Pugh, from Barnsley, works at the Oaks Working Men's Club in the South Yorkshire town.
In a statement on its Facebook page, the club said: "After hearing the news about the terrible accident at Alton Towers, it has to come to our attention that a member of our staff was involved.
"We at the Oaks WMC would like to extend our prayers and best wishes in the speedy recovery of our barman Joe Pugh and his girlfriend Leah Washington.
"Please be respectful of the families' wishes as we don't have all the details of the incident as their attention will be focused on Joe and Leah's recovery.
"All we hope is that they both recover and we have Joe back behind the bar as soon as possible."
Friends on Twitter expressed their shock at the accident.
One person wrote that they "can't believe" what happened, adding: "Get well soon pal."
"Cannot actually believe what's happened!" another wrote. "Get well very soon, Joe Pugh. Just seen you on the news, can't miss that jacket. Ha ha! Love you."
Alton Towers will remain closed tomorrow as investigations continue.
Additional reporting by PA
Register for free to continue reading
Registration is a free and easy way to support our truly independent journalism
By registering, you will also enjoy limited access to Premium articles, exclusive newsletters, commenting, and virtual events with our leading journalists
Already have an account? sign in
Register for free to continue reading
Registration is a free and easy way to support our truly independent journalism
By registering, you will also enjoy limited access to Premium articles, exclusive newsletters, commenting, and virtual events with our leading journalists
Already have an account? sign in
Join our new commenting forum
Join thought-provoking conversations, follow other Independent readers and see their replies