Alton Towers Smiler crash: Teenage couple among four seriously injured were on 'first date'
One of the injured riders joked they were 'guinea pigs' before the crash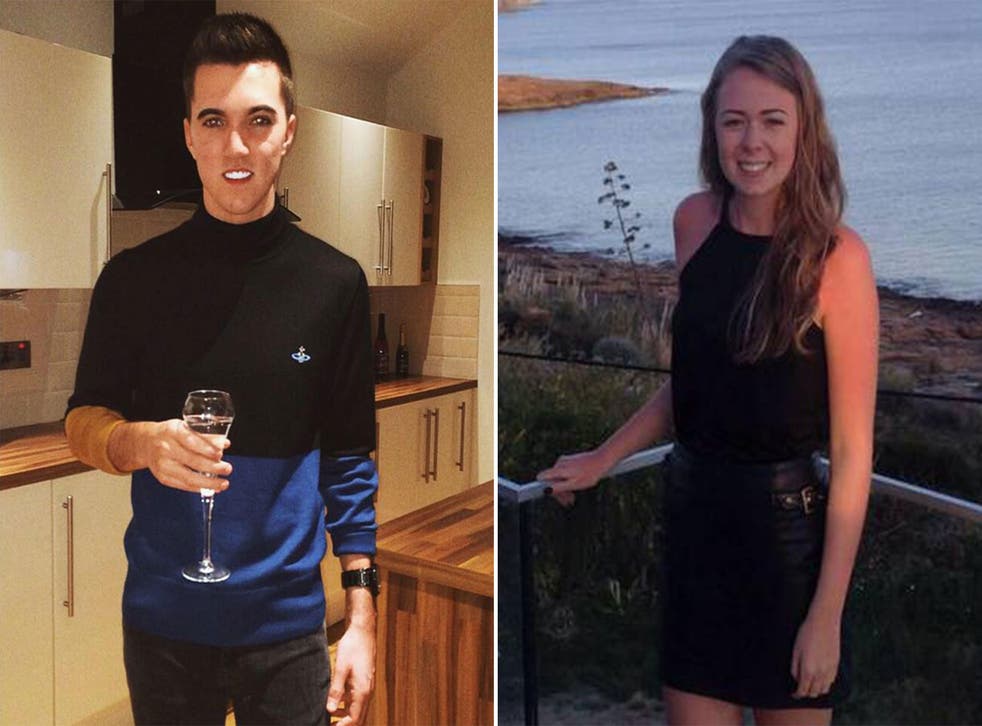 Two of the people injured in the Alton Towers rollercoaster crash were on their first "official" date, it has been reported.
John Pugh, 18, and Leah Washington, 17, both from Barnsley, were on the Smiler ride on Tuesday 2 June when their carriage collided with a stationary car on the track.
Four people, including Pugh, were hospitalised after suffering serious leg injuries, and a total of 16 people were hurt.
One injured rider was discharged from Royal Stoke University Hospital yesterday.
Alice Holmes, 18, a barmaid at Oaks Working Men's Club where Pugh is also employed, told Mail Online: "It was sort of their first official date."
She said of the pair's visit to the theme park: "They had just got together last week and they wanted to do something fun together."
Pugh tweeted on 4 June that he had been "overwhelmed" by the response he had had following the accident.
Vanisha Singh, who was in the second row of the carriage with her mother Chanda, 49, and her sister Meera, 26, told The Sun that there had been "technical difficulties" moments before they embarked on the ride, with several test cars sent ahead of them.
"We finally went up and were kept at the top for 10 or 15 minutes chatting, joking that we were the guinea pigs," the 29-year-old said.
Describing the crash, she added: "The metal safety bar smashed into our legs. There was loads of screaming. I felt a burning sensation in my pelvis, and back and neck pain."
The Oaks Working Men's Club posted on Facebook: "After hearing the news about the terrible accident at Alton Towers it has to come to our attention that a member of our staff was involved.
"We at the Oaks WMC would like to extend our prayers and best wishes in the speedy recovery of our barman Joe Pugh and his girlfriend Leah Washington."
Merlin Entertainments, which runs the resort, was the biggest faller on the FTSE 100 following the incident, with shares down 3%.
Alton Towers announced that the park would remain closed on 4 May as an investigation into the cause of the accident continued.
An Alton Towers spokesman said: "The decision has been taken that Alton Towers theme park will remain closed on Thursday following the incident on The Smiler.
Nick Varney, chief executive of Merlin Entertainments, said the park could only reopen once the investigation had concluded but did not provide a time frame.
Additional reporting by PA
The best roller coasters in the world

Show all 9
Register for free to continue reading
Registration is a free and easy way to support our truly independent journalism
By registering, you will also enjoy limited access to Premium articles, exclusive newsletters, commenting, and virtual events with our leading journalists
Already have an account? sign in
Register for free to continue reading
Registration is a free and easy way to support our truly independent journalism
By registering, you will also enjoy limited access to Premium articles, exclusive newsletters, commenting, and virtual events with our leading journalists
Already have an account? sign in
Join our new commenting forum
Join thought-provoking conversations, follow other Independent readers and see their replies