'Amazingly rare' letter written by Robert the Bruce to Edward II found
Fearsome warrior appeals to the English King Edward II to cease Scots persecution
Nick Clark
Saturday 01 June 2013 11:02 Comments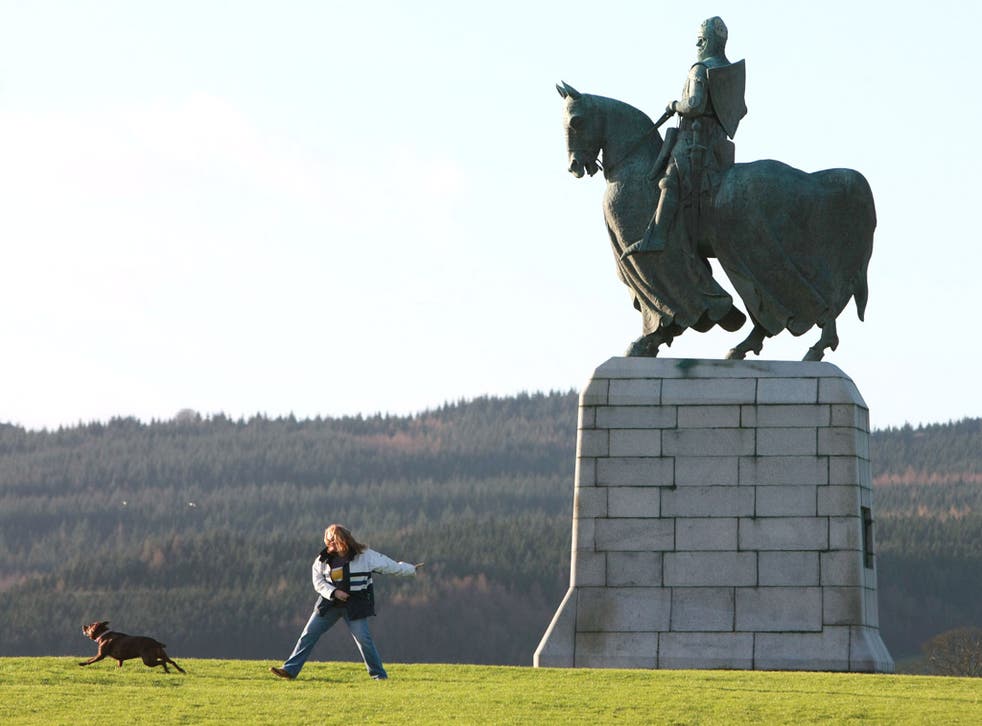 An unknown and "amazingly rare" letter written by Robert the Bruce at a pivotal point of the Wars of Scottish Independence has been uncovered by a Scottish academic.
In the letter, the fearsome Scottish warrior appeals to the English King Edward II for an end to "persecution and disturbance". It was sent in 1310, less than four years before Bannockburn, the victory that paved the way for Scottish independence.
Dauvit Broun, professor of Scottish History at the University of Glasgow, found the letter in The British Library while studying a manuscript written by the monks of Kirkstall Abbey about 500 years ago. The correspondence happened to be copied by the monks into their manuscript, the original has not survived.
Professor Broun said: "It's amazingly rare, a freak survival. There's nothing like this that survives from around that time."
Bruce wrote to "beseech" the king that "you would take pains to cease from our persecution and the disturbance of the people of our kingdom in order that devastation and the spilling of a neighbour's blood may henceforth stop."
Professor Broun said: "The letter reveals a couple of things: firstly, Bruce's tone is extremely conciliatory; he seems to be offering to do anything possible to establish peace.
"He is nonetheless plainly addressing Edward as one king to another.
"There is no doubt that the bottom line here is that Edward should recognise Robert as king of the Scots and the Scots as separate from the English."
At the time, Edward was growing increasingly unpopular with the nobles in his court, while Bruce was winning over the Scottish people to his cause.
"It is impossible to know if Bruce was serious about peace at almost any price," Professor Broun continued. "This could be seen as an attempt at fishing to see how Edward would react."
Edward took his army south to Berwick at that time, but in 1314 returned north and he was defeated at Bannockburn.
The professor said: "The writing of this letter should be seen as a bold move by Bruce who had perhaps recognised that the tables were turning and he could stand his ground in the face of an advancing English army and open negotiations with the king."
Register for free to continue reading
Registration is a free and easy way to support our truly independent journalism
By registering, you will also enjoy limited access to Premium articles, exclusive newsletters, commenting, and virtual events with our leading journalists
Already have an account? sign in
Join our new commenting forum
Join thought-provoking conversations, follow other Independent readers and see their replies