Amazon investigated by UK authorities over tax avoidance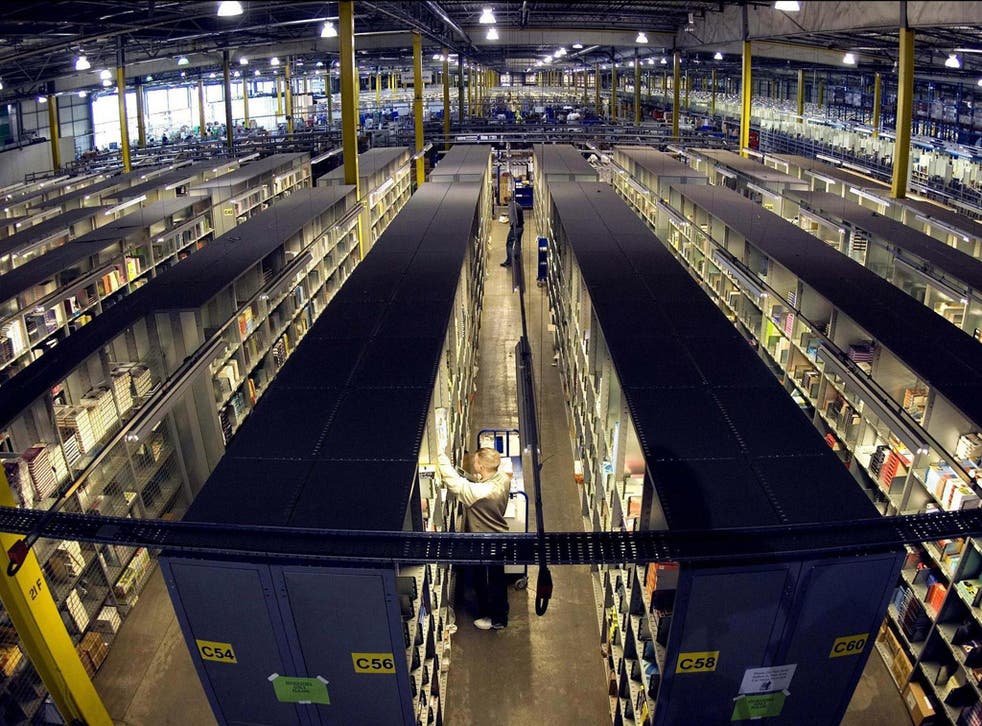 Tax officials have launched an investigation into whether the online retail giant Amazon has avoided tax by officially allocating its UK sales to a company based in Luxembourg.
In regulatory filings with the US Securities and Exchange Commission, Amazon – which sells one in four books in the UK – admitted that it was the subject of inquiries by the tax authorities in the UK.
Like many multi-national companies, Amazon arranges its affairs across the countries in which it operates in order to minimise its overall tax bill. In the UK, it officially designates its seven warehouses in England, Scotland and Wales as "order fulfilment" — essentially delivery businesses – while sales are registered to a separate company, Amazon EU Sarl in the low-tax principality of Luxembourg.
For last year, 2011, according to an investigation by the Bookseller magazine, Amazon generated sales of more than £3bn, but paid no UK corporation tax on that turnover.
Accounts filed by Amazon EU Sarl show that in 2010, the Luxemborg office had sales of £6.5bn and employed 134 people, while its UK operation employed 16 times more people, 2,265, but had sales more than 40 times lower, £147m.
Over the past three years alone Amazon's UK sales were between £7.6bn and £10.3bn, but for a longer period, 2003 to 2011, its UK registered company paid £3m tax.
Richard Murphy, of Tax Research UK, said of Amazon's turnover in 2010: "Add it up and near enough £122.8m of profit would be in the UK and £2.2m in Luxembourg. Instinctively that feels right of course – because that is exactly how the economics really are. Glaringly obviously, as Amazon's accounts admit, the market is here in the UK, not in Luxembourg. But the game of abuse that is being played means that almost all the profit goes to Luxembourg on this one – and almost none to us."
The investigation by Her Majesty's Revenue and Customs appears to be part of an international effort. According Amazon's regulatory filings in the US, its tax affairs are being investigated in the US, China, Germany, France, Japan and Luxembourg.
HMRC would not officially confirm its inquiry to The Independent, saying in a statement: "We can't discuss Amazon for legal reasons, but HMRC applies the tax laws as they apply to multinationals so the UK receives the tax revenues to which it is legally entitled."
HMRC added: "Where there is a high risk of the UK losing out we move our resources to challenge that risk and HMRC works within the Joint International Tax Shelter Information Centre on a co-ordinated global approach to prevent loss of tax through unacceptable corporate structuring."
Amazon declined to discuss its tax affairs, but said in a statement: "Amazon EU serves tens of millions of customers and sellers throughout Europe from multiple consumer websites in a number of languages, dispatching products to all 27 countries in the EU. We have a single European headquarters in Luxembourg with hundreds of employees to manage this complex operation."
Register for free to continue reading
Registration is a free and easy way to support our truly independent journalism
By registering, you will also enjoy limited access to Premium articles, exclusive newsletters, commenting, and virtual events with our leading journalists
Already have an account? sign in
Register for free to continue reading
Registration is a free and easy way to support our truly independent journalism
By registering, you will also enjoy limited access to Premium articles, exclusive newsletters, commenting, and virtual events with our leading journalists
Already have an account? sign in
Join our new commenting forum
Join thought-provoking conversations, follow other Independent readers and see their replies