Amazon workers working 55-hour weeks and so exhausted by targets they 'fall asleep standing up'
Ambulance crews called after workers collapse at work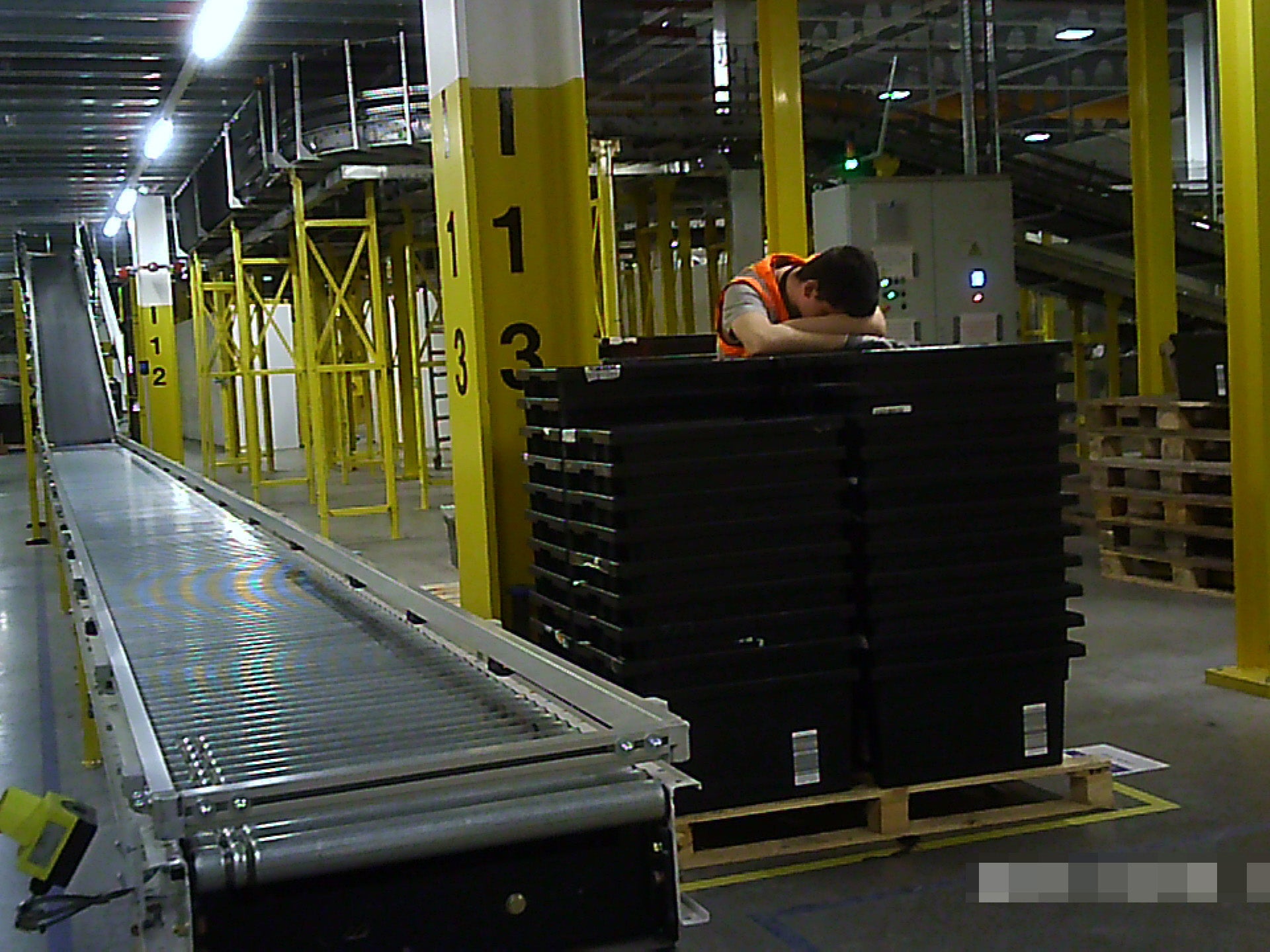 Amazon workers are so exhausted by long hours and relentless targets they are falling asleep on their feet, according to a new investigation.
Employees reportedly had timed toilet breaks, a claim denied by the company. Some were made to do compulsory overtime, meaning they were working a 55-hour week ahead of the Christmas period.
Pictures taken by an undercover reporter captured workers asleep standing up as they reportedly had to process a parcel every 30 seconds.
Sunday Mirror reporter Alan Selby spent five weeks working at the online shop's warehouse in Essex and finished his last shift on Black Friday.
A number of workers who could not cope with the relentless targets were attended to by ambulance crews after they collapsed on the job, the investigation found.
The reporter was told to pack 120 items an hour, although that target is set to rise to 200 items. Workers are paid £8.20 an hour.
One colleague told him: "Everybody suffers here. I pulled my hamstring but I just had to carry on. My friend spent two days off after she damaged her knee ligaments."
Amazon said in a statement: "Amazon provides a safe and positive workplace with competitive pay and benefits from day one. We are proud to have created thousands of permanent roles in our UK fulfilment centres in recent years.
"We offer great jobs and a positive environment with opportunities for growth. As with most companies, we expect a certain level of performance.
"Targets are based on previous performance achieved by our workers. Associates are evaluated over a long period of time as we know a variety of things could impact the ability to meet expectations in any given day or hour."
Join our commenting forum
Join thought-provoking conversations, follow other Independent readers and see their replies