Angry, drunk and unemployed German wasps are invading Essex
This year's mild winter and dry spring has resulted in far more wasps than usual, who are getting drunk by eating fermented fruit and stinging people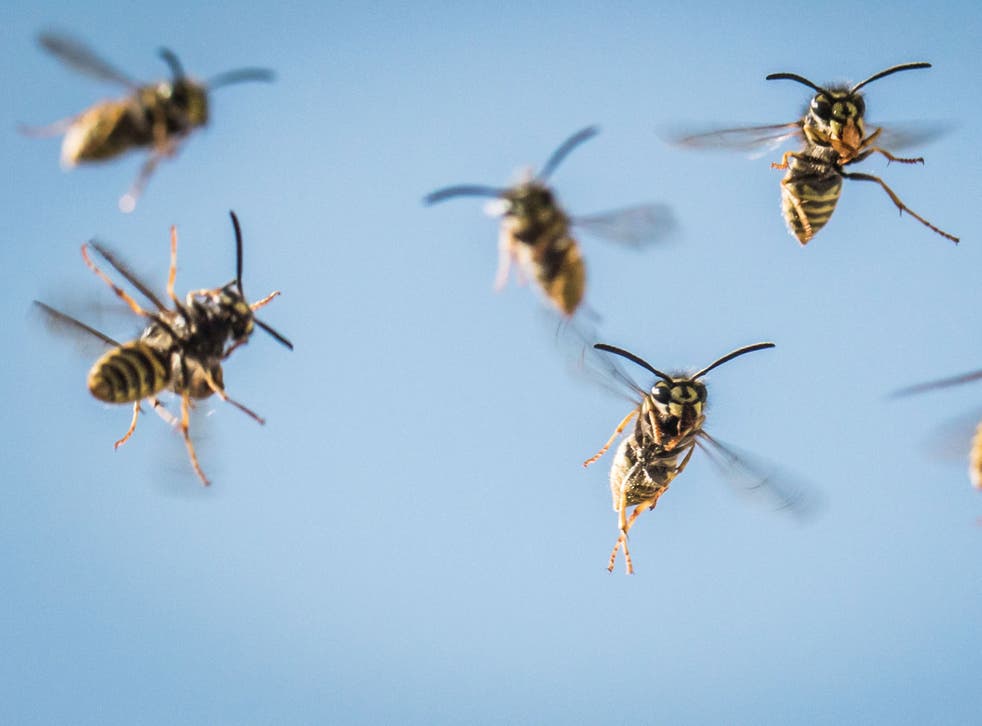 Europeans are used to drunk, angry Britons rampaging across their continent, but now the tables have been turned.
Swarms of inebriated and "extra bold" German Wasps are causing problems in parts of the UK, apparently interrupting picnics and barbecues and stinging people for no reason.
Despite the name, the German wasp, or Vespula Germanica, is actually native to the UK and much of the Northern Hemisphere.
Thanks to this year's mild winter and dry spring, there are far more wasps in Essex and the south east of the UK than usual this summer.
Queen wasps have now stopped laying, meaning that rather than having to constantly bring food to the infants in the nests, worker wasps are left without anything to do.
This means they are increasingly bothering humans trying to enjoy picnics and barbecues outside, and eating fermented fruits, which can make them drunk.
Paul Bates, managing director of Croydon pest control firm Cleankill Environmental Services, says that very much like humans, the drunk wasps will be "extra bold".
The wasps' sheer numbers, sudden freedom and potential drunkenness mean that they are now more likely to sting humans than usual.
Facebook users were asked by Cleankill to share their wasp experiences on the company's page - one man said he had thought he was having a heart attack after he swallowed a wasp, which stung him inside his body.
Other reported their arms swelling up "like marrows" after wasp stings.
Mr Bates advised people to keep well away from wasp nests during this period - each one can contain around 10,000 wasps, and their stings can be fatal to people who are allergic.
Join our new commenting forum
Join thought-provoking conversations, follow other Independent readers and see their replies