Public urged to help document UK's animal statues and sculptures
Crowdsourcing project will 'chart the country's four-legged monument heritage'
Jane Dalton
Sunday 07 November 2021 18:49 Comments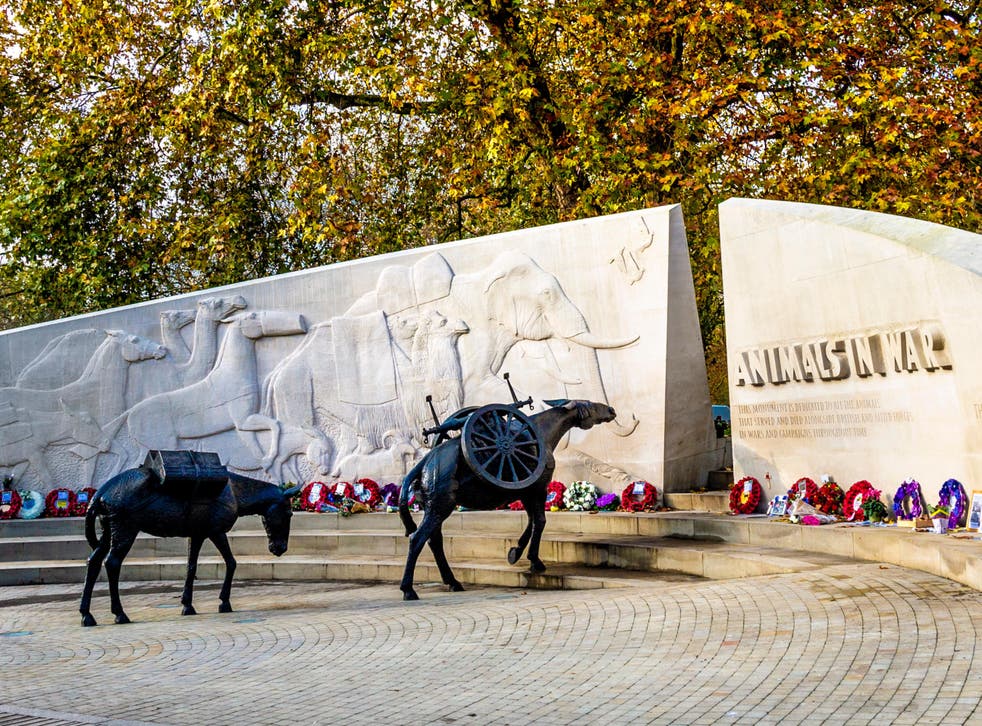 On the edge of Hyde Park stands an arresting sight – two donkeys, burdened by the detritus of war, thin and exhausted, plod towards a stark stone wall. On the far side stand a bronze horse, head bowed, as if also worn out.
The heartrending sculptures symbolise the millions of animals used and killed in the wars and conflicts of the 20th century, including the 8 million horses, donkeys and mules that died in the First World War.
It took until 2004 to create the monument, but it will be a lasting reminder.
Register for free to continue reading
Registration is a free and easy way to support our truly independent journalism
By registering, you will also enjoy limited access to Premium articles, exclusive newsletters, commenting, and virtual events with our leading journalists
Already have an account? sign in
Join our new commenting forum
Join thought-provoking conversations, follow other Independent readers and see their replies