Government reveals plan to make it easier to vote anonymously in boost to domestic abuse victims
Greater secrecy at the ballot box would allow survivors to nominate their preferred candidate without compromising identity
David Hughes
Monday 04 September 2017 08:52 Comments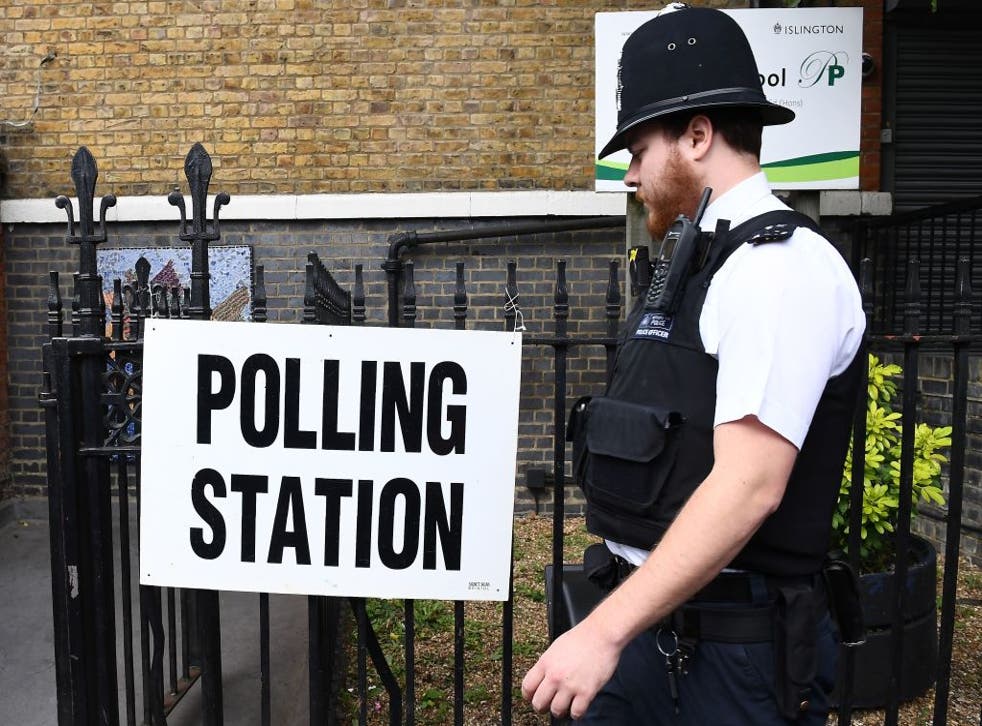 More domestic abuse survivors should be able to take part in elections after the Government confirmed plans to make it easier to register to vote anonymously.
The changes will make it more straightforward for people to register without compromising their safety, potentially benefiting thousands of women who fear being tracked down by their abusers.
Women's Aid welcomed the move, claiming the voices of victims had been silenced because disclosing their address meant it was too dangerous for them to register to vote.
But the charity called for ministers to go further and make anonymous voter registration valid for life rather than the current five-year period.
The charity's chief executive Katie Ghose said: "The changes announced today will help survivors of domestic abuse to regain their voices.
"For too long these women have been silenced because it was too dangerous for them to sign up to an electoral register, which would reveal their location, and too difficult for them to register anonymously.
"For them, anonymity is a matter of life or death; with the very real threat of being hunted down by their perpetrator."
But she added: "Often women are on the run from domestic abuse for the rest of their lives. We urge the Government to use the Domestic Violence and Abuse Bill to pass legislative changes to make survivors' anonymous voter registration valid indefinitely so that they can vote in safety for life."
Officials are "looking at how we can extend the length of time an anonymous entry on the register is valid", a Cabinet Office spokeswoman said.
Under existing legislation, domestic abuse survivors must provide a court order or have their application supported by a senior independent witness, such as a high-ranking police officer, in order to appear anonymously on the electoral register.
The changes set out by ministers will add doctors, nurses and refuge managers to the list of people who can act as an attester, and lower the rank of police officers, from superintendent to inspector, authorised to perform the function.
The type of evidence which can be used will be expanded to include domestic violence protection orders and female genital mutilation protection orders.
Constitution minister Chris Skidmore said: "Ensuring every eligible person is able to vote is a matter of social justice. Every voice matters and this Government will continue to encourage our record levels of democratic participation by ensuring we have a democracy that works for everyone."
Home Office minister Sarah Newton said: "Domestic abuse has a devastating and often lifelong impact on victims, their children, family and friends.
"These changes come at a time when the Government is bringing forward a landmark Domestic Violence and Abuse Bill, which will protect and support victims, recognise the devastating impact domestic abuse can have on young people, and ensure agencies respond effectively."
UK news in pictures

Show all 50
Although anyone can opt out of having their details on the widely-available open electoral register, they are entered in the full register available to view in council offices unless they have been allowed to register anonymously.
Women's Aid estimates that up to 12,000 women are receiving support in their refuges at any one time.
PA
Register for free to continue reading
Registration is a free and easy way to support our truly independent journalism
By registering, you will also enjoy limited access to Premium articles, exclusive newsletters, commenting, and virtual events with our leading journalists
Already have an account? sign in
Join our new commenting forum
Join thought-provoking conversations, follow other Independent readers and see their replies