Family of man who killed himself in Liverpool prison says he was 'failed' by system despite 'begging for help'
Anthony Paine, 35, discovered in his cell days after sending his mother a letter urging for help
May Bulman
Social Affairs Correspondent
Friday 23 February 2018 01:04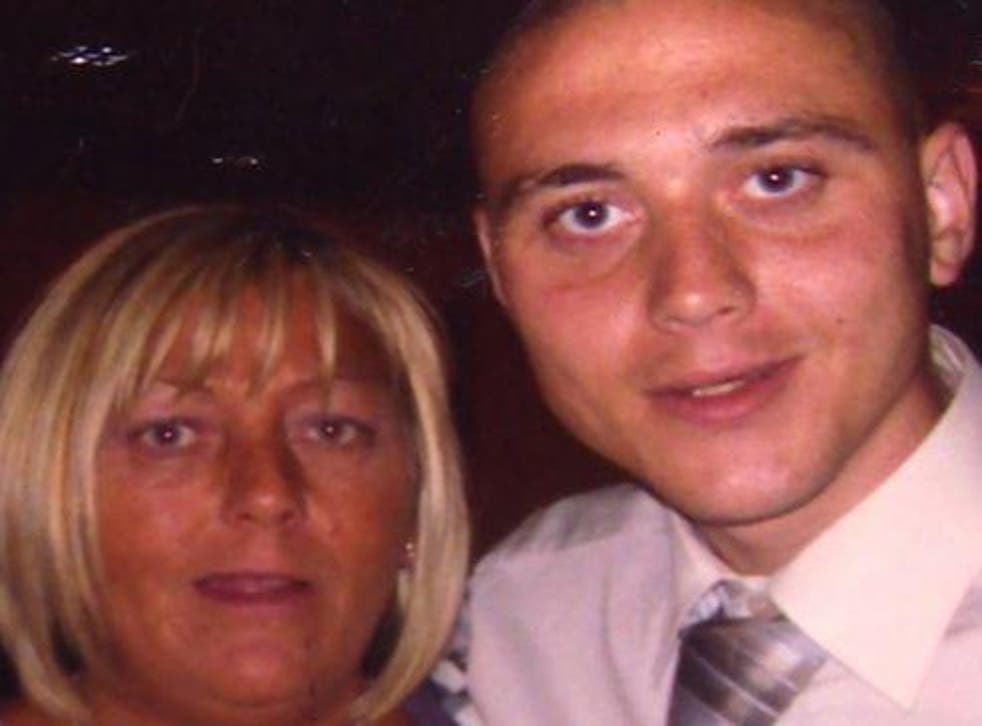 The family of a man who killed himself in prison has said he was "failed by the system", claiming he was deprived of the specialist care he needed despite "begging for help".
Anthony Paine, 35, had been in HMP Liverpool for five months and was due to be released in two weeks when he was found hanging in his cell on Monday. He died shortly afterwards in hospital.
Just weeks before his death, Paine had sent his mother Janet a letter stating that "nobody was doing anything to help [him]" and pleading: "Help me."
Mr Paine had been sentenced to 18 months in January for affray and endangering the public after climbing onto a roof.
His sister Chelsea Paine, 26, told The Independent that despite her brother's "long history of self-harm" the prison appeared to have no care plan in place for him. She accused the justice system of giving him a "death sentence".
She said her mother had written to the judge to ask him not to send her son to jail, saying he would not be able to handle it, but an independent psychiatric report – which reportedly lasted 15 minutes – had concluded that he was "fit for custody".
She had later phoned the prison with concerns over her son's psychological state.
"It's disgusting. He begged and begged for help. The prison had no care plan in place," said Ms Paine.
"He had been in a cell with another inmate who he got on with, but we've now been told he had been in a cell on his own. Apparently he was screaming for help in his cell and booting the door all day on Monday. Apparently the panic button in his cell didn't work.
"Tony has never ever in his life harmed anyone else. He's always harmed himself. He's got the longest history of self-harm, and they just left him.
"He was an amazing person. He had the biggest smile. He was mischievous. He loved his fishing; he loved everyone in his family so much. He was so looking forward to coming home in two weeks' time."
Mr Paine is the third inmate to have died by suicide at the jail since inspectors made an unannounced visit in September, which concluded that conditions in the jail were the "worst ever seen" and there had been an "abject failure" to provide a safe regime.
He is the 39th inmate to have died in jail across England and Wales since the start of the year, and the 13th self-inflicted death, according to figures collated by charity Inquest.
One of those was Darren Capewell, 37, whose body was found in his cell at HMP Nottingham just two days after he arrived at the jail. A month before, the Chief Inspector of Prisons issued the Justice Secretary with an "urgent notification" due to serious concerns about the prison, saying it was "fundamentally unsafe" and required immediate action.
An inquest on Tuesday found a Lithuanian teenager who was arrested for stealing sweets hanged himself in HMP Wandsworth after staff failed to respond to his call for help. Eighteen-year-old Osvaldas Pagirys had been found five previous times with a ligature around his neck during his three months in prison, but left in isolation on the day he died.
Responding to Mr Paine's death, Pia Sinha, Governor of HMP Liverpool said: "This is a tragic case and my deepest condolences are with Mr Paine's family and friends. There will be a full Prisons and Probation Ombudsman investigation into exactly what happened.
"We have also acknowledged the wider challenges the prison faces and have taken immediate action to address them, including investing in specialist staff to provide training in prisoner safety and self-harm prevention."
They said there would be an independent investigation by the Prisons and Probation Ombudsman, saying this limited what could be said at the present time.
Register for free to continue reading
Registration is a free and easy way to support our truly independent journalism
By registering, you will also enjoy limited access to Premium articles, exclusive newsletters, commenting, and virtual events with our leading journalists
Already have an account? sign in
Register for free to continue reading
Registration is a free and easy way to support our truly independent journalism
By registering, you will also enjoy limited access to Premium articles, exclusive newsletters, commenting, and virtual events with our leading journalists
Already have an account? sign in