Gold treasure hoard discovered inside antique piano in Shropshire
Discovery of 'stunning' cache made by new owners when they tried to tune instrument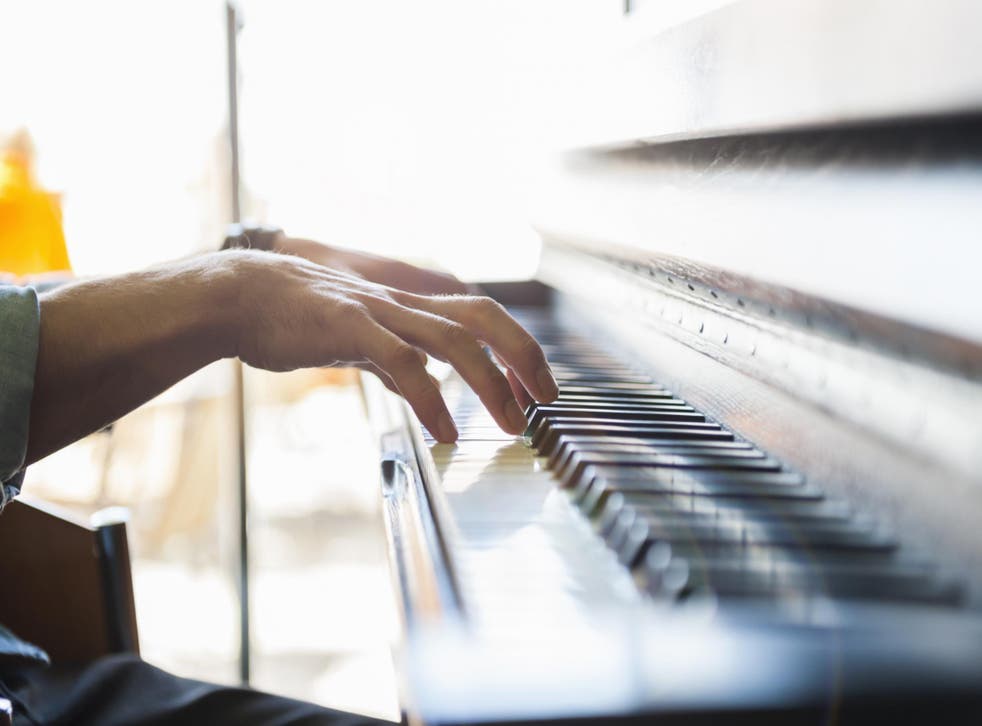 A substantial amount of gold - described as "potential treasure" - has been found hidden in a piano.
The discovery of the "stunning" cache of gold items was made by the new owners of the upright piano when they decided to tune the instrument, which they had been given.
They "swiftly reported" their discovery, and the items are being kept safe in an unknown location "under lock and key".
Experts said that the hoard appeared to have been deliberately hidden inside the piano, which was made by Broadwood & Sons of London.
They are not revealing details of the treasure, while the search is on to find the potential owners.
Peter Reavill, of the British Museum's Portable Antiquities Scheme, said: "We can't say what it is exactly because we are trying to track down the potential true owners.
"The current owners did not know what to do but they came to the museum and they laid it all out on the table.
"They laid this stuff out and I was like 'whoa', I'm an archaeologist and I'm used to dealing with treasure but I'm more used to medieval broaches.
"I have never seen anything like that."
He added: "It's a stunning assemblage of material."
He said that the objects were "highly unusual in nature", were made mostly of gold and "appear to have been deliberately hidden within the last 110 years".
Experts are searching for the family of whoever put the treasure into the piano.
If they are traced, they have a claim. If not, the items belong to the crown.
Investigations so far have revealed that the piano, after it was made by Broadwood & Sons of London, was sold to a music shop or wholesaler in Saffron Walden, Essex.
The recent history of the piano has been traced to around 1983 where it was purchased by a local family in the Saffron Walden area.
An inquest has now been opened to determine whether the hoard, discovered before Christmas in the piano in South West Shropshire, qualifies as treasure under the terms defined by the Treasure Act (1996).
For a hoard less than 300-years-old to be treasure, it must be substantially made of gold or silver, deliberately concealed by the owner with a view to later recovery and the owner, or his or her present heirs or successors, must be unknown.
An inquest was opened on Thursday at Shrewsbury Coroner's Court, where the coroner is seeking evidence about the nature of the find.
The inquest will be resumed and concluded on March 16.
UK news in pictures

Show all 50
Ian Richardson, treasure registrar at the British Museum, said: "The artefacts might be older but they were hidden in the last 100 years.
"We know that because of the age of the piano.
"Somebody put them in there and either died and didn't tell anyone or something else happened. We don't know."
PA
Register for free to continue reading
Registration is a free and easy way to support our truly independent journalism
By registering, you will also enjoy limited access to Premium articles, exclusive newsletters, commenting, and virtual events with our leading journalists
Already have an account? sign in
Register for free to continue reading
Registration is a free and easy way to support our truly independent journalism
By registering, you will also enjoy limited access to Premium articles, exclusive newsletters, commenting, and virtual events with our leading journalists
Already have an account? sign in
Join our new commenting forum
Join thought-provoking conversations, follow other Independent readers and see their replies