Anti-vivisection activists win right to legal challenge over how Home Office investigated the care of animals at leading research institution
Lawyers argued that the way the Home Office responded to allegations of 'appalling animal suffering' was inadequate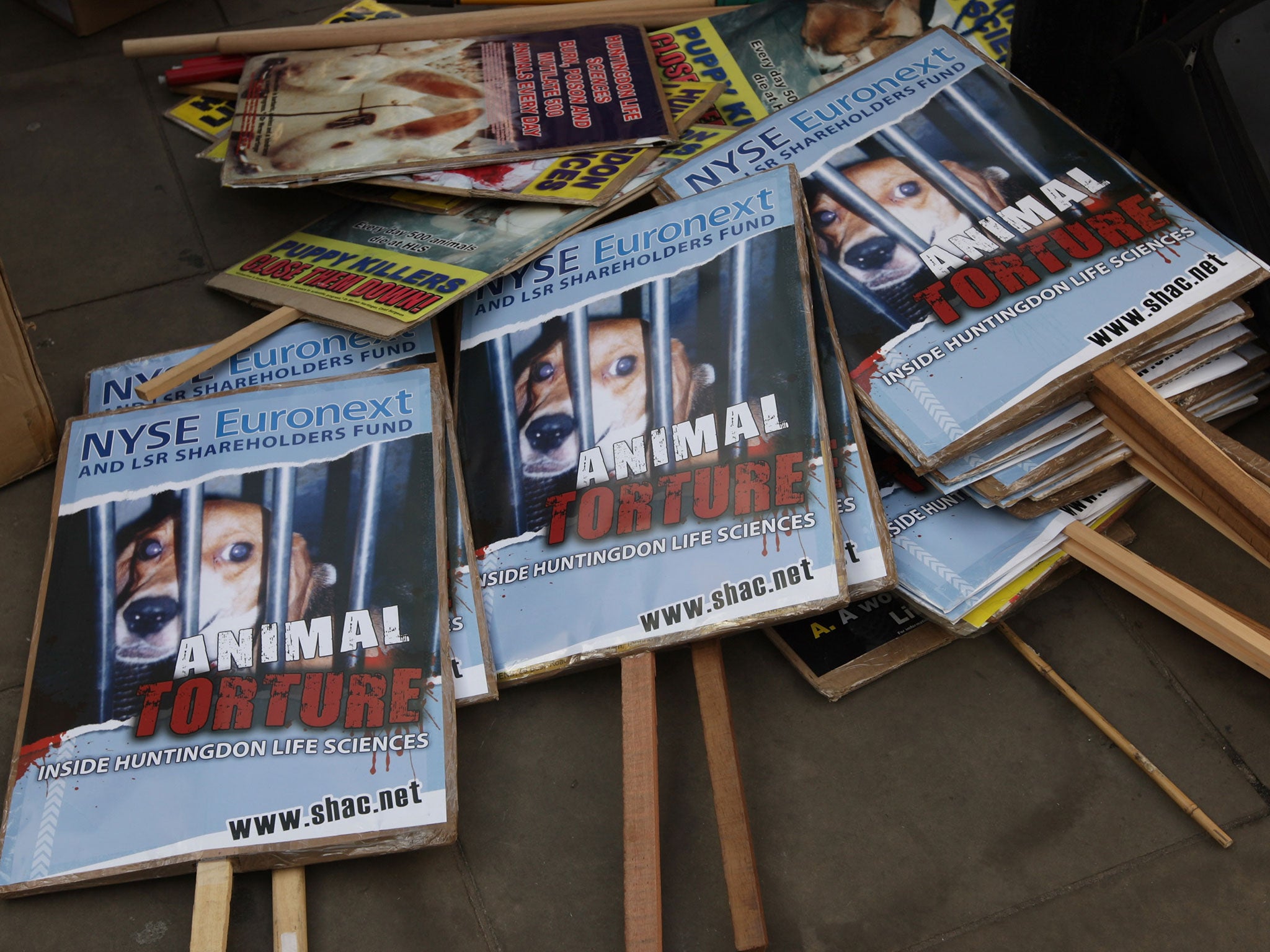 Anti-vivisection activists have won the right to a legal challenge over the way the Home Office investigated the care of animals at a leading research institution.
The British Union for the Abolition of Vivisection (BUAV) lawyers argued that the way the Home Office responded to allegations of "appalling animal suffering" was inadequate. The High Court has granted the organisation a judicial review into the Home Office's handling of the complaints and the "extremely weak penalties" imposed.
The case, said the solicitor David Thomas who advised the BUAV, goes to the heart of how research institutions care for the animals they use in experiments. In particular, it questions how seriously the Home Office takes its legal obligation to ensure pain and suffering is kept to a minimum.
At Imperial College in London, an undercover investigation by the BUAV alleged in 2012 that animals were left overnight after operations without any staff to keep an eye on their condition.
Three inquiries carried out on behalf of Imperial by the Government's Animals in Science Committee and the Home Office identified systematic failures in care. However, the sanctions imposed by the Home Office were, the BUAV argued, unlikely to be an effective deterrent.
"The Home Office isn't requiring Imperial to have proper care in place, particularly overnight," said Mr Thomas. "The care arrangements are thoroughly inadequate. These are very serious operations – the removal of kidneys, gastric operations and the like. It would be inconceivable in the human world that the patients would be left overnight. That's a breach of a key principle in the law – they have to keep suffering to a minimum. BUAV says the Home Office allows laboratories to put their financial advantage before the needs of the animals."
Sanctions imposed by the Home Office included measures such as requiring further staff training. Mr Thomas said: "The sanctions are exceptionally lenient. We say that breaches European law which requires sanctions to have a deterrent effect and to be proportionate."
A Home Office spokeswoman said: "It would be inappropriate to comment while legal proceedings are ongoing." The Home Office's 2014 report into the original 18 main allegations by BUAV contested the claims there was "appalling animal suffering on a very large scale, unlawful regulation by the Home Office, wholly inadequate care of animals and inadequate enforcement by the inspectorate".
However, it also concluded there was a "widespread poor culture of care" and said of Imperial: "This establishment is at high risk of non-compliance with the requirements of the legislation."
An Imperial College spokeswoman said: "The College has taken a number of actions to improve its culture of care since 2012 [including] revised governance structure; more robust ethical review process; better systems for training and sharing good practice."
Join our commenting forum
Join thought-provoking conversations, follow other Independent readers and see their replies