Undercover police spied on UK's anti-apartheid movement for decades, inquiry hears
Lawyer says operations focused on anti-racism campaigners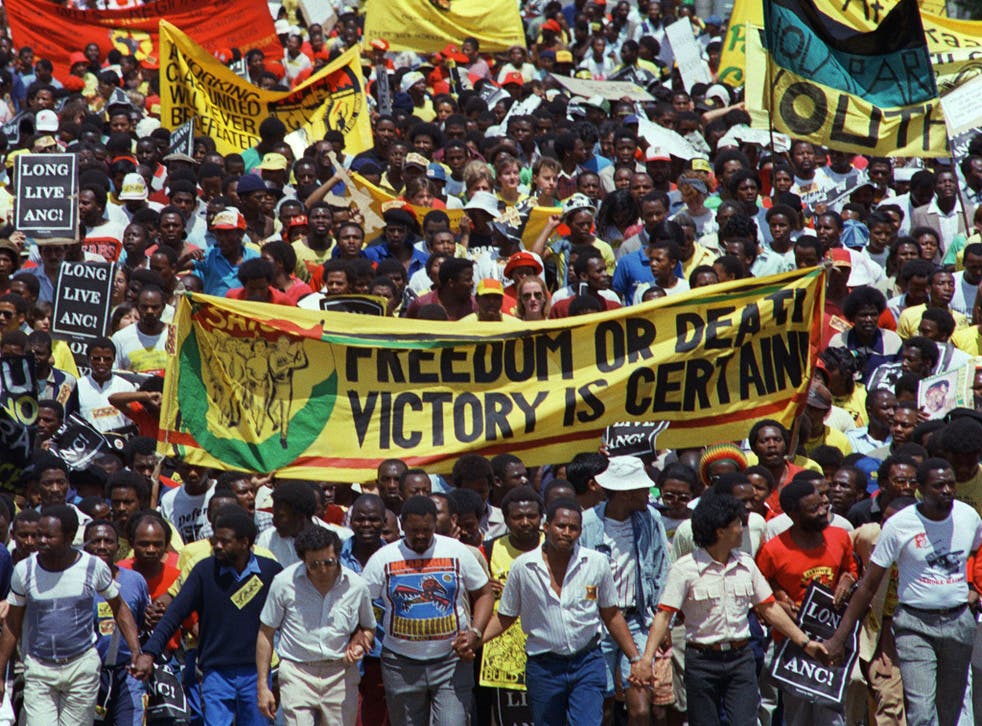 Undercover police officers spied on anti-apartheid campaigners for decades as part of alleged efforts to discredit anti-racist groups, an inquiry has heard.
A lawyer representing more than 100 targeted groups and individuals, including Diane Abbott and former MPs Lord Peter Hain and Dame Joan Ruddock, said many operations focused on people campaigning against racism and police misconduct.
Matthew Ryder QC told the Undercover Policing Inquiry that people will "never know the true cost" of interference in British democracy.
"Spying took place on those involved in campaigns against apartheid, those seeking to achieve justice for loved ones wrongly killed those campaigning on social and environmental issues," he added.
"It may be astonishing from the perspective of 2020, to learn how the British police mounted a concerted campaign of undercover policing aimed at anti-apartheid campaigners.
"These were campaigners advocating against UK support of one of the most vile and racist practices in the late 20th Century history."
The inquiry heard that the Special Demonstration Squad (SDS), a shadowy unit sitting within the Metropolitan Police Special Branch, started monitoring the Anti-Apartheid Movement and related groups in 1969.
A hearing on Thursday was told that officers were involved in sporting boycotts, including a 1972 protest aiming to stop the British Lions rugby team leaving for a tour of South Africa, which saw an undercover officer prosecuted.
The convictions are among a series of alleged miscarriages of justice, where campaigners say they were incited or improperly influenced into committing crimes by undercover police officers.
Mr Ryder urged the inquiry to be sceptical of any attempt to "retro-fit" justifications for police infiltration if there is no evidence to support claims of planned violence or crime.
"Unfortunately, it appears that undercover policing was, from the very beginning, deployed with strategic and policy decision making polluted by misguided political motives," he said.
"A lack of structure and oversight allowed political biases and improper motives to become commonplace in the selection of target groups for surveillance."
Anti-Apartheid Movement: in pictures

Show all 18
More than 1,000 political groups were targeted by undercover police from 1968 onwards, including family justice campaigns for people who were killed by officers or died in custody.
They include Blair Peach, a teacher who died after being hit in the head by a police officer during a 1979 anti-racism demonstration.
"The targeting of campaigns around the deaths of black and Asian people or the activities of black MPs, uncomfortably mirror the very complaints that campaigners were making about the disproportionate policing of black people and the lack of respect for the rights of black and Asian communities," Mr Ryder said.
"The core participants do not believe this wrongdoing is about a handful of rogue officers behaving contrary to their instructions and against the directions of their supervisors."
The lawyer said campaigners are "desperate for answers" on why they were targeted and called for the inquiry to ensure historic abuses are not repeated.
It is examining the tactics used by the SDS and the undercover section of the National Public Order Intelligence Unit (NPOIU) dating back to the late 1960s.
The inquiry was set up by Theresa May in 2015, after a damning report found that the parents of murdered teenager Stephen Lawrence were spied on while campaigning for justice.
The probe, which is expected to last for at least three years, will continue on Friday.
Join our new commenting forum
Join thought-provoking conversations, follow other Independent readers and see their replies