'There is light in the darkness,' says Archbishop of Canterbury in sombre New Year message
Most Rev Justin Welby said 'depth of suffering' matched by 'depth of compassion' after London and Manchester terror attacks and Grenfell Tower fire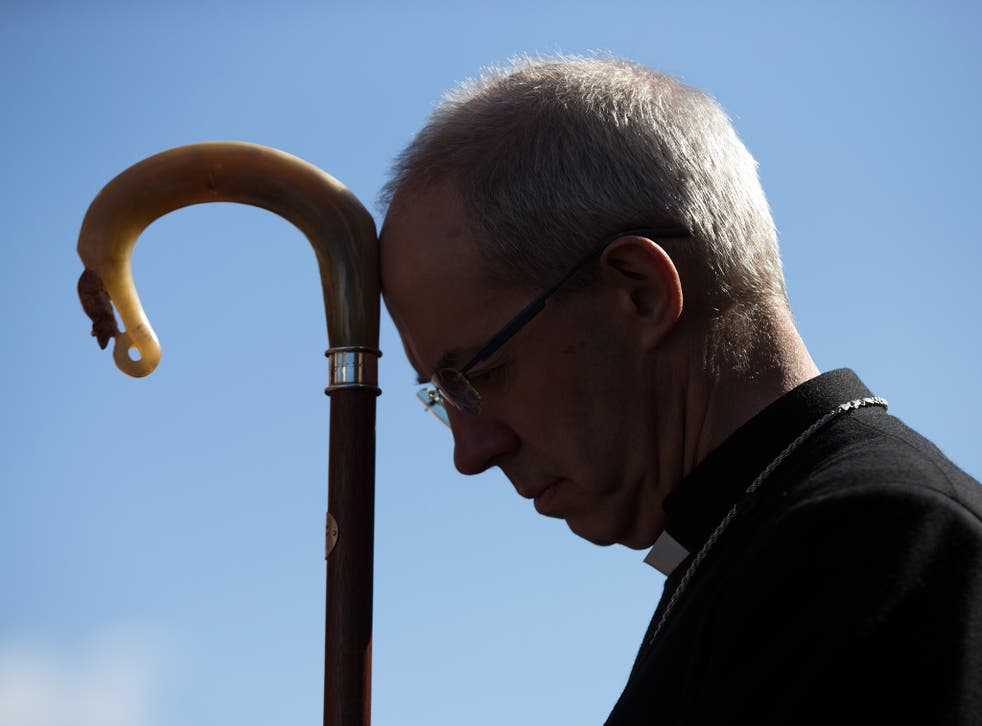 The Archbishop of Canterbury has praised the "depth of compassion" shown by communities in 2017 in a sombre yet hopeful New Year message highlighting the "light in the darkness" of tragedy.
The Most Rev Justin Welby said people around the world had "witnessed horror and devastation" caused by terrorism, alongside other "terrible tragedies".
But he praised the heroism seen at terrorist atrocities in London and Manchester, where innocent bystanders risked their lives to help victims, and the Grenfell Tower fire, where hundreds of volunteers and emergency service crews worked tirelessly to help in the aftermath.
He said he visited the west London block while it was still burning and remembered the "desperation and sorrow". At least 71 people were killed in the fire in June. The tragedy saw the close-knit community in north Kensington rally behind the survivors and demand support from the authorities that had been lacking in the days following the blaze.
He also used his message to highlight the suffering of people "struggling to find work or relying on food banks", highlighted by The Independent Christmas Appeal this year.
"Then there are those whose suffering will never make the news," he said.
"People who are struggling to find work or relying on food banks. Those who are bereaved, or coping with poor mental health or physical illness.
"When things feel unrelentingly difficult, there are often questions which hang in the air: Is there any light at all? Does anyone care?"
World news in pictures

Show all 50
But the Archbishop closed with a hopeful message, highlighting a passage from the Gospel of John: "The light shone in the darkness and the darkness has not overcome it."
That light, he said, was seen in the "resilience of Borough Market", which was now as vibrant and welcoming as before the June attack; it was "in the faces of the hundreds of volunteers" who helped in the aftermath of the Grenfell blaze; and it was in the heroism of the emergency workers who responded to the events.
"So often in 2017, the depth of suffering was matched by a depth of compassion as communities came together," he said.
It comes just a week after he delivered his Christmas sermon, focusing on terrorist atrocities and the "deceitfulness of populist leaders" during 2017.
Additional reporting by agencies
Join our new commenting forum
Join thought-provoking conversations, follow other Independent readers and see their replies