From rising homelessness to racism, Archbishop Welby says he fears for UK's 'direction of travel'
Religious leader says suffering due to austerity has only worsened over past decade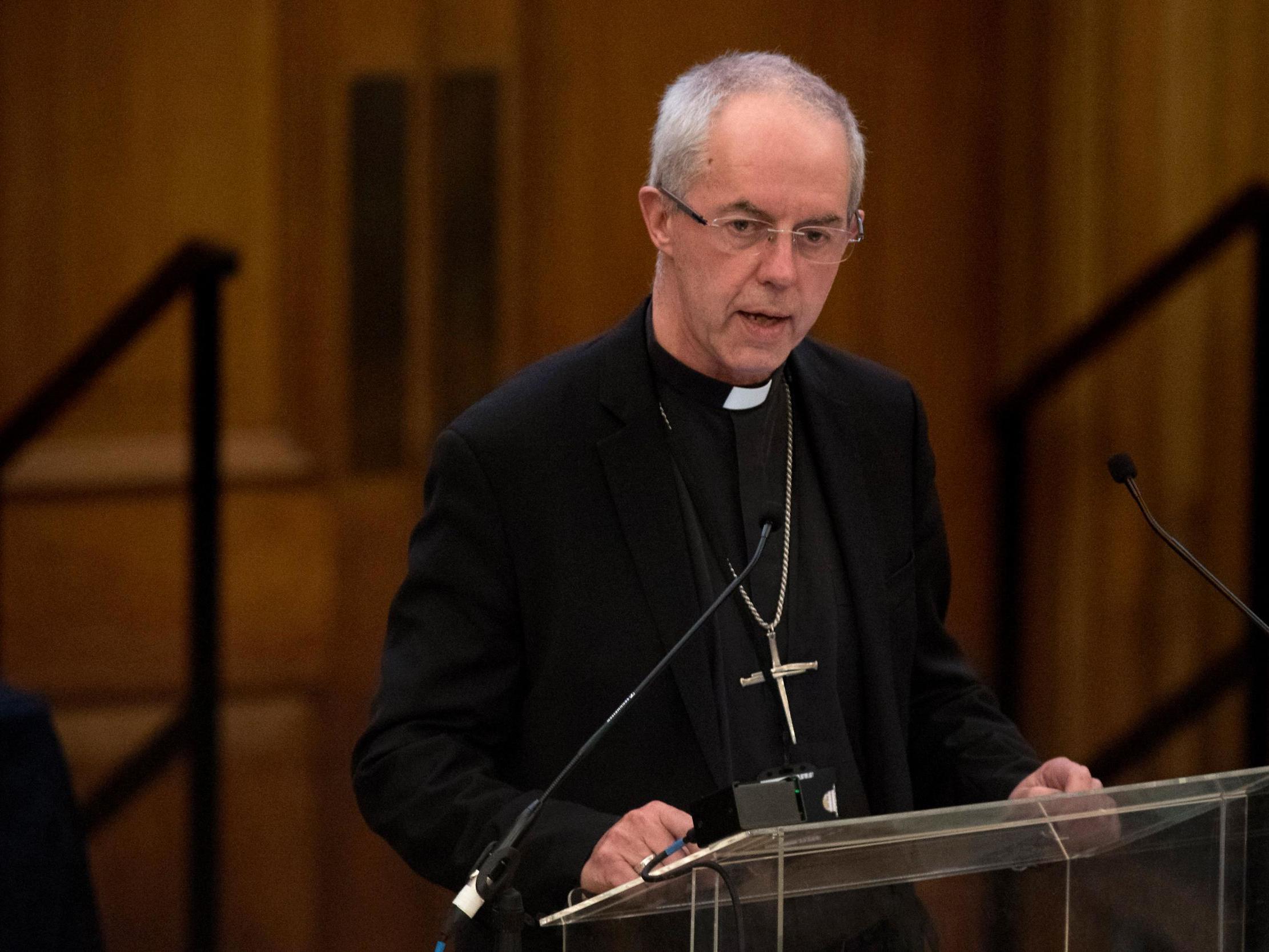 The Archbishop of Canterbury has expressed his growing concern at the country's "direction of travel", pointing to rising homelessness, high levels of inequality and declining tolerance towards minority groups, while insisting "not all" UK politicians are aware of the effects of austerity.
Sharing his Christmas message with The Big Issue on Monday, Justin Welby argued that the suffering of society's most vulnerable members has increased throughout the past decade.
"It has got worse over the last nine years," he told the magazine.
Archbishop Welby said the use of food banks had risen during this period, along with rough sleeping, while debt counselling services had worsened.
He also addressed growing intolerance within the UK, saying minority groups "have had a much harder time" in recent years.
"The use of vitriolic language has gone up significantly," he added. "We have had an MP murdered. I am not saying we are in a crisis, I am just saying the direction of travel is not what we want."
When asked if the UK's politicians were aware of the damaging effects of austerity, the archbishop said: "Yes. Not all of them, obviously. But the vast majority do and they are really concerned about it."
The archbishop also refused to be drawn on the Duke of York scandal but shared his thoughts on whether the royal family have to adhere to a higher moral code than the rest of society.
"I think generally speaking they do serve in a way that is extraordinary in what is literally, for them, a life sentence," he said.
"I think to ask that they be superhuman saints is not what we should do because nobody is like that.
"Everybody makes mistakes, everybody is human. I am not commenting on any member of the royal family except to say that I am astonished at what a gift they are to this country."
The archbishop revealed he met with the Pope last week and discussed matters of world peace, prayer – and football.
"I know nothing about Argentinian football, but I was teasing him about it. We talk about peace-building round the world," he said. "We make jokes and laugh. It's just a conversation."
Join our commenting forum
Join thought-provoking conversations, follow other Independent readers and see their replies