Archbishop Justin Welby says Isis 'apocalypse' threatens Christians with 'elimination' in religion's birthplace
Archbishop also compared the extremist group to the murderous king Herod in the bible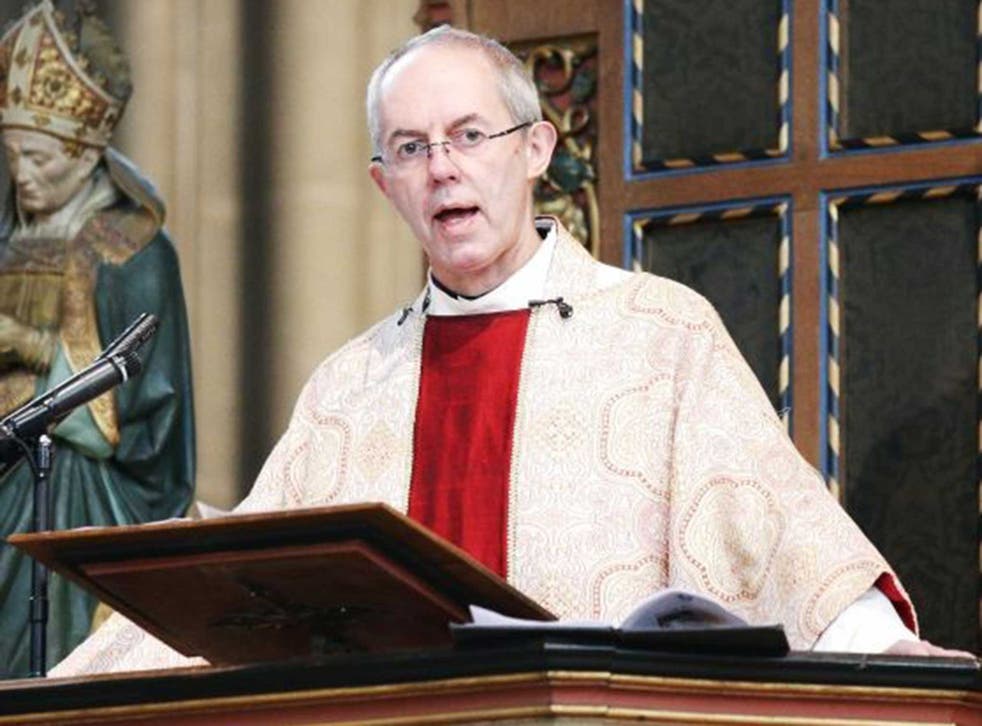 Isis's apocalyptic vision threatens Christians with "elimination" in the very birthplace of their religion, the Archbishop of Canterbury has warned in his Christmas Day sermon.
The Most Reverend Justin Welby described the extremist Islamic organisation as "igniting a trail of fear, violence, hatred and determined oppression" across the Middle East.
Isis, also referred to as the Islamic State or Daesh, have captured swathes of territory across Iraq and Syria and inflicting a brutal hegemony on the residents under their control.
The Archbishop, who has said previously Isis pose an unprecedented threat to Christians in the Middle East, called the group the "Herod of today" in reference to the murderous Biblical king.
"Confident that these are the last days, using force and indescribable cruelty, they (Isis) seem to welcome all opposition, certain that the warfare unleashed confirms that these are indeed the end times," he told the congregation in Canterbury Cathedral.
"They hate difference, whether it is Muslims who think differently, Yazidis or Christians, and because of them the Christians face elimination in the very region in which Christian faith began."
The archbishop, leader of the Anglican faith of approximately 85 million believers, added: "This apocalypse is defined by themselves and heralded only by the angel of death."
Additional reporting by Press Association
Register for free to continue reading
Registration is a free and easy way to support our truly independent journalism
By registering, you will also enjoy limited access to Premium articles, exclusive newsletters, commenting, and virtual events with our leading journalists
Already have an account? sign in
Register for free to continue reading
Registration is a free and easy way to support our truly independent journalism
By registering, you will also enjoy limited access to Premium articles, exclusive newsletters, commenting, and virtual events with our leading journalists
Already have an account? sign in
Join our new commenting forum
Join thought-provoking conversations, follow other Independent readers and see their replies