Archbishop of Canterbury confesses: Church's Wonga investments are 'very embarrassing', says Welby
Most Rev Justin Welby promises he will 'make sure it doesn't happen again'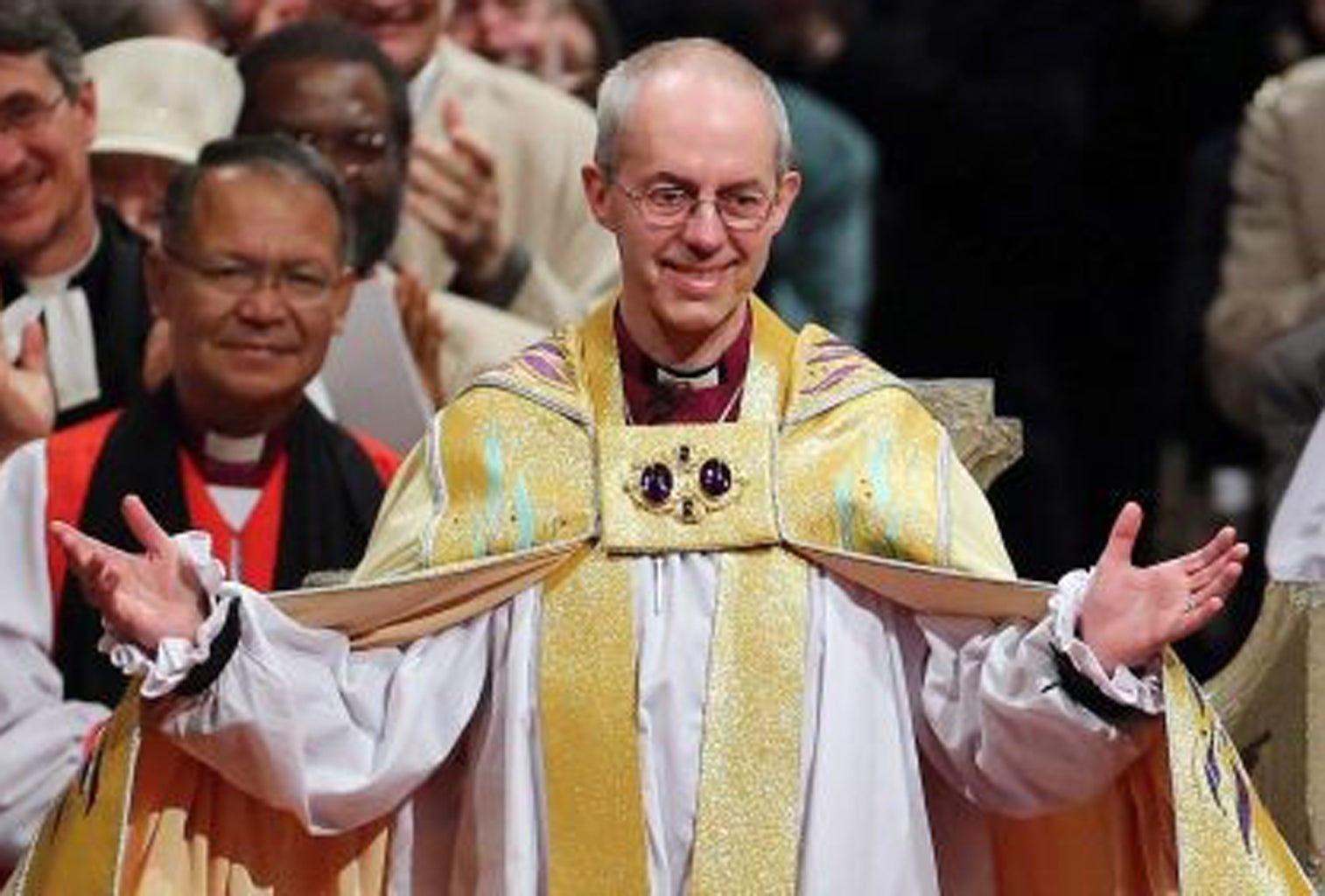 The Archbishop of Canterbury said revelations that the Church of England has indirectly invested in Wonga were "very embarrassing", coming just two days after he said he wanted to drive the payday lender out of business.
It emerged yesterday that around £75,000 from the Church's pension fund was used to fund the firm, and the Most Rev Justin Welby said he was unhappy with the investment company managing their money.
"They shouldn't be investing in Wonga. We don't think that's a good thing," he said.
Mr Welby said it was Church policy not to invest in money-lending companies, before adding that they are allowed to have their funds with larger businesses where less than a quarter of their work is in this area.
He also distanced himself from decisions surrounding the Church's investment practice, saying: "My own view is that that is probably too high a level. But it is an ethical investment advisory group, I don't have the authority to tell them what to do."
Nevertheless, Mr Welby said: "Now, it shouldn't happen, it's very embarrassing, but these things do happen. We have to find out why and make sure it doesn't happen again."
Speaking on BBC Radio 4's Today programme, the Archbishop said he didn't just want to pick a fight with Wonga specifically, and was rather targeting the "entire payday lender movement".
He said: "We need to provide a proper alternative to these very, very costly forms of finance. The worst people are not Wonga. There are plenty of others much worse."
A spokesperson for Lambeth Palace said investments in Accel Partners, a US venture capital firm which fundraised for Wonga in 2009, were being reviewed after the Church was alerted to the "serious inconsistency" by the Financial Times.
Mr Welby had previously won political support from across the spectrum after warning Mr Damelin that he intends to outflank his loans company by extending the Church's network of credit unions.
Questioned on the row, the Chancellor George Osborne said: "I want to see as many options as possible." Mr Damelin described the Archbishop as an "exceptional individual" after a conversation between the pair. Meanwhile, Channel 5 has announced a partnership with Wonga to finance a new television show on "endurance challenges".
Join our commenting forum
Join thought-provoking conversations, follow other Independent readers and see their replies