Ariana Grande slams P&O Ferries after dogs denied entry into Britain
Mrs Grande said she was prevented from getting on to the ferry for 'no reason and against my will'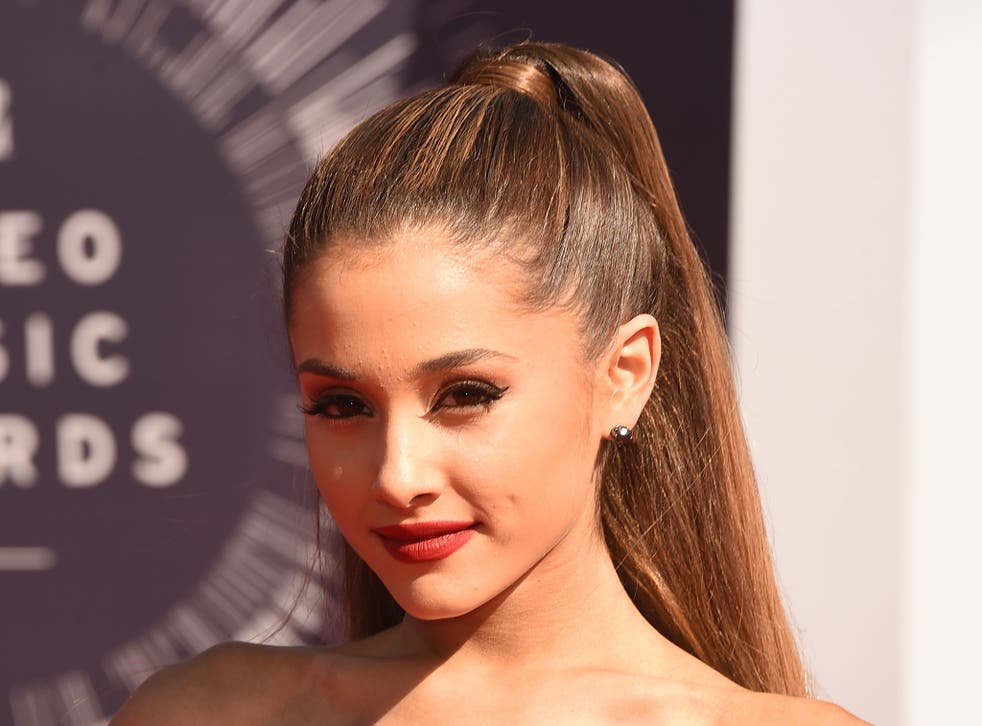 The pop star Ariana Grande has criticised P&O Ferries after her dogs were prevented from entering Britain.
The US singer and actress, 21, who was crossing from Calais to Dover on a tour bus after performing in Amsterdam, vented her fury about the way her pets, Toulouse and Sirius, and her mother were treated.
Mrs Grande, who was later reunited with the dogs in London, said she was prevented from getting on to the ferry for "no reason and against my will". "I begged him to let me go through," she wrote. "He laughed at me and said no again… I kept telling him and showing him again that the dogs were fully vaccinated… and then I screamed."
Famous people who believe in aliens

Show all 16
She said that after running back on to the tour bus with the dogs, "suddenly, the bus driver appeared and said that there were men outside the bus to arrest me". She added: "I collected myself, took a deep breath and ran out yelling: 'Take me away with the dogs and I will sue you for abuse and harassment'… they laughed… At this point, one man in a yellow jacket said to me, 'If you take the dogs, when you arrive in Dover they will be killed'… I actually think I disengaged from my body as tears started streaming down my face… I told him that they would have to kill me first."
Ariana later wrote on Twitter: "This was unacceptable. P&O Ferries, please have your employees treat people/animals with respect. Kindness goes a long way."
Mother and daughter were reunited with the pets later after the animals were assessed by a vet in the French port.
A spokesman for P&O Ferries said last night: "We completely understand and sympathise with Ms Grande's frustration.
"However, the documents she presented were not valid to bring her pets into the UK."
PA
Register for free to continue reading
Registration is a free and easy way to support our truly independent journalism
By registering, you will also enjoy limited access to Premium articles, exclusive newsletters, commenting, and virtual events with our leading journalists
Already have an account? sign in
Register for free to continue reading
Registration is a free and easy way to support our truly independent journalism
By registering, you will also enjoy limited access to Premium articles, exclusive newsletters, commenting, and virtual events with our leading journalists
Already have an account? sign in
Join our new commenting forum
Join thought-provoking conversations, follow other Independent readers and see their replies