Aristocrat in court accused of threatening Gina Miller and calling her a 'troublesome first generation immigrant'
Appearing in court accused of making a racially aggravated Facebook post about the anti-Brexit campaigner, polo-loving Viscount St Davids wears tweed and insists on being called Lord, not Mr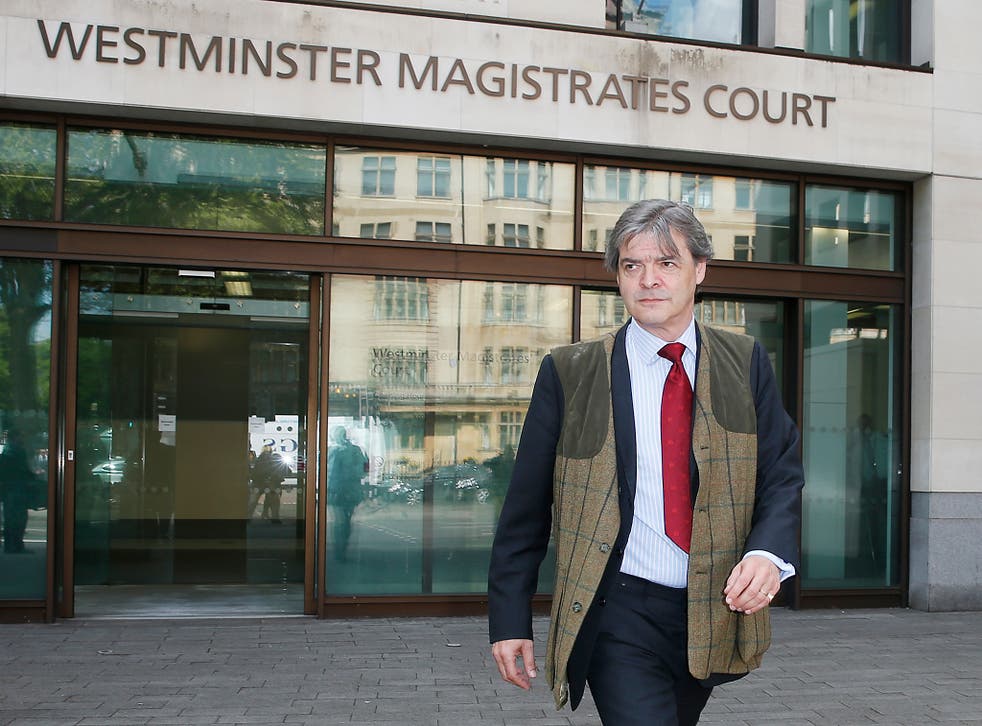 A polo-loving aristocrat has appeared in court to deny threatening anti-Brexit campaigner Gina Miller or branding her a "troublesome first generation immigrant" in a "menacing" Facebook post.
Rhodri Philipps, 50, the 4th Viscount St Davids, is accused of writing the message just four days after Ms Miller won a landmark High Court challenge against the Government last year.
The tweed-clad aristocrat, who insisted the court address him as "Lord" not "Mr", is alleged to have posted on November 7: "£5,000 for the first person to 'accidentally' run over this bloody troublesome first generation immigrant."
It went on: "If this is what we should expect from immigrants, send them back to their stinking jungles."
During a hearing at Westminster Magistrates' Court, Philipps, of Knightsbridge, central London, who was wearing an olive tweed gilet over his suit, pleaded not guilty to three charges of making malicious communications "of a menacing character".
In another post, said to be in response to a newspaper story about an immigrant called Arnold Sube, he allegedly wrote: "Please will someone smoke this ghastly insult to this country, why should I pay tax to feed these monkeys?"
But Andrew Rinker, defending, responded: "I think a lot of these comments are taken completely out of context, he calls his own daughter a little monkey."
It was one of two posts of a menacing nature the defendant is accused of writing on 11 September 2016 about Mr Sube.
When called "Mr St Davids" as he was asked to stand, Philipps responded: "I'm not Mr St Davids, I'm afraid, it's Lord St Davids."
He could be seen shaking his head and muttering under his breath as a series of conditions for his bail ahead of his trial this summer were read to the court, which included not contacting Ms Miller.
He will face trial at Westminster Magistrates' Court on 10 July, at which the anti-Brexit campaigner is expected to give evidence.
The 52-year-old claimed she received abuse after spearheading the legal challenge which eventually forced Theresa May to consult Parliament before beginning the formal process of leaving the EU.
The Guyana-born mother of three said in a radio interview that becoming the face of the court battle had resulted in her being "apparently the most hated woman in Britain".
Register for free to continue reading
Registration is a free and easy way to support our truly independent journalism
By registering, you will also enjoy limited access to Premium articles, exclusive newsletters, commenting, and virtual events with our leading journalists
Already have an account? sign in