Army bomb sniffer dog Buster who 'saved more than a thousand lives' on military services dies
The RAF paid tribute to the sniffer dog's 'exceptional efforts'
Siobhan Fenton
Saturday 18 July 2015 10:27 Comments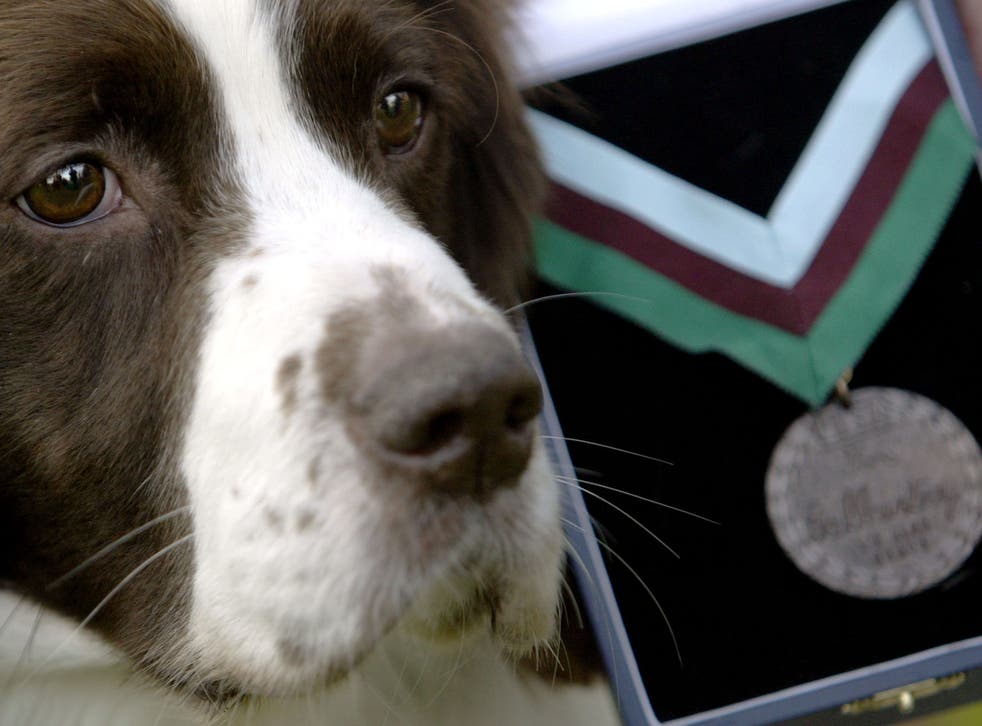 A military sniffer dog which saved more than a thousand lives whilst on service has died.
The RAF has confirmed that Buster, a 13-year-old Springer Spaniel, died at his handler's home in Lincolnshire.
The arms and explosives dog completed five tours of duty in Afghanistan , Bosnia and Iraq. He is credited with saving more than a thousand lives through his work for the military.
In 2003, Buster was awarded the Dickin medal for his military service, dubbed the Victoria Cross for animals. He was also the official lifetime mascot of the RAF Police and won the Crufts Friends for Life Award in 2012.
He recently retired and had been living at the home of his handler Flight Sergeant Will Barrow. Sgt Barrow wrote a bestselling book about his adventures with the much loved spaniel called Buster: The dog who saved a thousand lives.
He has previously said of his bond with the dog: "He saved my life every day we were together. I owe him so much that I can never repay the debt, even if we lived for ever."
In a statement, the RAF said they would remember Buster for "his exceptional efforts" in the military and that they would be "arranging a special event to celebrate RAF Police Military Working Dogs which will give the Force an opportunity to remember those special companions that have saved thousands of lives and served so admirably."
Register for free to continue reading
Registration is a free and easy way to support our truly independent journalism
By registering, you will also enjoy limited access to Premium articles, exclusive newsletters, commenting, and virtual events with our leading journalists
Already have an account? sign in
Join our new commenting forum
Join thought-provoking conversations, follow other Independent readers and see their replies