Army recruit dies during training at Army Training Centre Pirbright
The recruit has not been named and the cause of his or her death is unknown
Lizzie Dearden
Thursday 17 September 2015 15:08 Comments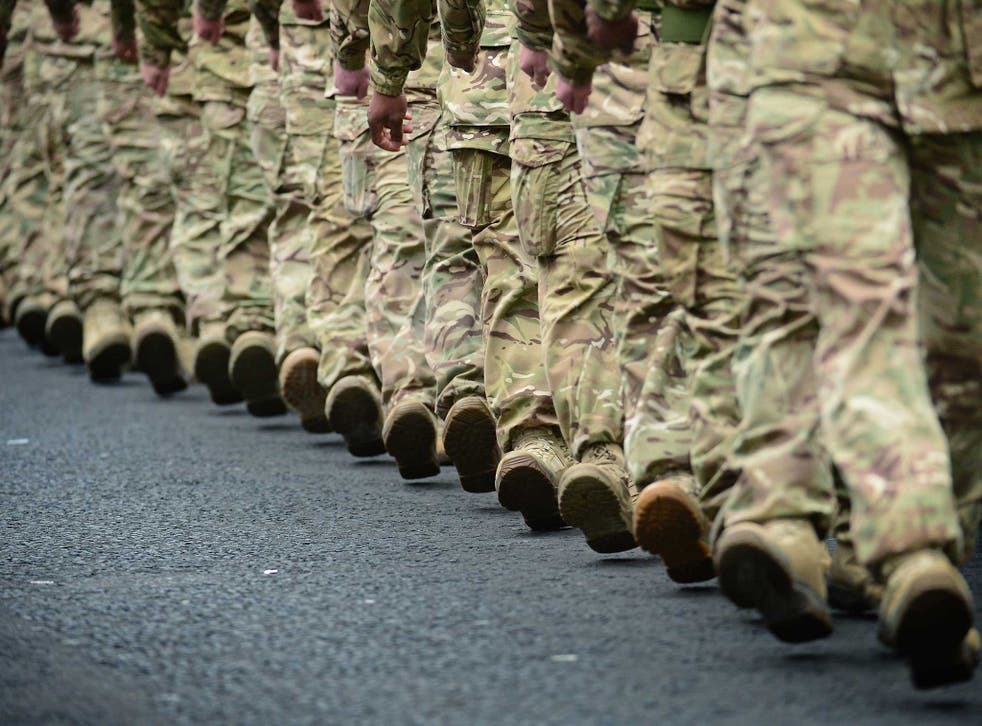 An Army recruit has died while undergoing training at a centre in Surrey.
An spokesperson for the British Army said: "We can confirm that a recruit has died while undergoing initial training at the Army Training Centre (ATC) Pirbright.
"The incident is being investigated and it would not be appropriate to comment further at this time. We offer our condolences to the family and ask that you respect their privacy while they come to terms with their sudden loss."
More to follow...
Register for free to continue reading
Registration is a free and easy way to support our truly independent journalism
By registering, you will also enjoy limited access to Premium articles, exclusive newsletters, commenting, and virtual events with our leading journalists
Already have an account? sign in
Join our new commenting forum
Join thought-provoking conversations, follow other Independent readers and see their replies