Asbestos victims await compensation ruling
Bereaved families have been seeking recompense for years while insurers squabble over liability. This week, the Appeal Court is due to rule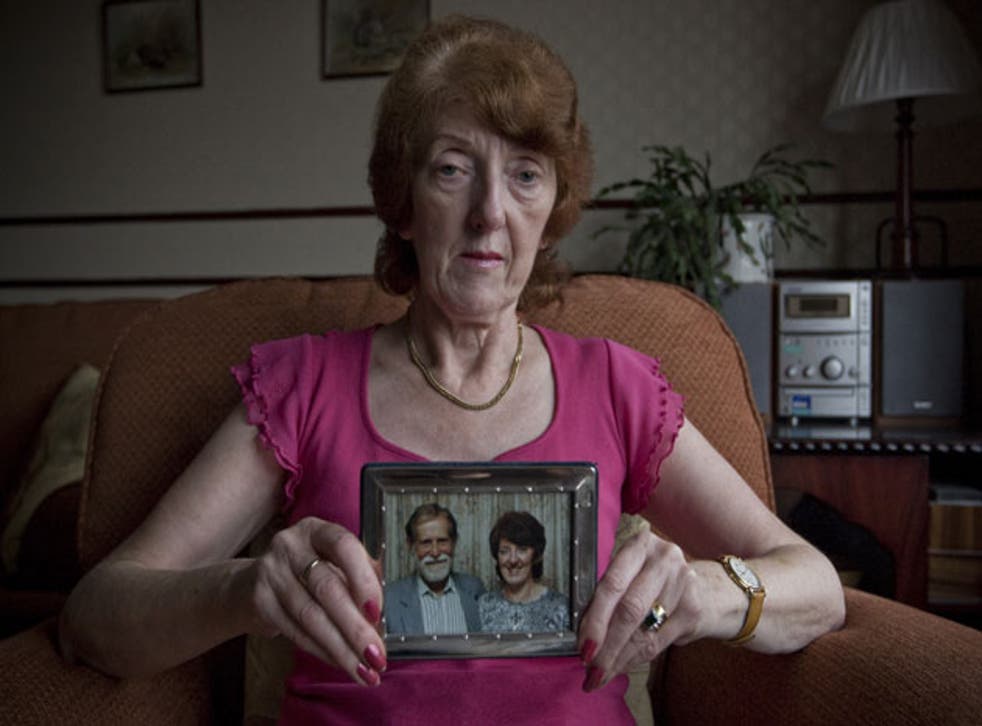 Thousands of families bereaved by the asbestos cancer mesothelioma will discover this week whether insurance companies will compensate them for the deaths of their loved ones. The Court of Appeal will rule in a test case on Friday if insurers must pay out on company policies that existed when people were exposed to the deadly dust.
An estimated 6,000 families of victims have been waiting for compensation for more than five years while insurers squabble over whether claims can date back to the moment a person is exposed to asbestos, or the moment they develop the disease from it – which can be up to 50 years later.
Mesothelioma sufferers – or, in the majority of cases, their surviving families – would gain an average of £100,000 each in compensation for negligent exposure to deadly asbestos if the court upholds an earlier 2008 ruling. This found that industrial insurers should pay out on claims relating to the time from which victims are exposed to the deadly fibres.
However, insurers appealed the decision. If their appeal is successful, many widows affected face the prospect of no compensation at all. This is because the company the victim worked for no longer exists or because the insurance policy that existed at the time cannot be found.
For other victims of asbestos exposure at work, it is simply a case of years of delay while two or more insurers argue about which is liable for compensation. As mesothelioma is such an aggressive cancer, this drawn-out case has meant that almost all of the victims are now dead, leaving their relatives hoping for a ruling in their favour.
The Government also stands to lose millions on the outcome of the ruling. If judges rule that insurers do not have to pay out, the Government will face demands for compensation from employees of former nationalised industries and organisations such as the Ministry of Defence. They will also lose out on the thousands of pounds of benefits paid to victims which are clawed back when insurance companies admit liability.
Ian McFall, head of asbestos policy at Thompsons solicitors, said: "This is potentially the most important test case in the history of asbestos litigation. For over 50 years it has been the insurer on cover at the time the exposure took place which responds to and pays the claim when someone develops mesothelioma. The insurers now argue that because of the way policies are worded they only apply to the time they got ill. We have hoped and expected that the court would continue to hold insurers liable for policies that were sold to employers at the time workers were being negligently exposed to asbestos."
Hugh Robertson, head of health and safety at the Trades Union Congress, said: "We've been through this so many times with the insurance industry trying to claw back from their moral and legal responsibilities. By continually appealing and drawing out this process as long as possible they're ensuring that victims are never able to put their financial affairs in order before their inevitable death. These tactics are so irresponsible because you're talking about a disease which, on average, results in death just 18 months from diagnosis. This isn't just a tragedy for the families, but for the victims, who are denied even that little peace of mind."
If the insurers' appeal is successful, hundreds of firms may be left effectively uninsured to pay for any claims. Experts warn some could be forced out of business if they have to fund compensation themselves.
Some insurers have been embarrassed by the decision to contest the case. A spokesman for the Association of British Insurers admitted: "This is being brought by a small group of run-off insurers against the views of the majority of UK insurers. Most active insurers are happy to pay to people with employers' liability policies."
Insurers and victims are expected to appeal to the Supreme Court if they lose, delaying any compensation still further. Tony Whitson, chair of the Asbestos Victims Support Group, said: "Whatever happens, it is likely this will be appealed and go to the Supreme Court. In the meantime, people are dying, their families are trying to cope and insurers are just fighting among themselves with no regard for people."
The Independent on Sunday called on the Government last year to stand up to the insurance lobby and ensure proper compensation. Following the campaign, the Labour government pledged a £40m package of measures, including a research centre, support for mesothelioma victims and to investigate an insurance industry-funded compensation scheme for victims whose policies could not be traced. Now the research centre has been put on hold and there is no sign of the Government pursuing insurers for a compensation fund of last resort.
Case study: 'I think by the time they decide I won't be here anyway'
Frances Grinnell, 78, from Birmingham, is one of thousands of widows who face the prospect of getting no insurance payout at all if the Appeal Court decides that compensation applies only from the moment a victim shows symptoms. Her husband Lawrence died four years ago, aged 74. He was diagnosed after the couple had celebrated their golden wedding anniversary. Her husband was exposed to asbestos in the 1950s and 60s while working as a painter and decorator in factories. The painting company he worked for has long since gone out of business; if judges decide the company which then insured them is no longer liable, nobody else will take responsibility.
Mrs Grinnell's only job was as a part-time dinner lady and she has no pension from that. If it is ruled that the insurers are liable she has been told she would be awarded £90,000, a sum she says would make a huge difference.
"I just keep waiting and waiting to hear. Now I think by the time they decide I won't be here anyway. The money would make life a hell of a lot easier."
Case study: 'It's about having someone taking responsibility'
Ronald Byrnes died of mesothelioma five years ago, aged 75. He was exposed to asbestos when he worked as a joiner more than 40 years ago. The joinery firm has long since gone out of business, so he hoped compensation would be paid out by their insurance company. His widow, Ann Byrnes, 65, first wrote to the insurers a few months before Ronald died, but as a result of the legal battle they have blocked any payout. They argue they are not liable to pay, as he showed no symptoms of the mesothelioma while he worked at the firm.
Now it has been more than five years of waiting as this test case dragged through the courts. The High Court ruled that Mrs Byrnes was owed £100,000 in compensation, but this was put on hold when the appeal was lodged and now it is unclear if she will ever get it.
"Insurers have no idea what people go through," she said. "Money isn't going to bring him back, but it's about having someone taking responsibility. The insurance companies are just seeing what they can get away with; they're messing with people's lives. The coroner said if my husband hadn't been exposed to asbestos he would have been expected to live late into his eighties. Someone should pay for what's happening."
Register for free to continue reading
Registration is a free and easy way to support our truly independent journalism
By registering, you will also enjoy limited access to Premium articles, exclusive newsletters, commenting, and virtual events with our leading journalists
Already have an account? sign in
Register for free to continue reading
Registration is a free and easy way to support our truly independent journalism
By registering, you will also enjoy limited access to Premium articles, exclusive newsletters, commenting, and virtual events with our leading journalists
Already have an account? sign in
Join our new commenting forum
Join thought-provoking conversations, follow other Independent readers and see their replies