Ascension Island: Vicar sought for remote and exotic British territory
With its sandy beaches, endangered turtles and lush green mountains it could be the perfect job for an adventurous vicar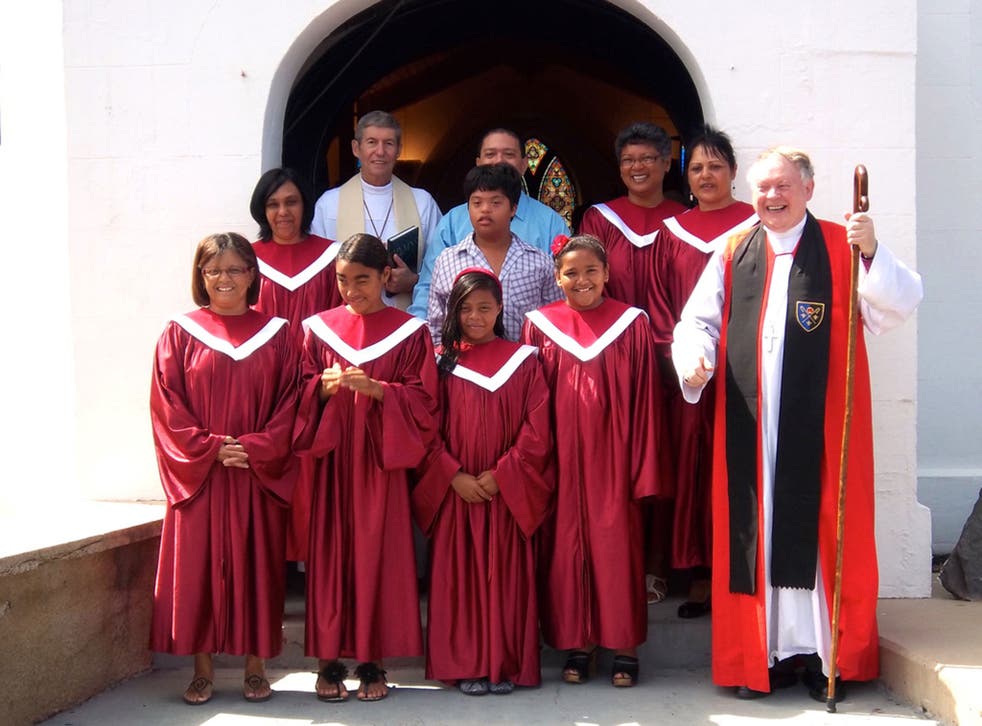 It could be the perfect job for a vicar with a love of adventure, travel, and turtles.
Ascension Island, a British territory in the South Atlantic and one of the most remote parishes in the world, is looking for a new vicar.
With its warm climate, white sandy beaches, endangered turtles, rare birds and lush green mountains, Ascension is a truly exotic and remote island.
Part of the British Overseas Territory of Saint Helena, Ascension and Tristan da Cunha, it lies 1,000 miles off the coast of Africa and 1,400 miles from the coast of Brazil, and is home to around 880 people. Its more famous neighbour Saint Helena, 800 miles to the south east, is where the exiled French emperor Napoleon ended his days.
Ascension Island has been without a vicar since the retirement of the previous vicar Father Don Wittich earlier this year.
Now the Diocese has posted an advert in the Church Times hoping to attract a new candidate. The successful applicant would be paid £13,000 per year, with free accommodation, car, fuel, internet and services such as electricity and water thrown in.
In a posting on the Diocese website, Father Don said he had loved his two years as vicar on Ascension and had only left after deciding to retire following his 80th birthday.
He said: "The island is safe, we leave keys in the car, doors open all day whether we are in or out.
"To us it's a paradise, we are desperately sorry to be leaving. It's no ordinary parish."
The island is also home to a RAF Air Force base which has a United States Air Force presence, a European Space Agency rocket tracking station, an Anglo-American signals intelligence facility and the BBC World Service Atlantic Relay Station.
The Right Reverend Dr Richard Fenwick, Bishop of St Helena said: "As an Island, Ascension is truly exotic – complete with the great white-sand turtle beach, where these remarkable and astonishing creatures come to lay their eggs as regular as clock-work every year.
"The extraordinary thing is that the turtles, and the millions of migrating birds who nest there, don't seem to be at all phased by the distant sound of the regular jet services.
"So, whether it's Ascension or St Helena, above all these are pleasant and good environments to live in. Both are very safe societies where anyone can go anywhere without the slightest fear of harm… and in this day and age that's saying something."
The successful candidate would be responsible for just one church, St Mary's in Georgetown but would also act as part time chaplain to the RAF base.
The Right Rev Fenwick said: "While this post is not for somebody at the beginning of their career who seeks inner-city life and constant challenges all the time, it is a superb place with lots of interest, lots of fun – and lots to keep you on the go.
"Of course, one of the greatest advantages of an incumbency here is that there are two flights up to Brize Norton, and two down from Brize Norton every week. This means that on Ascension you are never more than 9 hours away from Oxford. In fact it's easier to get home from Georgetown than if you were living and working up in parts of Scotland."
The island is named after the day of its recorded discovery – Ascension Day in 1503. But it was not inhabited by organised settlers until 1815 when a British garrison was stationed there while Napoleon was held in exile on St Helena.
Register for free to continue reading
Registration is a free and easy way to support our truly independent journalism
By registering, you will also enjoy limited access to Premium articles, exclusive newsletters, commenting, and virtual events with our leading journalists
Already have an account? sign in
Register for free to continue reading
Registration is a free and easy way to support our truly independent journalism
By registering, you will also enjoy limited access to Premium articles, exclusive newsletters, commenting, and virtual events with our leading journalists
Already have an account? sign in
Join our new commenting forum
Join thought-provoking conversations, follow other Independent readers and see their replies