Asda to become first UK supermarket to sell wonky veg boxes
The box costs £3.50 and the supermarket says they contain enough to feed a family of four for a week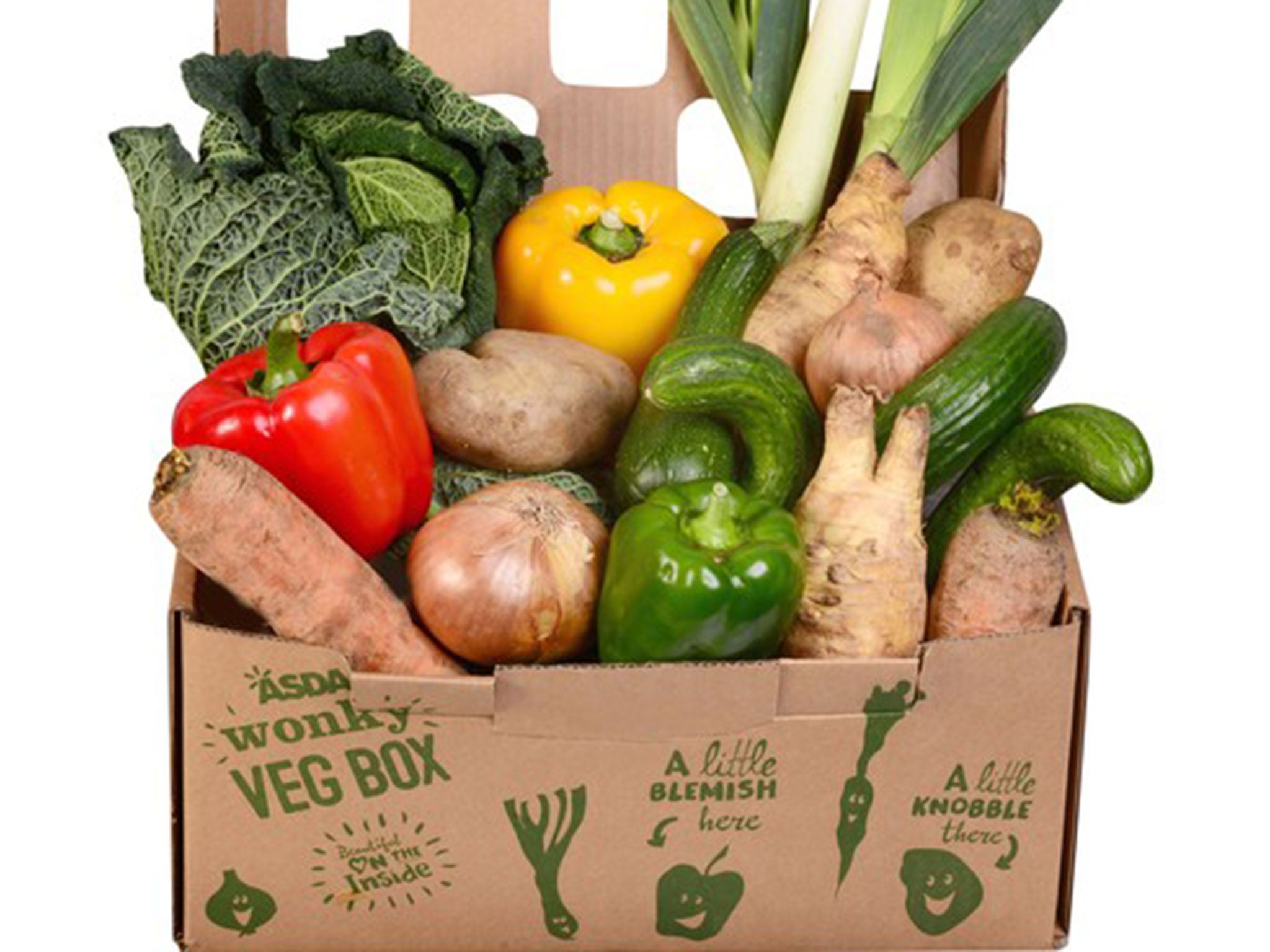 Asda will become the UK's first supermarket to sell a box of wonky vegetables in 128 of its stores on Friday.
The box costs £3.50 and the supermarket says they contain enough to feed a family of four for a week.
It contains seasonal vegetables and salad ingredients including carrots, onion, peppers, potatoes, cucumber, cabbage, leeks and parsnip.
Wonky vegetables are selected from farmers' crops because they are misshapen, have growth cracks, or are a different size than average.
They are sold at a reduced price as customers may take longer to peel and prepare them.
Asda introduced imperfect fruit and vegetables into its stores in January 2015, in a move championed by Jamie Oliver and Jimmy Doherty.
During the latest series of Jamie and Jimmy's Friday Night Feast on Channel 4, the pair revisited Asda's wonky veg and challenged the supermarket to extend the range even further.
easyFoodstore enters UK budget supermarket wars
Currently, 15 per cent of potatoes do not make the shelf because they are too big, too small or blemished, and 15 per cent of parsnips do not meet specifications becuase they are oddly shaped or have superficial defects. Simlarly, 10 per cent of onions that are the wrong shape and size and 8 per cent of carrots grown with knobbles and bobbles are left with growers.
Least ethical supermarkets
Show all 11
Customer research from Asda showed 65 per cent of their customers are open to the idea of wonky veg and 75 per cent are drawn in by the significantly low price.
In December last year, Morrisons put misshapen vegetables back on its shelves after it was criticised for wasting food.
Join our commenting forum
Join thought-provoking conversations, follow other Independent readers and see their replies