Ashya King: Parents of five-year-old boy refused permission to visit him in hospital and denied bail at Spanish court
Brother says the video 'shows information that would help in court' to refute claims of neglect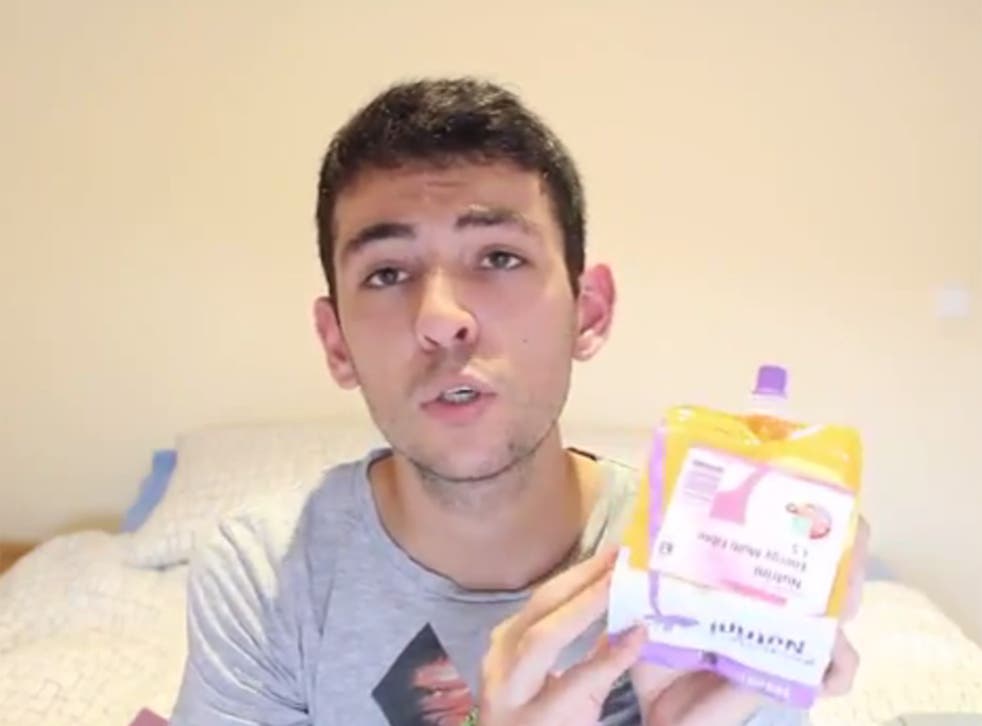 The parents of Ashya King will not be able to visit their son in hospital after they were denied bail and their extradition hearing in Spain was adjourned for three days.
Brett King, 51, and his wife Naghmeh, 45, appeared in a Madrid court after they were arrested on Saturday night in Velez-Malaga by Spanish police.
Television footage showed the Kings being taken to and from the court in Velez-Malaga to a police car.
Both appeared to be handcuffed as officers pushed them into the police vehicle. Mr King could be heard saying, "We just want the best for Ashya", while his wife repeated that they just want the "best treatment" for their son.
Ashya's six siblings have also reportedly been banned from visiting their brother because he is under police guard.
The five-year-old brain cancer patient was taken from Southampton General Hospital by his parents last Thursday afternoon sparking an international manhunt. They took a ferry to France with his six siblings before heading south to the Costa del Sol in southern Spain.
Today, relatives of Ashya described the decision to arrest his parents as "cruel".
Mr King's mother, Patricia King, told BBC Breakfast it was an "absolute disgrace" that her son and daughter-in-law had been taken away in handcuffs and accused of child neglect.
Mrs King, who said police searched her home, said: "They (the authorities) are the ones who are cruel because they have taken poor little Ashya who is dying of a brain tumour and they won't let the parents, my son and daughter-in-law, they won't let them see him at all.
"It's terrible, it is so cruel it is unbelieveable.
She added: "To try and make out that he has been neglected... Why haven't we got any human rights? They keep on, the EU, about human rights. Where are our human rights? We have got none."
In pictures: Ashya King's case

Show all 22
Earlier, Naveed King, Ashya's brother, claims in the video that his family had bought "a box-load" of the same food Ashya had received in the hospital to ensure there would be no change in his diet.
He also held up a power cord that the family used in their car to plug Ashya's feed machine into, so that "he was not starving along the way" and held up a bag of new syringes that the family had bought online, while also outlining that they had bought a brand new wheelchair for Ashya.
Mr King, who had filmed and uploaded the video of his father on Saturday asking people to "call off this ridiculous chase", claimed that his family had not been arrested in a car, but had been found in their hotel "minutes" after the video was completed.
The NHS said in a statement that it does fund proton beam therapy, though in the UK it is only given for eye cancer treatment. However, the NHS said it had helped 99 children travel abroad for the treatment last year.
A spokesperson for Southampton General Hospital said: "Our priority has always been Ashya's welfare and we are delighted that he has been found. We are now working closely with colleagues in Malaga to ensure he receives the essential medical support he needs.
"We are aware of the comments made online by his father. Throughout Ashya's admission we have had conversations about the treatment options available to him and we had offered the family access to a second opinion, as well as assistance with organising treatment abroad."
Register for free to continue reading
Registration is a free and easy way to support our truly independent journalism
By registering, you will also enjoy limited access to Premium articles, exclusive newsletters, commenting, and virtual events with our leading journalists
Already have an account? sign in
Register for free to continue reading
Registration is a free and easy way to support our truly independent journalism
By registering, you will also enjoy limited access to Premium articles, exclusive newsletters, commenting, and virtual events with our leading journalists
Already have an account? sign in
Join our new commenting forum
Join thought-provoking conversations, follow other Independent readers and see their replies