Ashya King: Hospital staff hit back at parents after they took son abroad for cancer treatment
Ashya has since made a 'miracle recovery' with proton beam therapy
Lamiat Sabin
Friday 10 April 2015 09:42 Comments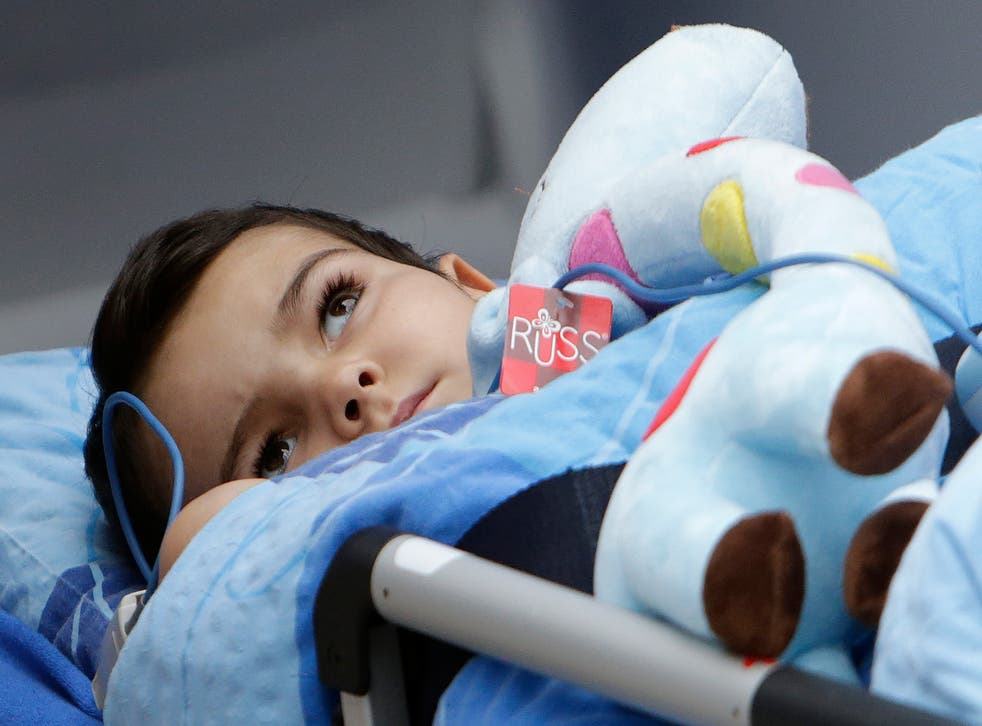 Staff at a UK hospital where Ashya King was treated before being taken abroad by his parents have revealed the "outpouring of hatred" they received after hunting the family down.
The switchboard of Southampton General Hospital was shut down by an overload of angry messages after it "became a story of a hospital who was chasing down a family".
But despite the torrent of abuse amid the international manhunt, medical staff said they would do the same again and that the parents put Ashya "at huge risk."
The hospital came under the glare of the world's media in August after Ashya's parents – Naghmeh and Brett – had taken the five-year-old with brain cancer away without consent from doctors.
The parents were then jailed for several nights when found in Spain, where they have a holiday home. They were preparing to take Ashya for proton beam therapy in the Czech Republic.
In pictures: Ashya King's case

Show all 22
Paediatric intensive care consultant Dr Peter Wilson said: "At one stage, especially on the Monday, our switchboard was basically shut because of the number of phone calls we were receiving; the number of messages that were left ... vitriolic messages for everybody.
"The overwhelming sentiment was one of just an absolute outpouring of hatred. One of the letters said they wished my children got cancer and died."
Ashya could not swallow and had to be fed through his nose, but his parents announced last month that he has now made a "miracle" recovery after receiving proton beam therapy in Prague.
A High Court judge approved the move to take Ashya to the Czech Republic for the treatment that is claimed to be more effective than the radiotherapy offered on the NHS.
The NHS later agreed to fund Ashya's treatment in Prague and, since then, plans for three proton beam therapy clinics for NHS and private patients have been announced for London, Cardiff and Northumberland.
Matron Kate Pye, of Southampton General Hospital, said during a BBC documentary that she would call the police again if put in the same situation as the Kings "put [Ashya] at huge risk."
Pye added: "And if you asked me again, 'Would I phone the police?' the answer would be yes every time.
"Because if something had happened to that little boy in that car, then we would have been accountable for that."
Ashya - The Untold Story will be broadcast on BBC One in the South at 7.30pm tonight.pm tonight.
Register for free to continue reading
Registration is a free and easy way to support our truly independent journalism
By registering, you will also enjoy limited access to Premium articles, exclusive newsletters, commenting, and virtual events with our leading journalists
Already have an account? sign in
Join our new commenting forum
Join thought-provoking conversations, follow other Independent readers and see their replies