US government wins right to expand its appeal for Julian Assange's extradition
Assange would be able to "resist suicide" if extradited, US argues
Holly Bancroft
Wednesday 11 August 2021 17:49 Comments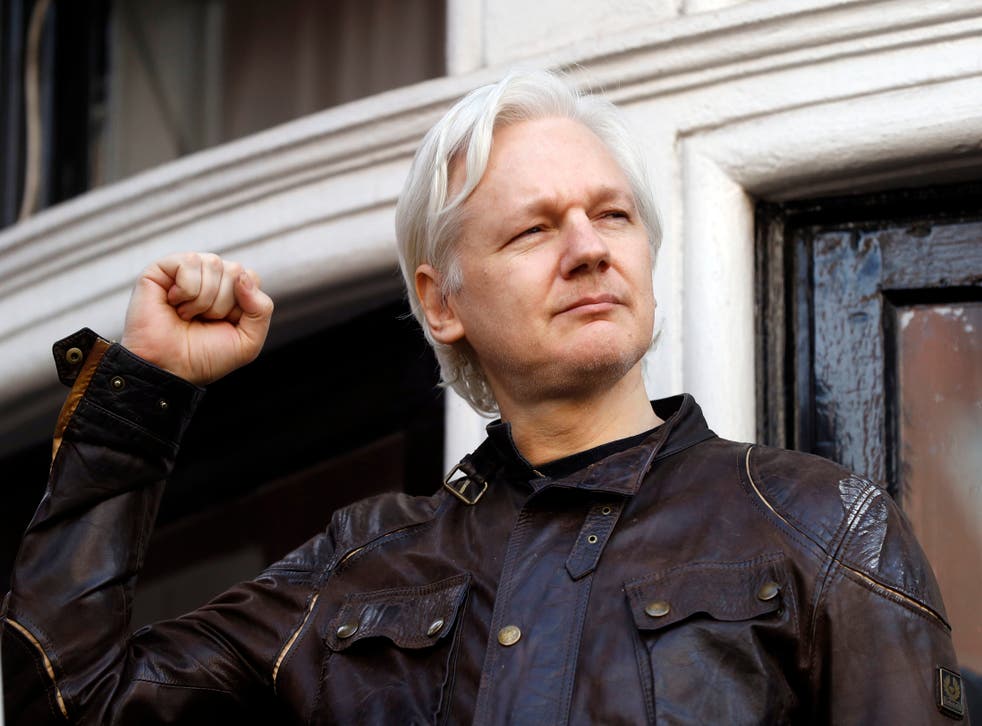 The US has been allowed to expand its appeal against a judge's ban on extraditing Julian Assange.
Representatives argued that Mr Assange would be able to "resist suicide" in a US prison.
District Judge Vanessa Baraitser ruled last year that there was a real risk of suicide but the US is applying to have the medical evidence of neuropsychiatry expert Michael Kopelman dismissed or considered less important.
Professor Kopelman, of King's College London, had concluded that Mr Assange had autism, recurring depression and was at high risk of suicide if extradited.
On Wednesday, Lord Justice Holroyde granted the US permission to challenge Judge Baraitser's decision on the basis that she had attached too much weight to the evidence of Professor Kopelman.
He said it was "very unusual" for an appeal court to have to consider the evidence of an expert who had been found to have "misled" the court and added that it was "at least arguable" that the judge erred in basing her conclusions on the professor's evidence.
Washington will now make its full appeal in October.
For the US, Clair Dobbin QC told the High Court in London that there is a "need for anxious scrutiny" of Mr Assange's reported mental health.
She added: "It really requires a mental illness of a type that the ability to resist suicide has been lost. Part of the appeal will be that Mr Assange did not have a mental illness that came close to being of that nature and degree."
Ms Dobbin argued that the professor had misled Judge Baraitser by "concealing" the fact that Mr Assange had fathered two children during his time at the embassy until March last year when he, "chose to deploy that information in support of his bail application".
On the steps of the High Court, Julian Assange's partner Stella Morris, who has two children by him, said he was, "an innocent man accused of practising journalism".
Mr Assange is wanted in the US on allegations of a conspiracy to obtain and disclose national defence information. The WikiLeaks founder published hundreds of thousands of leaked documents on his website that related to the Afghanistan and Iraq wars.
Ms Morris told his supporters: "[The US Government] is exploiting the inherently unfair extradition arrangements with this country in order to arbitrarily prolong his imprisonment."
Former Labour leader Jeremy Corbyn, who was also outside the High Court, said the US government and opponents of Mr Assange should "wind their necks in" and allow him to go free.
Mr Corbyn described Mr Assange as a reporter, "in the tradition of fearless journalism", who had highlighted, "a truth that was embarrassing to the US".
Mr Assange is being held in London's HMP Belmarsh.
Register for free to continue reading
Registration is a free and easy way to support our truly independent journalism
By registering, you will also enjoy limited access to Premium articles, exclusive newsletters, commenting, and virtual events with our leading journalists
Already have an account? sign in
Join our new commenting forum
Join thought-provoking conversations, follow other Independent readers and see their replies