Asylum seeker drowned near Dover as his brother arrived alive in a dinghy
Inquest hears Omar Ezildin Ali, 24, may have entered water in hope of being rescued and reunited with sibling
Michael Drummond
Monday 22 February 2021 16:32 Comments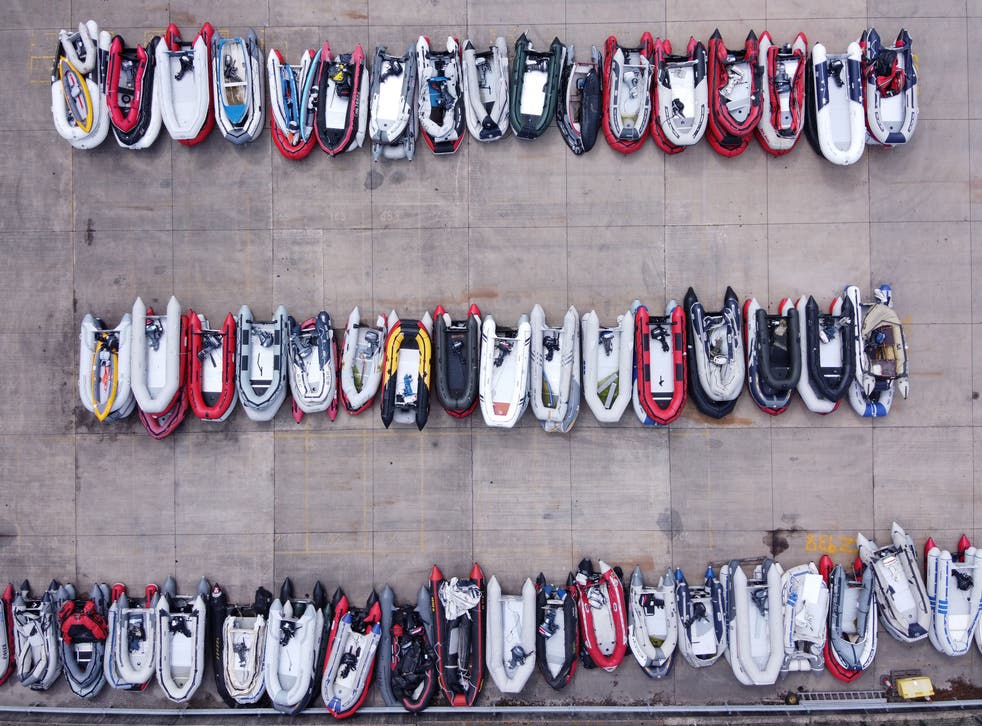 An asylum seeker drowned near Dover on the same day his brother arrived aboard a dinghy, an inquest has heard.
Omar Ezildin Ali, who had been living in the UK since 2016, was found dead following a search and rescue operation.
It is believed he may have travelled to the Kent port from his home in Wales and entered the sea in the hope of being picked up alongside his brother.
However he got into difficulty in the water and drowned.
An inquest into his death was held at County Hall in Maidstone on Monday.
Mr Ali, 24, was born in Sudan but fled after being involved in a demonstration against the government. He arrived in the UK in June 2016 in the back of a lorry and subsequently claimed asylum.
The inquest heard how he had two asylum applications rejected but had remained "optimistic" about the process.
Medical evidence read out at the inquest described his struggle with mental health and related cannabis misuse and sleep deprivation.
He had been living in Wales and became known to local police following incidents with other residents, the coroner heard.
The search on 20 August last year was sparked after a member of the public saw a man in the water shouting for help.
Coastguard teams scoured the area alongside the RNLI and local vessels for hours, but were unable to find Mr Ali.
Kent Police also responded to the incident, as well as a helicopter.
His body was found by a member of the public later that evening, the inquest heard.
On the same day, a number of people were picked up by Border Force after crossing the Channel in an inflatable boat.
Coroner Katrina Hepburn said a key question for her, as well as Mr Ali's family, was why he entered the water.
She added: "I am not satisfied on the balance of probabilities there is sufficient evidence before me to be satisfied that he intended to take his own life.
"It is possible that he entered the water so that he could ... be picked up as a new asylum seeker, and then reunite with his brother, who was also coming into the country on the same day.
"But again, that is a possibility only, not clear evidence that that is what he intended to do."
Ms Hepburn recorded a conclusion of misadventure.
PA
Register for free to continue reading
Registration is a free and easy way to support our truly independent journalism
By registering, you will also enjoy limited access to Premium articles, exclusive newsletters, commenting, and virtual events with our leading journalists
Already have an account? sign in
Join our new commenting forum
Join thought-provoking conversations, follow other Independent readers and see their replies