Asylum seekers say they are risking their lives to leave UK after being held at 'inhumane' military barracks
Exclusive: 'The Home Office is making an effort to make people hate us. I cannot stay in this country when the government is pushing people to treat us in this way,' says Syrian asylum seeker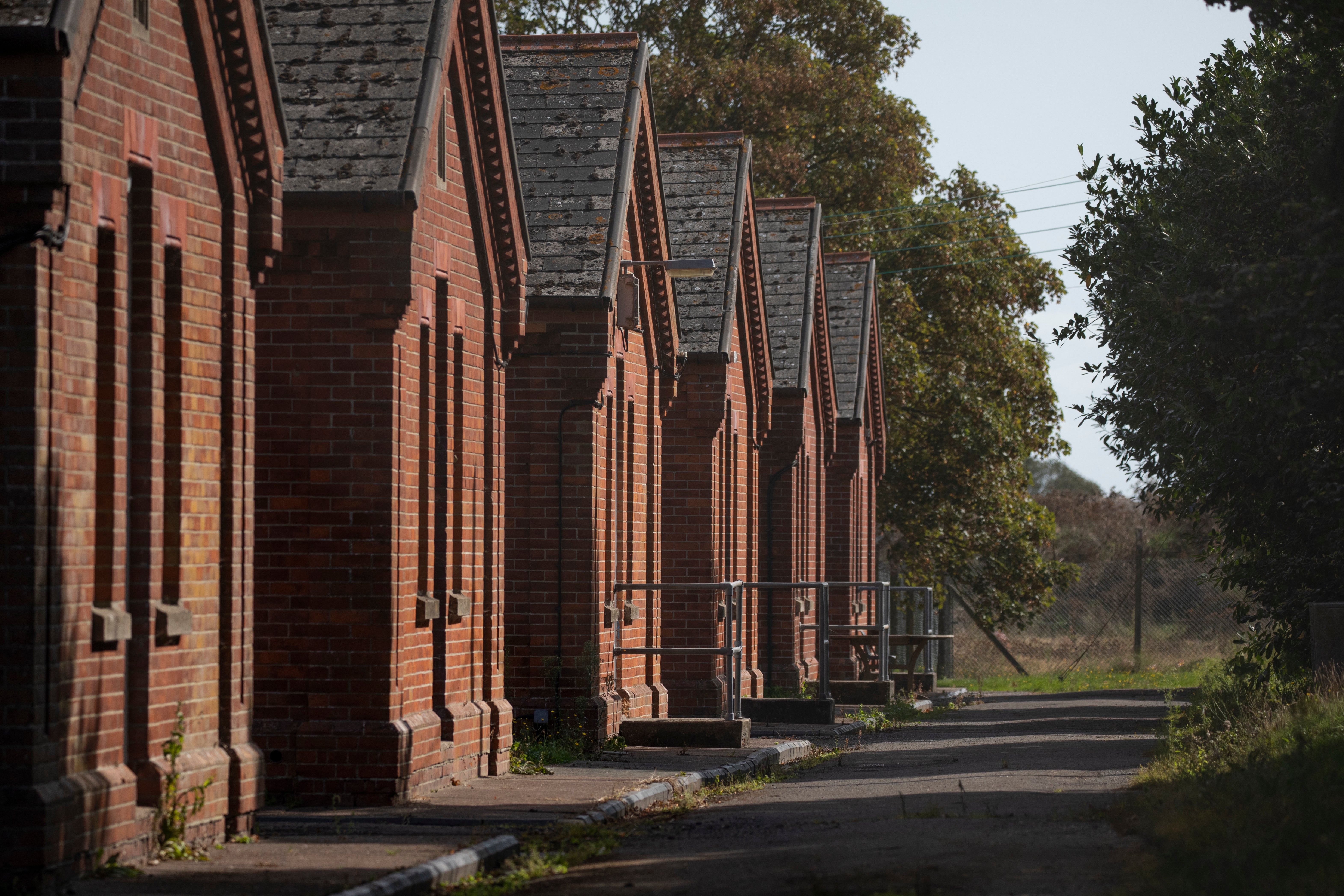 Asylum seekers say they are risking their lives to leave the UK months after arriving due to the "inhumane" conditions they have been subjected to in former military barracks.
People who crossed the Channel on small boats last year to seek sanctuary in Britain have told The Independent they are now attempting to return to mainland Europe by boarding lorries in Dover, saying they feel they have been treated like they are not human beings in the UK.
Concerns have been mounting about conditions at a Ministry of Defence site known as Napier Barracks, in Kent, since it was repurposed last September for housing hundreds of asylum seekers.
A man from Syria, who was one of a number of people moved out of Napier Barracks and into a local hotel last month in response to the Covid-19 outbreak, said he had been attempting to cross to Europe on a lorry, and that his friend successfully did so earlier this week.
Asked why he was trying to return to mainland Europe, the 22-year-old, who left his home country due to compulsory recruitment campaigns by the Kurdish army, and who did not want to named, said: "I am not being treated like a human being here.
"The Home Office is making an effort to make people hate asylum seekers. I cannot stay in this country when the government is pushing people to treat us in this way. I think a lot of others will do the same thing and leave the UK.
"The journey back is totally dangerous. There are just centimetres between the lorry and the ground. I could lose my arm, leg or my life. But in the UK I am losing my dignity."
Explaining the reasons he initially came to Britain, the man said: "I speak some English and I was thinking of studying aviation after being granted asylum, and working part-time so that I would not depend on anyone. I didn't come here for the benefits or housing – just to have a normal life.
"I used to think there was no distinction here between a Muslim and a Christian, between black and white. But I realise there is."
NGOs said it was "deeply shameful" that people who had fled war zones were "risking death" to leave the UK and accused ministers of failing at a "very basic level" to provide sanctuary for those in need.
Residents have been banned from leaving Napier Barracks since mid-January after a number of individuals tested positive for Covid-19. More than 120 people have since tested positive for the virus.
The Home Office has faced mounting criticism over the conditions in both the Kent camp and another military site in Pembrokeshire, known as Penally barracks, with NGOs and lawyers warning of poor access to legal advice and barriers to accessing healthcare and mental health support.
The Independent revealed last week that the Home Office's Equality Impact Assessment of its decision to use the sites for asylum housing was made on the basis that better accommodation would "undermine public confidence" in the system.
Another Syrian man, who is in Napier Barracks, told The Independent he hoped to cross the Channel back to France when he was able to leave the camp again.
The 49-year-old, who left Syria in 2015 and was in Libya for four years, left at the start of 2020 to flee the civil war, arrived to Britain in July last year after paying €1,000 to a smuggler to cross from France to Britain.
"In Syria, everything is gone. My home was destroyed. I want to feel that I am a human being. I want dignity and freedom. I am looking for safety. I came here because I thought there was no racism in the UK, and that it was a country that protects people's human rights," he said.
"I did not expect that they would put me in this camp. I am fleeing war. My nerves are tired. Is this a punishment for us? Why is this happening? I want to rest, but it feels like we are being punished. It is inhumane."
Asked where he would go in Europe, the man said: "I will talk to my friends who have homes in other European counties. They were not put into military camps."
Bella Sankey, director at Detention Action, said: "People who seek sanctuary in the UK have fled horrors in their home countries and many have been abused and enslaved on their journey here.
"That survivors of abuse are now risking death to return from where they came is a chilling development, authored by Priti Patel."
Bridget Chapman, of Kent Refugee Action Network, described the allegations as "deeply, deeply shameful", adding: "Giving sanctuary to those in need is a humanitarian act and if we can't manage to make people feel safe we have failed at a very basic level."
The Home Office said its Voluntary Returns Service could help people return safely to their home countries.
Join our commenting forum
Join thought-provoking conversations, follow other Independent readers and see their replies