Asylum seekers left with no heating in rat-infested homes due to 'failing' new Home Office contract, charities warn
Exclusive: Ministers urged to act as asylum seekers, including single mothers with small babies, living in 'appalling' conditions for weeks on end due to 'drastically increased' waiting times under new contractor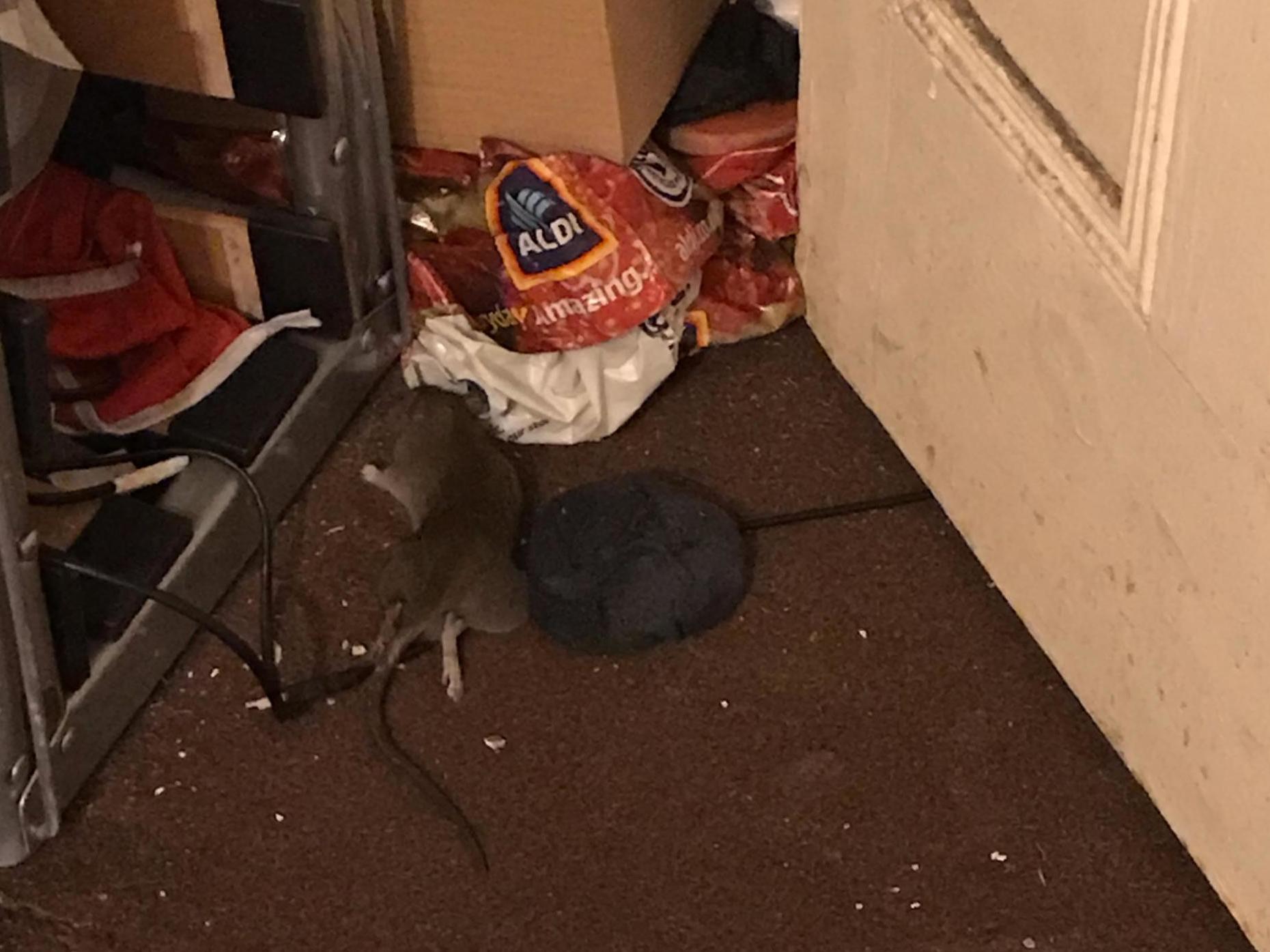 Vulnerable people are being forced to live with no heating in rat-infested properties because a new government contract for the delivery of asylum support is beset with "severe failures", charities have said.
Ministers are being urged to act after it emerged asylum seekers, including single mothers with babies, have been living in "appalling" conditions for weeks on end due to "drastically increased" waiting times for the new contractor to respond to complaints.
The Home Office awarded the provision of asylum support services – known as Advice, Issue Reporting and Eligibility Assistance services (Aire) – to Migrant Help in September, making the charity a single point of contact to report issues relating to asylum housing.
Campaigners had hoped the new contract would lead to improvements to conditions in asylum housing, which was previously overseen by the private firms that provided the accommodation, and was already under scrutiny for reports of dirty and unsuitable living conditions.
But charities said that in the two months since Migrant Help took over the contract, living conditions had become "much worse", with asylum seekers waiting hours to get through to the charity's helpline, despite the contract stipulating that all calls should be answered in one minute.
They said this was in turn "failing" vulnerable people and exposing them to suffering and harm – including ceilings falling in, heating not working and rat infestations – leaving local support groups at "breaking point" as they try put emergency support in place.
Asylum seekers left in property with fallen ceiling due to 'failing' new Home Office contract
A letter to Home Office minister Victoria Atkins, signed by more than 100 charities, warned that the new system was causing "needless suffering among those it is meant to protect", and called on the government to take "urgent action" to address the situation​.
Veecca Smith Uka, 43, who has been living in asylum accommodation in Halifax with her three teenage children for the last three years, said they had seen a dramatic deterioration in their living conditions since Migrant Help took over.
The Nigerian national, who with her children – aged 12, 15 and 19 – has just been granted asylum, meaning they will soon be moving out, said she first contacted Migrant Help two months ago to tell them their washing machine was broken.
Six weeks later, a new washing machine was delivered but not installed, so they are still unable to use it.
"It's terrible. I'm having to wash the clothes of four people with my hands. We do one wash a week, so sometimes we have no clean socks and underwear," Ms Uka told The Independent.
"Sometimes I go to the laundrette, but paying for that takes something else away, like getting on the bus, or eating a meal, because we only get £5 a day."
Ms Uka said that while things were not perfect when the service was provided by G4S, the private firm that previously took housing complaints, it was "better than this", adding: "It's got much worse. Now we don't even know who to report to."
Another woman, who asked not to be named, said she and her two-year-old son recently had to endure two weeks without heating and hot water, leaving her child still suffering from a bad cold a fortnight later.
"It was freezing. We made a complaint, they did not care," said the single mother, who has been living in a mother and baby asylum unit in the north of England for six months.
"We boiled water for baths. The other mothers left the house because they had somewhere else to go. I was stuck alone in this house without hot water, no heating. I had nowhere to run to. I don't have family. I was stuck in the cold for two weeks.
"I tried to call Migrant Help but they don't pick up the phone. You can stay on the phone for 10 days, nobody picks up. I was just waiting to hear somebody say 'hello'. Nobody did."
The woman resorted to spending £12 of her £75 weekly financial support to buy heating, and eventually the boiler was fixed when local support groups intervened.
But she said there was still a leak in her bedroom which was creating damp, and complained of a broken alarm system causing repeated beeping during the night, which she said she had raised with Migrant Help since it started a month ago, but which had not been resolved.
She added: "I never thought I would say this, but I miss G4S. They were quick. This is much worse. They're torturing us. They don't pick up the phone. I just want to get out and escape from this miserable, scary, hopeless position I'm living in."
In a third case, an unnamed asylum seeker in Leeds told of a rat infestation in his asylum house, saying: "There are lots of living and dead rats in this house and the toilet and bathroom are in an unacceptable condition. The level of hygiene in this house is too low for human living conditions."
Alex Cunningham, MP for Stockton North, who raised the issue in the House of Commons last week, accused the government of "failing to ensure their new contract works for the people it's there to serve".
He told The Independent: "I had hoped for a huge improvement in services for refugees, but it's clear the system is failing due to lack of capacity. It's critical that ministers recognise this crisis and act to ensure some of the most vulnerable people in our society are protected."
Mary Brandon, campaigns project manager at Asylum Matters for Yorkshire and Humberside, echoed his remarks, saying the department should bear responsibility for the failings.
"Support agencies are at breaking point trying to keep everyone's heads above water and put emergency support in place. The Home Office needs to take urgent action to address this situation," she said.
"It cannot hide behind its providers, as ultimate responsibility for supporting vulnerable people in the asylum system lies with the government."
Stephen Hale, chief executive of Refugee Action, said it was positive that ministers had admitted there was a problem, but called for urgent action to "fix these failings and end the needless suffering it causes".
Both Migrant Help and the Home Office have admitted there are problems with asylum seekers receiving the assistance they are entitled to under the new system.
A Migrant Help spokesperson said: "We are working very hard to make access to our services easier through a number of internal measures, as well as in cooperation with the asylum accommodation providers and other agencies within the immigration sector.
"We have introduced alternative ways of contacting our advisers, such as web chat and a dedicated electronic form for reporting maintenance issues. Details of how to access these can be found on our website. We are also recruiting additional staff."
A Home Office spokesperson said: "We are working closely with Migrant Help to ensure that applications for support are delivered in a timely fashion.
"Asylum seekers who would otherwise be destitute are provided with free, fully furnished accommodation and financial support while applications are considered."
Join our commenting forum
Join thought-provoking conversations, follow other Independent readers and see their replies